I'm looking for reasonable offers on these partially-built La Belle kits representing old-time passenger cars.  The kits, in their original boxes, are, as mentioned, partially-built, but the workmanship seems to be rather well-done.  It appears that all original parts, not yet used, are still in the boxes, but I cannot confirm that for certain.  Instructions are included for each car, and there's also interior details with some of them.
As is the case with older kits like this, no trucks or couplers are included.  You may be able to find Central Valley trucks for these cars at a train show, but Walthers offers several ones which could be suitable, too.
I'm offering these as either a lot or as single items, and am looking for a buyer/buyers who would not only appreciate older kits like this, but also be able to finish the construction, as it would be a shame to not complete them.  These are not,  in my opinion, suitable for beginners.
A 1905 coach...
...1905 combine...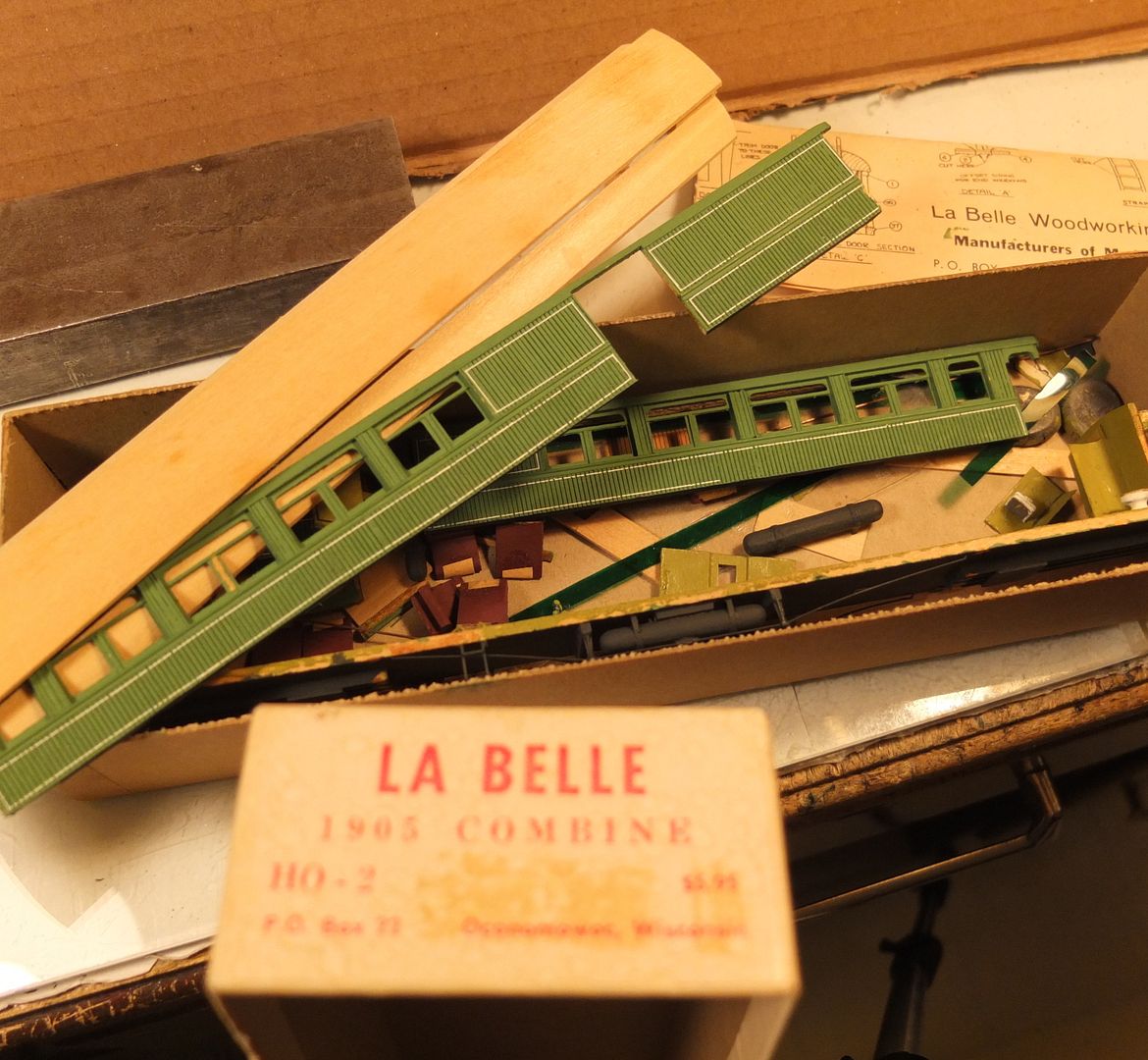 .
..1900 parlor car...
...and a 1903 observation car...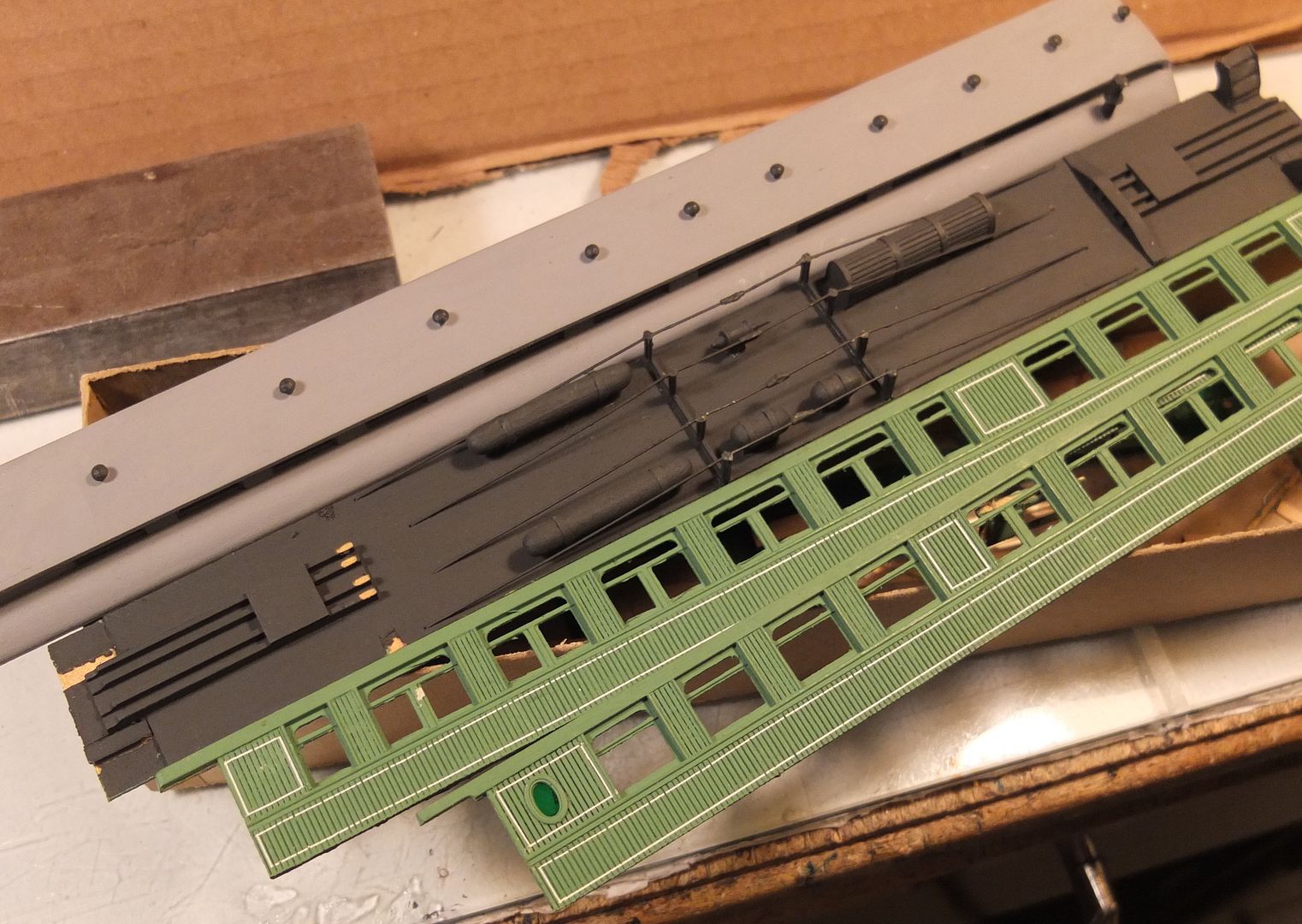 If you're interested in any of these cars, please contact me via PM.
Wayne