....with my thanks to
Lutz
for both leading the way, and for providing some useful info for my first foray into DCC.
I'm not going to provide a step-by-step  "how-to", as Lutz has already covered the topic rather well.  Instead, I'll merely offer some photos of my progress, with a few comments where they might be useful.  Questions and/or comments are, of course, welcomed.  The kit was donated by a friend, and I built it for another friend.
A couple photos of the running gear...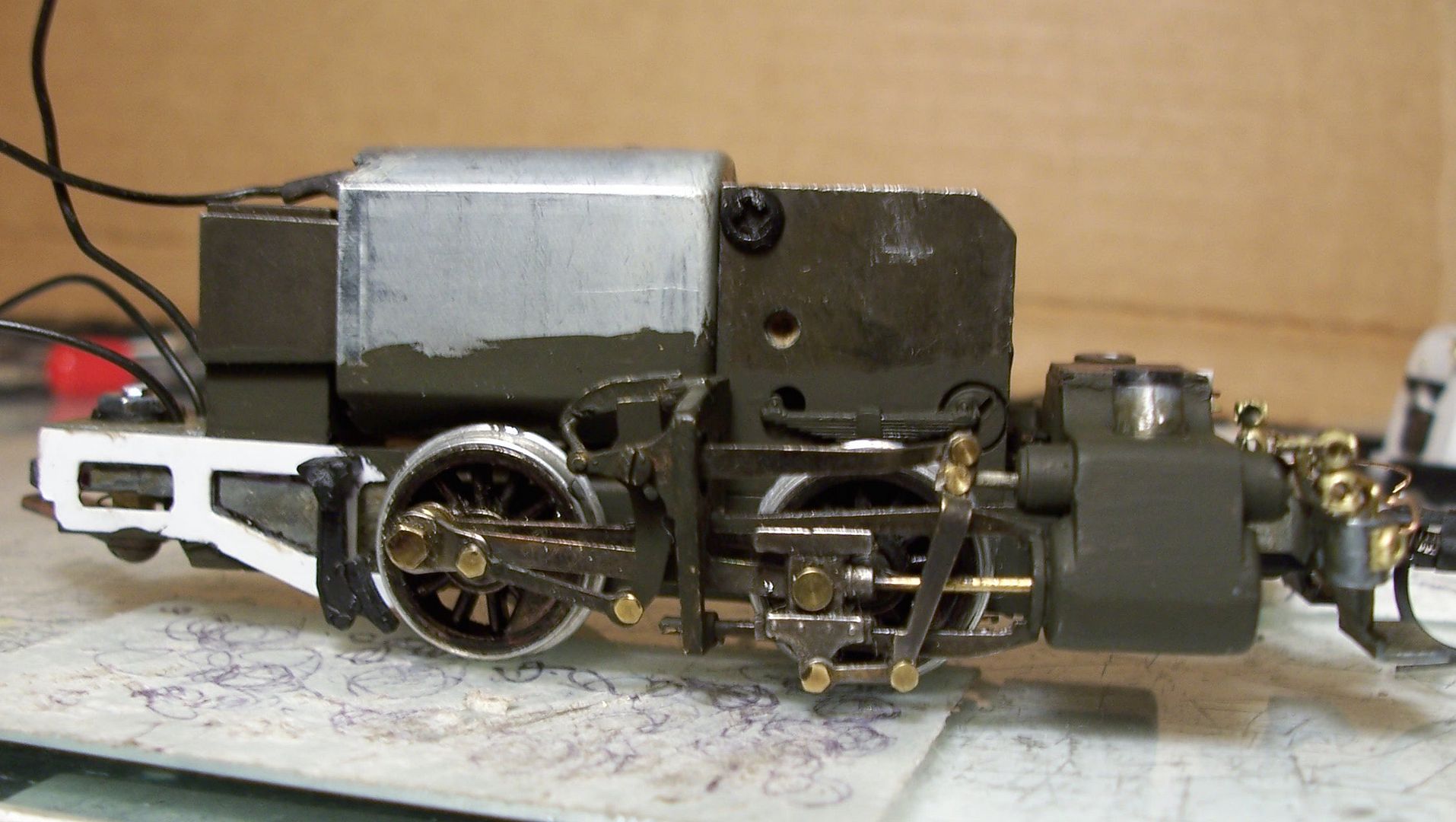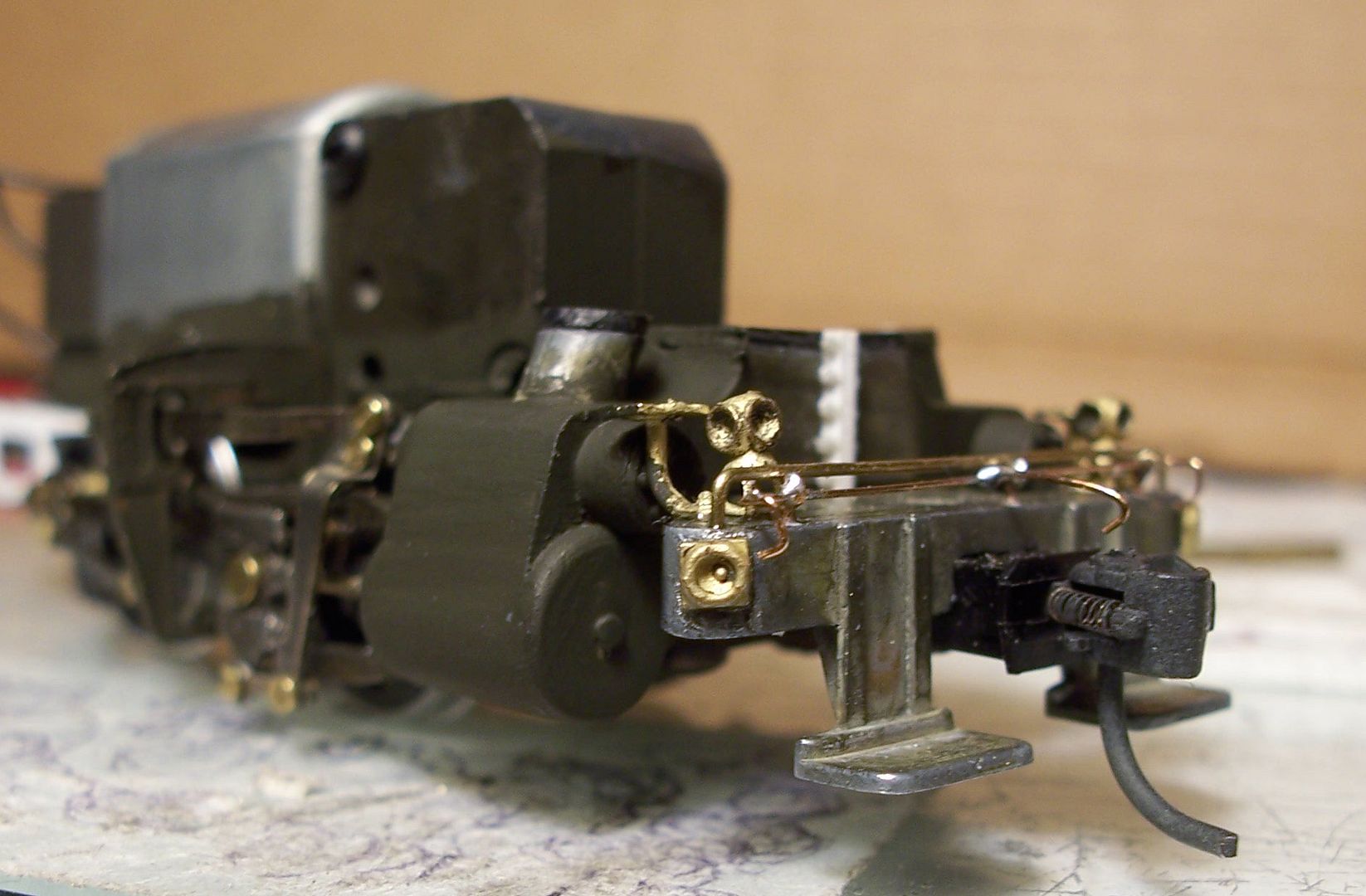 ...and the all-wheel pick-up on the locomotive...
...and tender...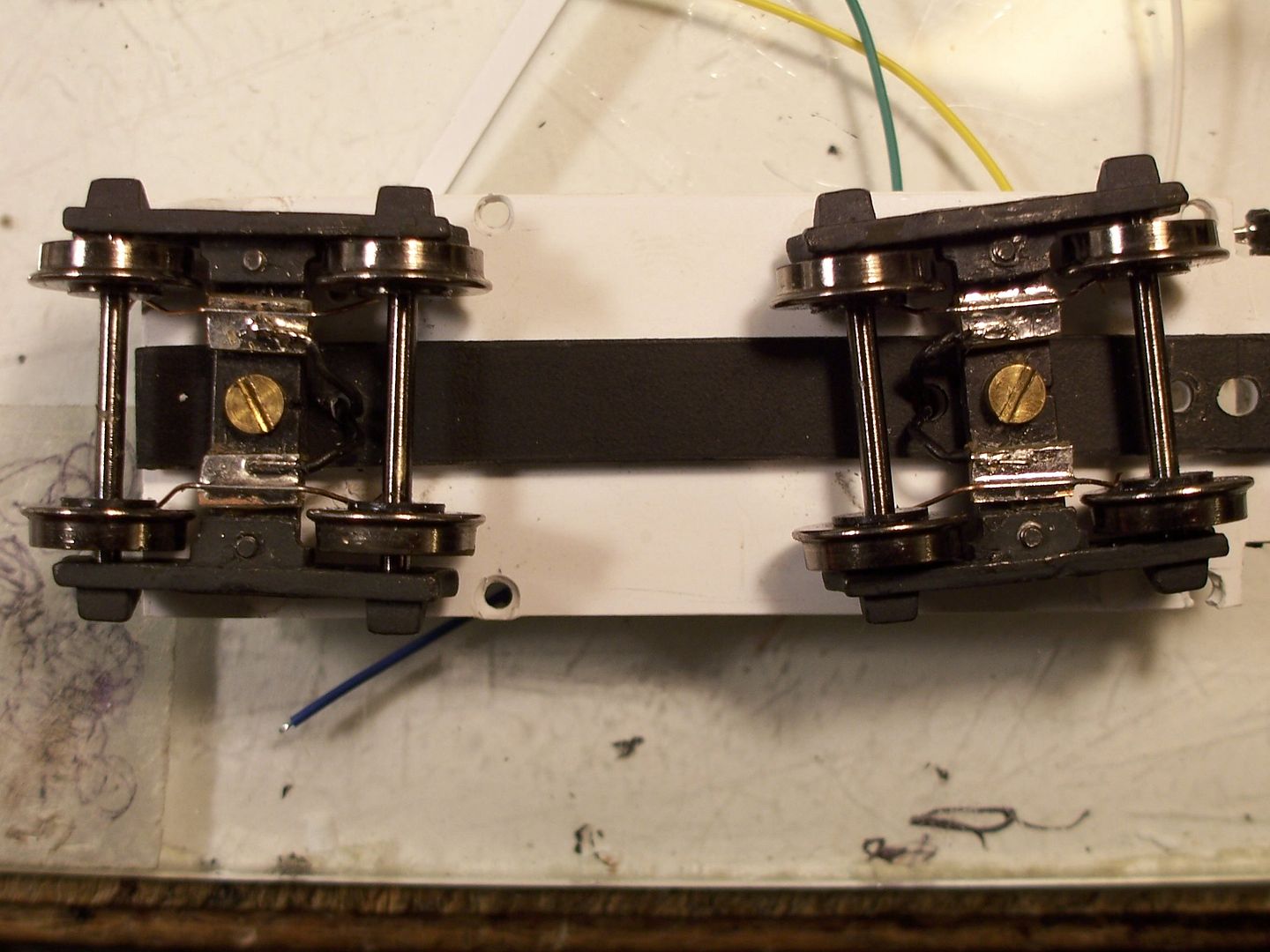 ...along with a look inside the tender, where the power wiring is organised ....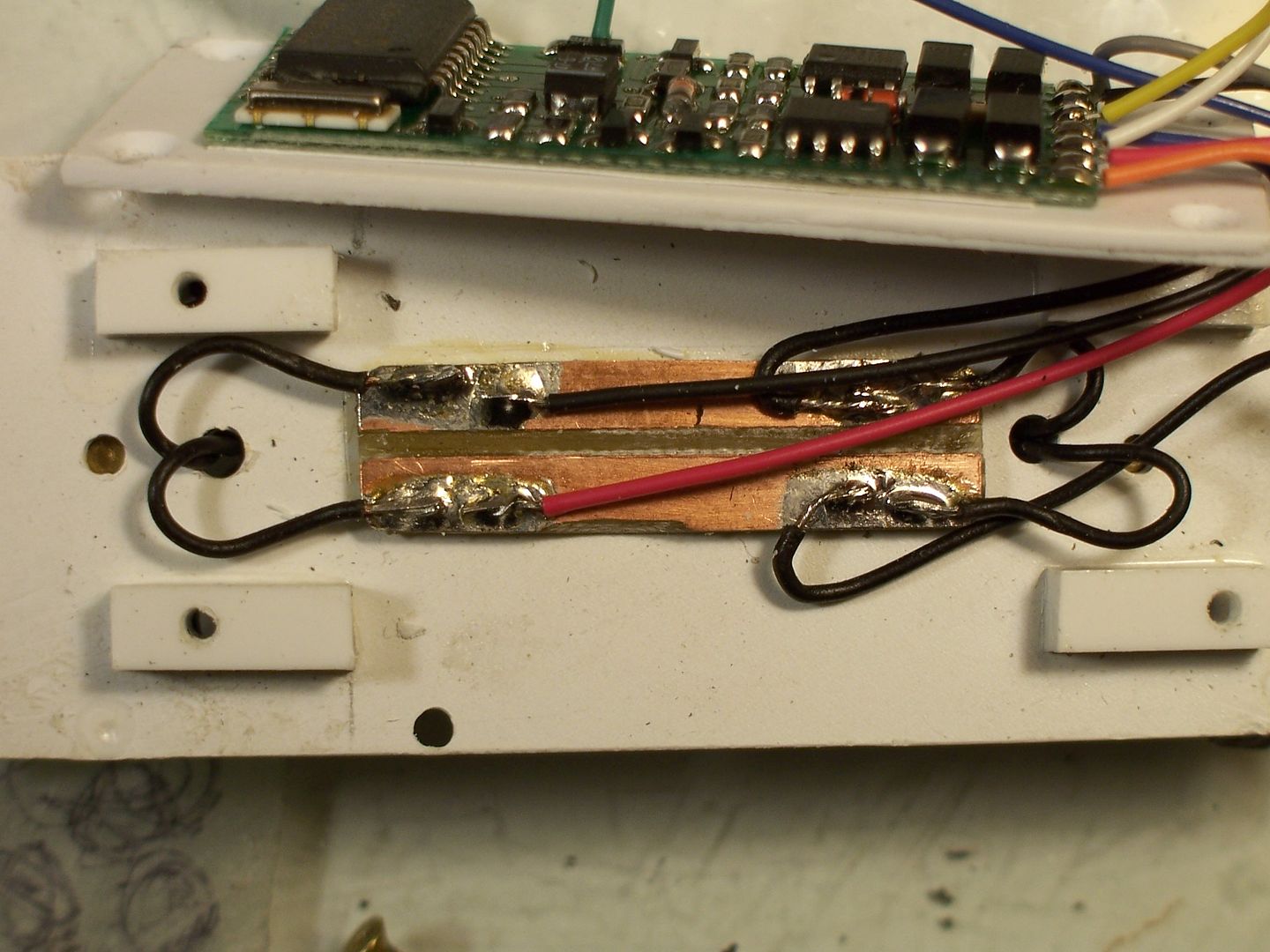 ...and routed to the decoder...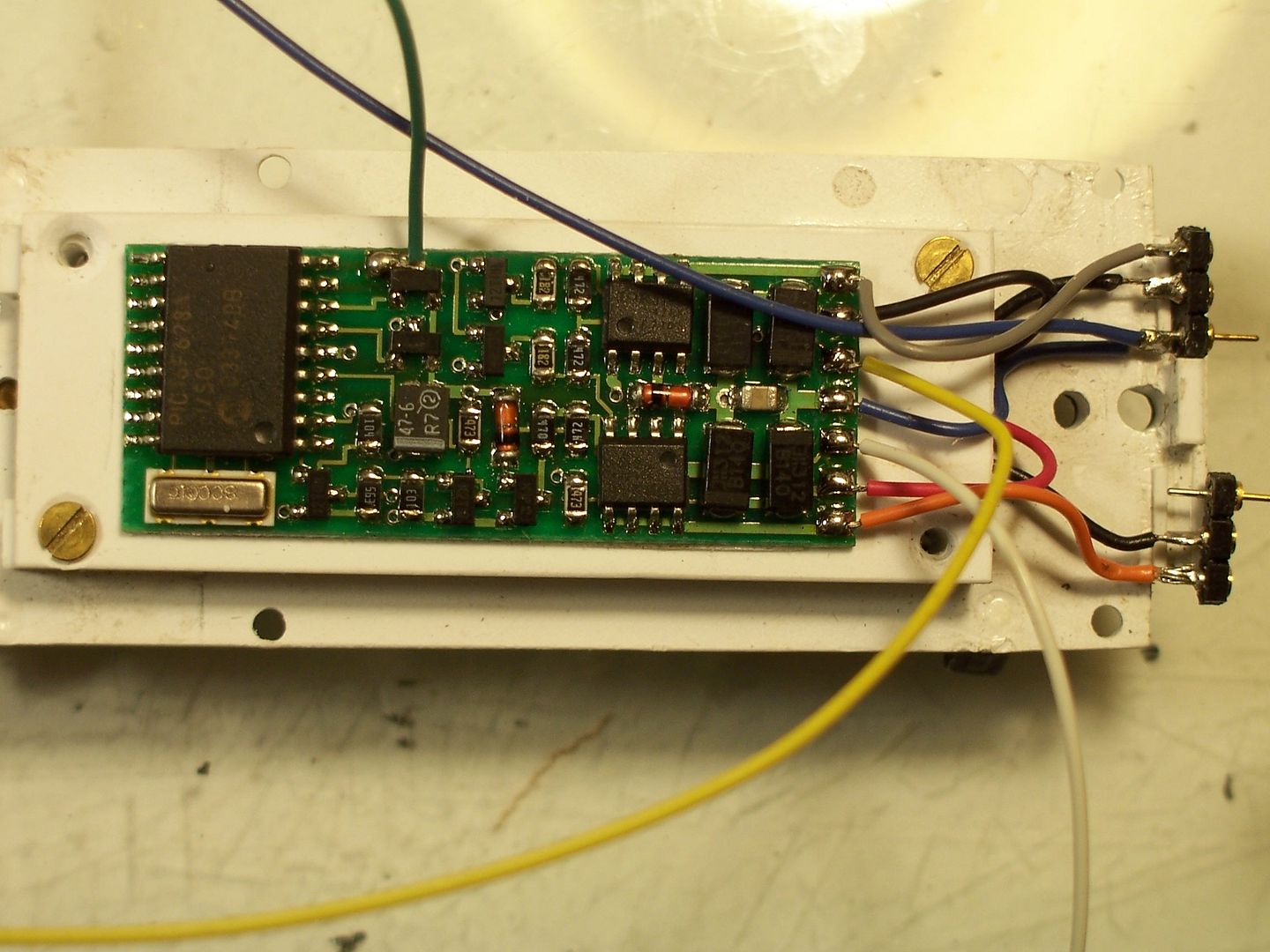 Here's the tender with its back-up light lit...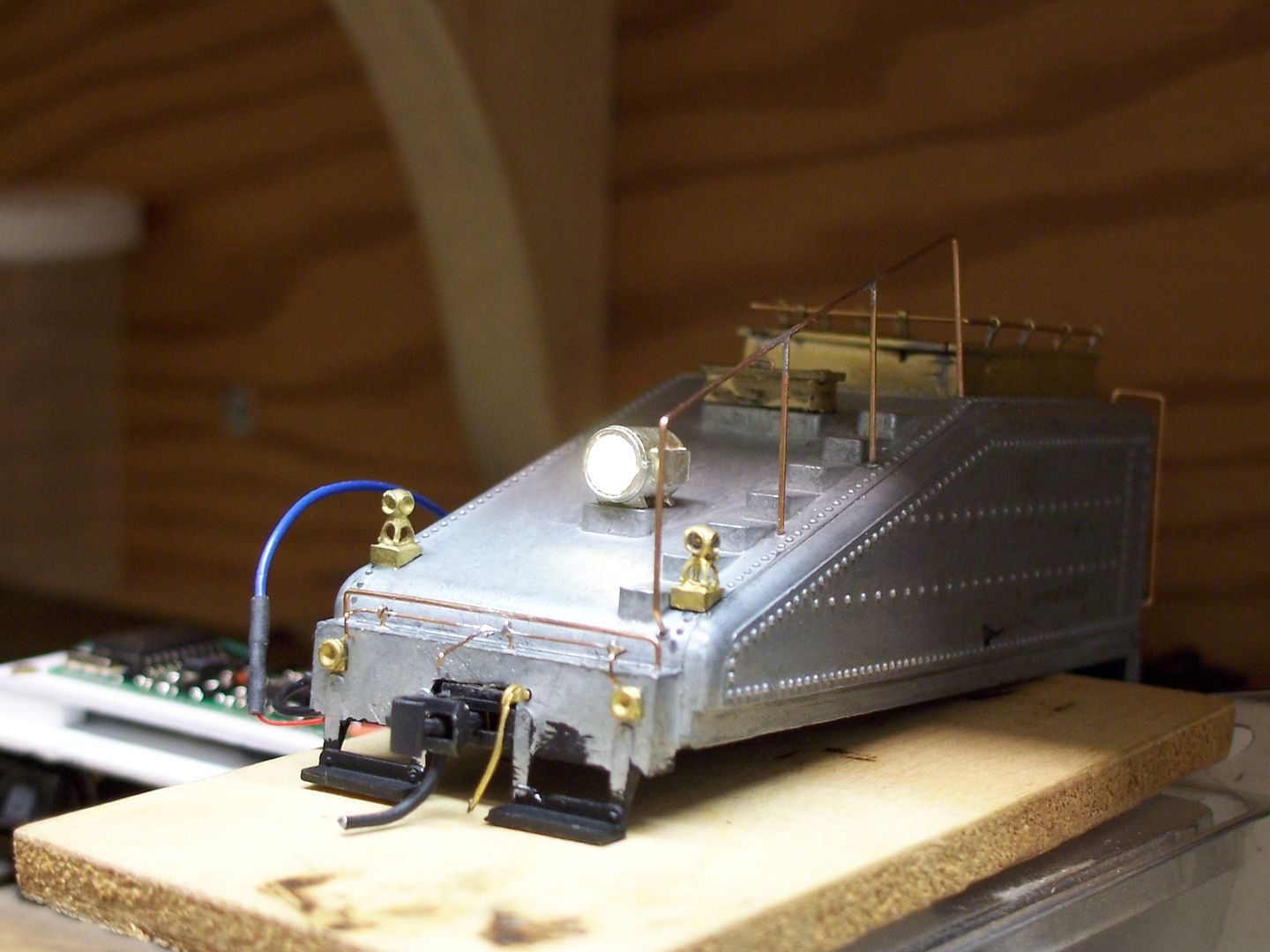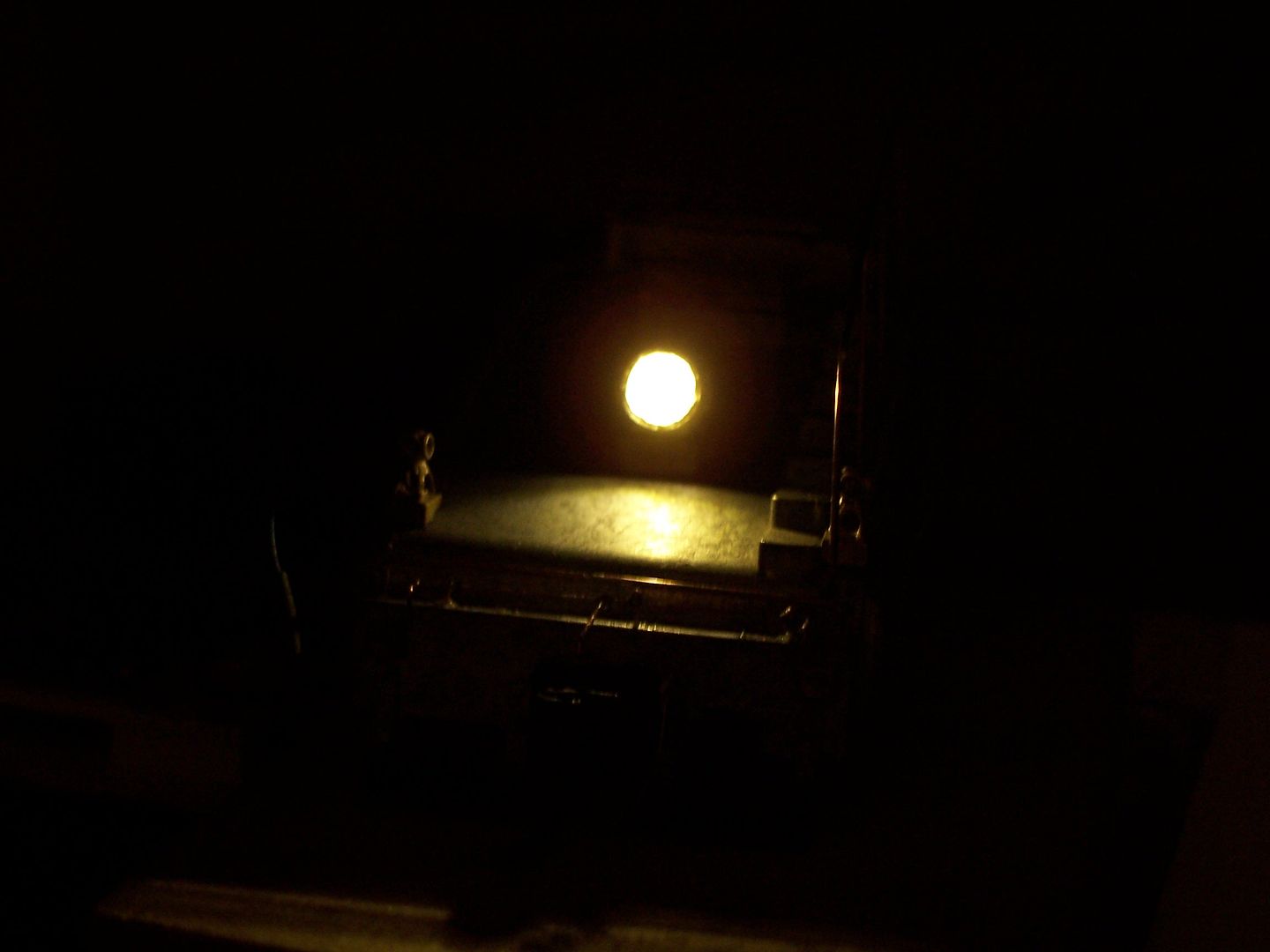 Here's the LED which provides the light....
...and a look with it, unlit, inserted into a small hole drilled into the back of an MV Products lense...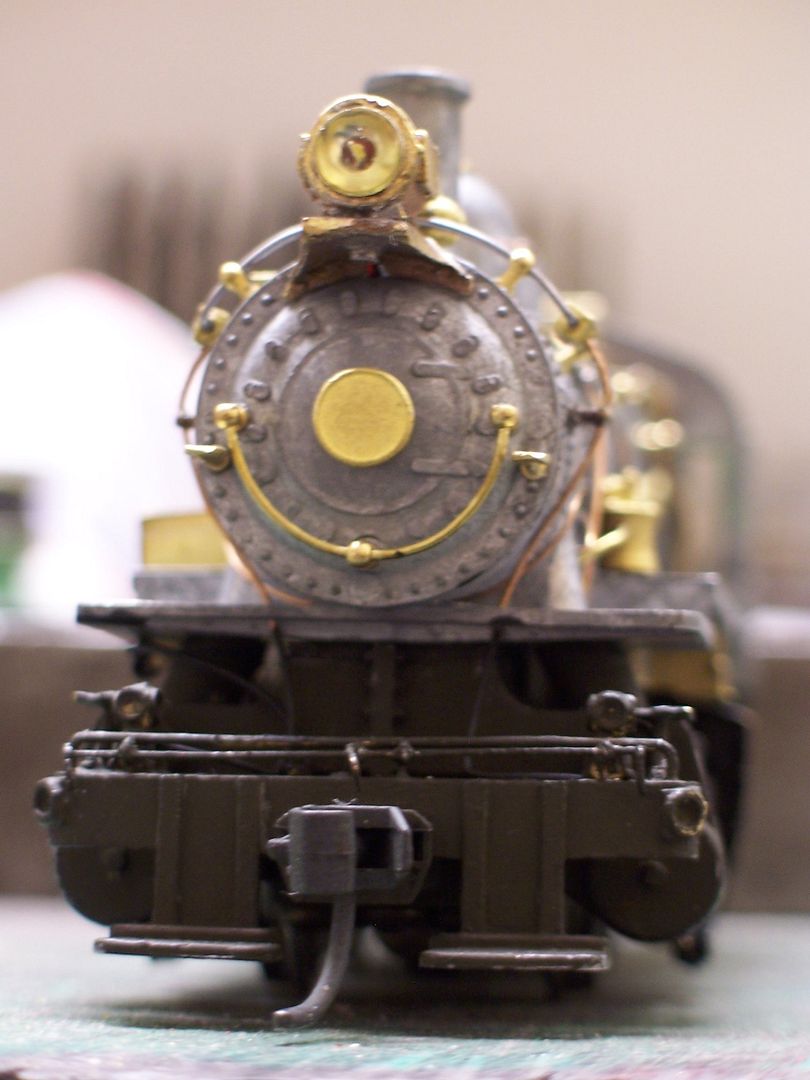 The kit came with an impressive amount of brass detail castings, but some were missing, so I used either similar parts which I had on-hand, or scratchbuilt something appropriate.
A few random views of the fireman's side of the loco...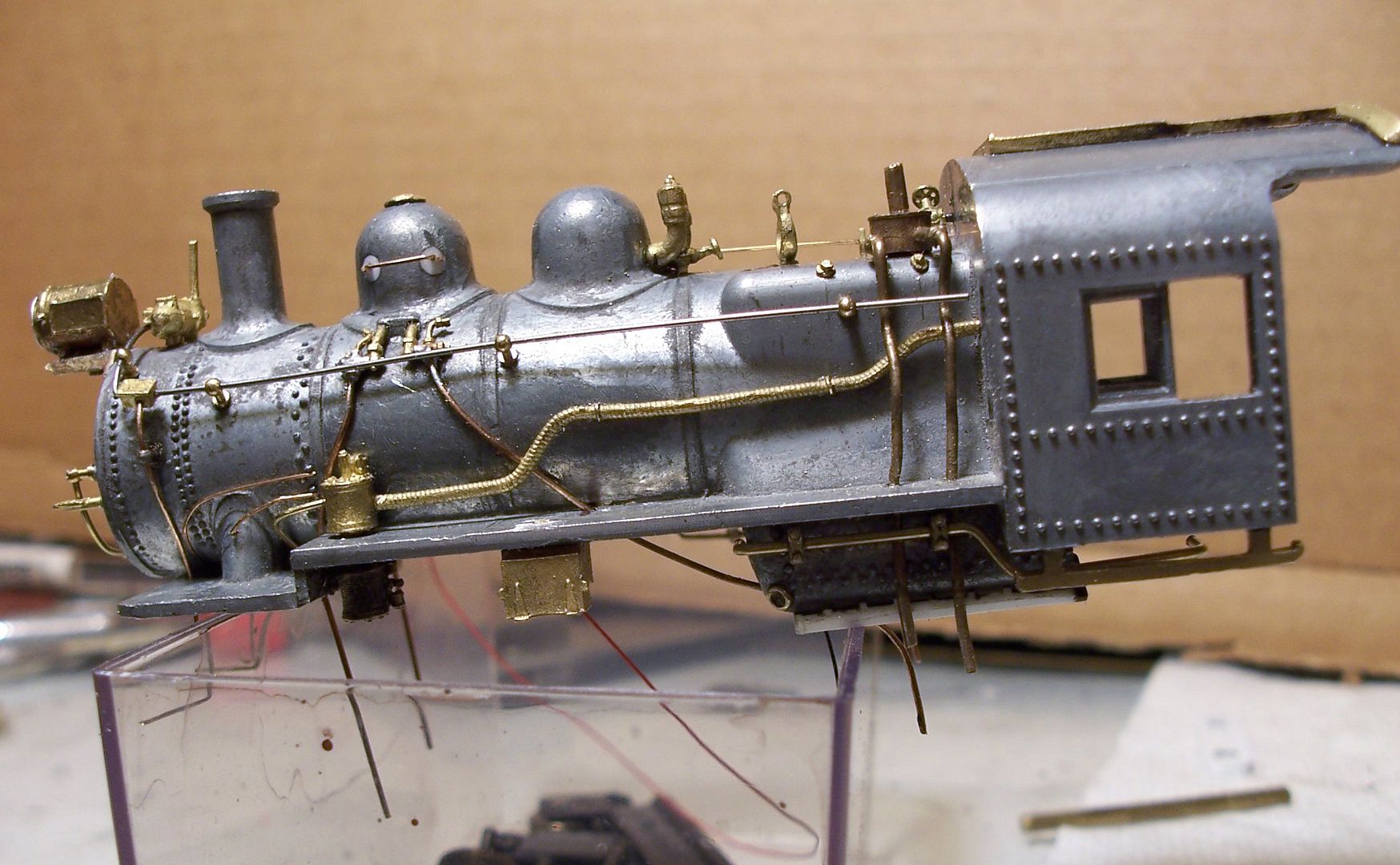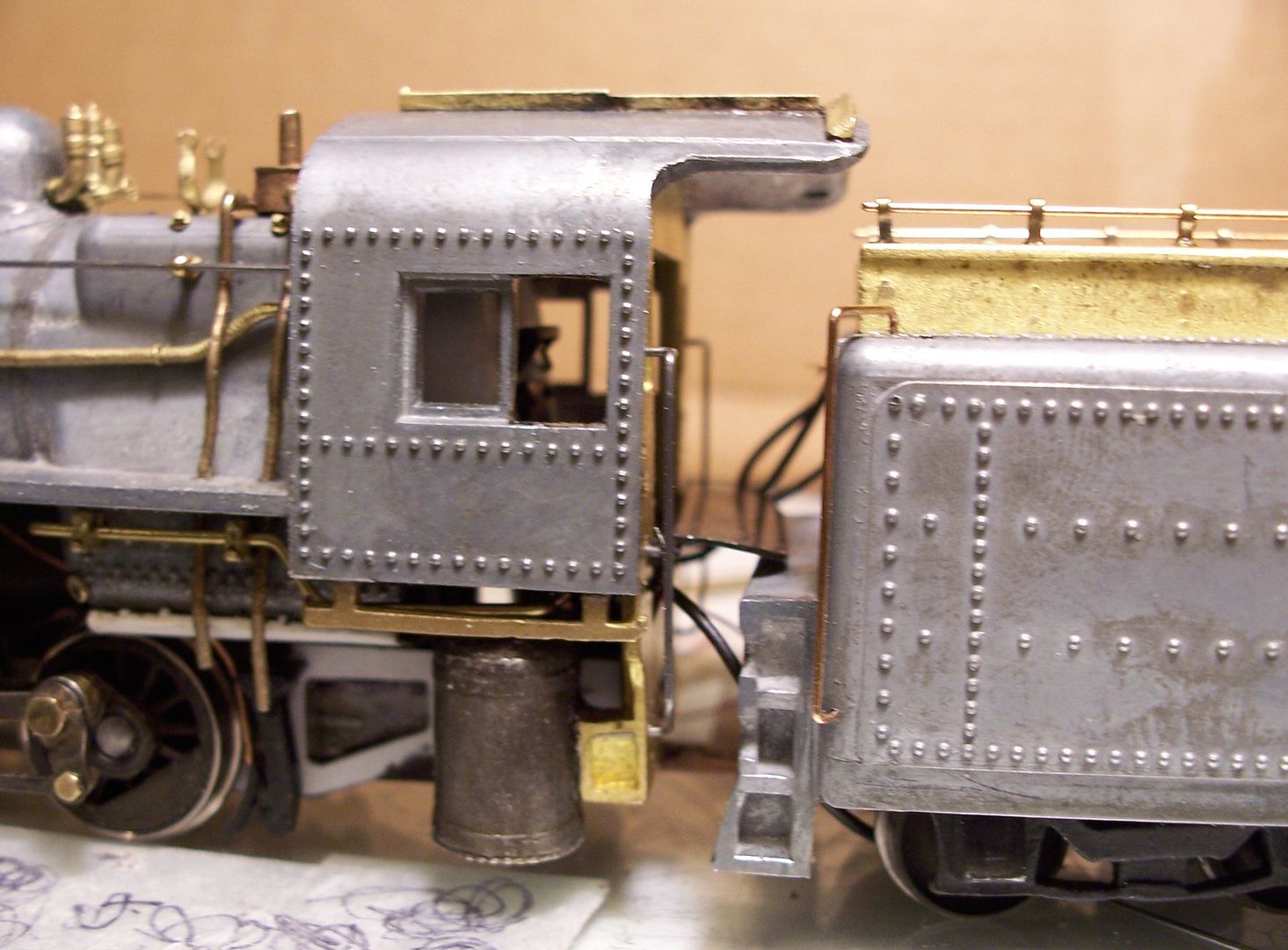 ...and tender...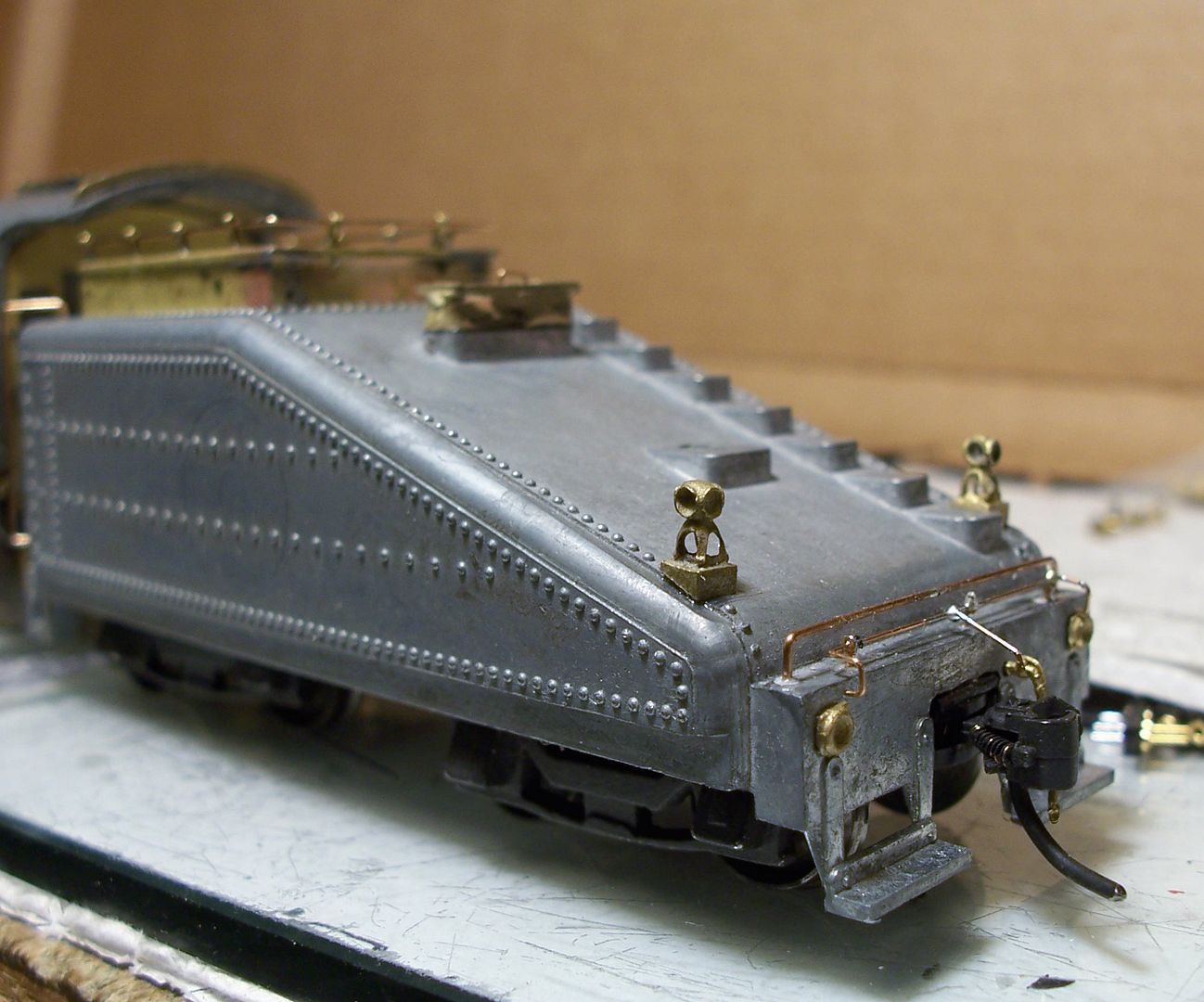 On the engineer's side of the locomotive, I decided to alter the running board to match that shown in a prototype photo.  The bumped-up area allowed for the installation of a power-reverse, but it also required new mountings for the piping which forms the cooling coils for the air provided by the air pump...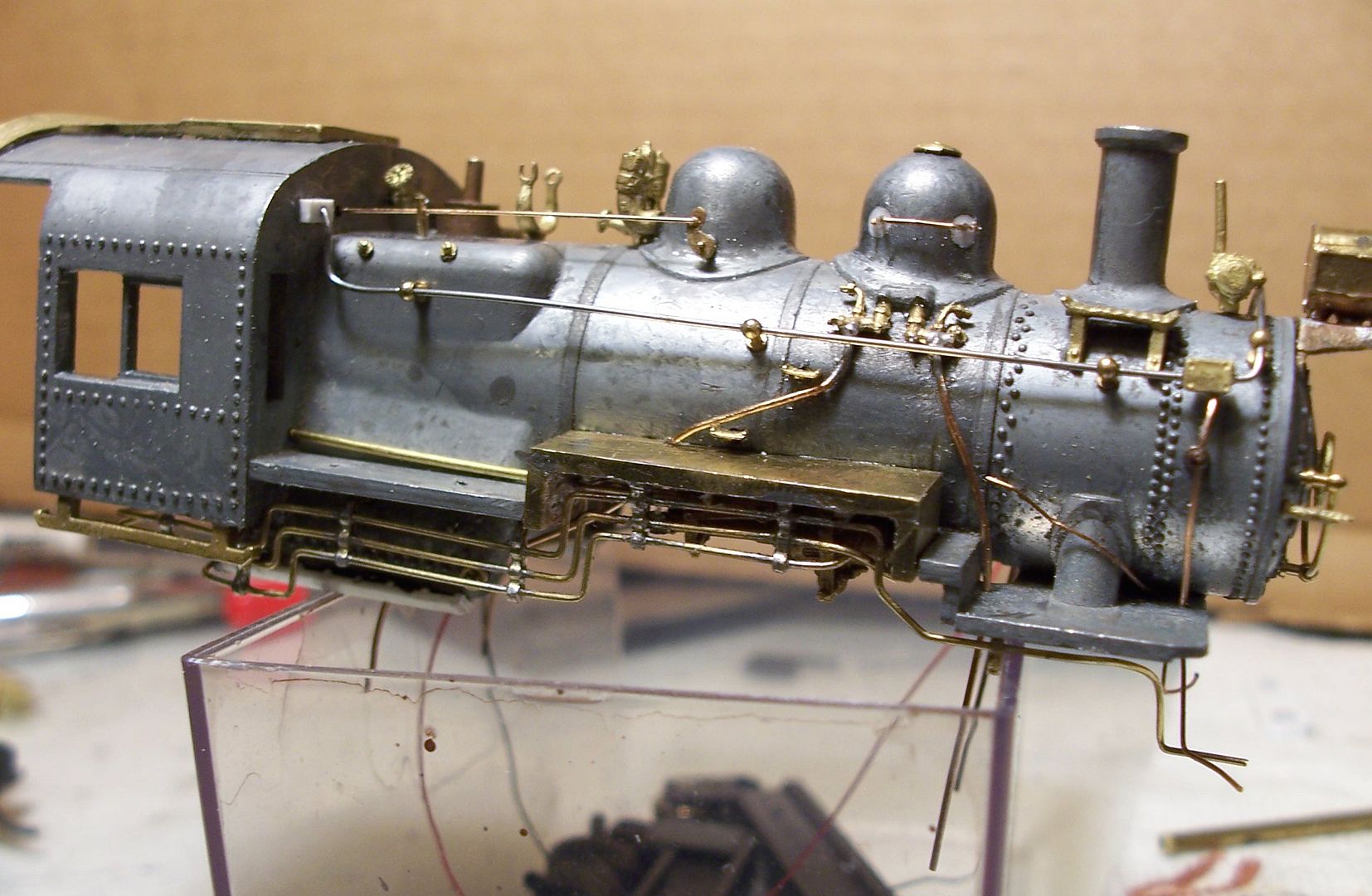 Continued in next post.....