I was able to get some time in on the H9 this weekend.
Got the tender straightened out and looking back to normal.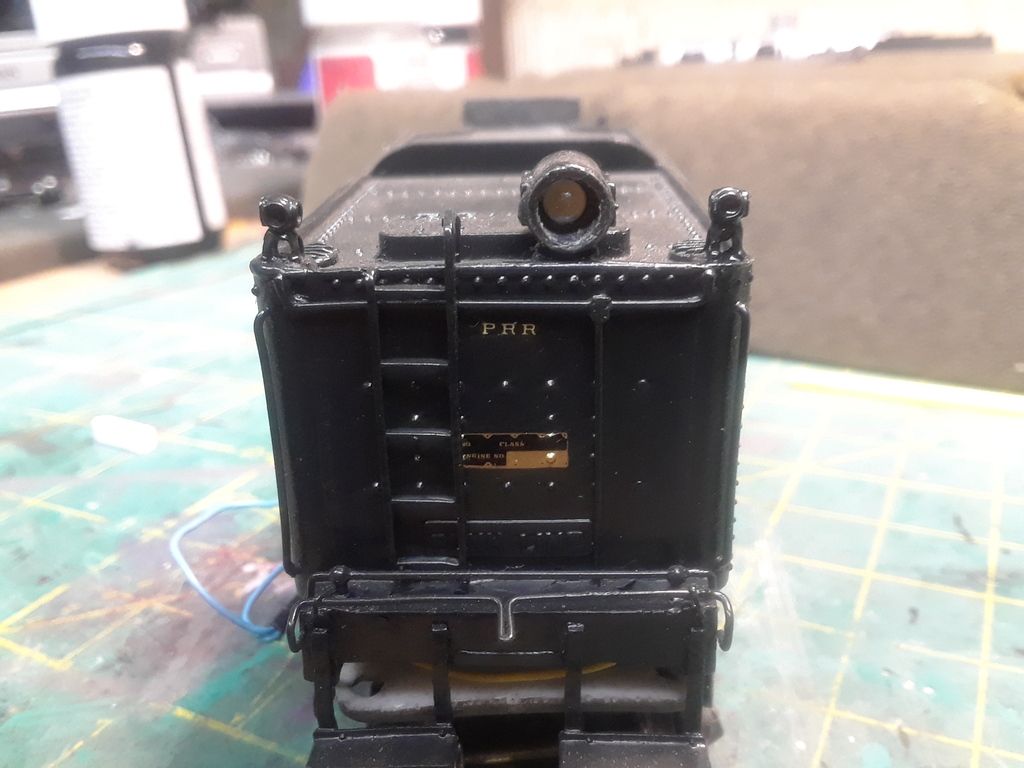 When I relocated my test track to the shelf above my work bench I really realized how much the silver can motor could be seen in between the air compressor and firebox: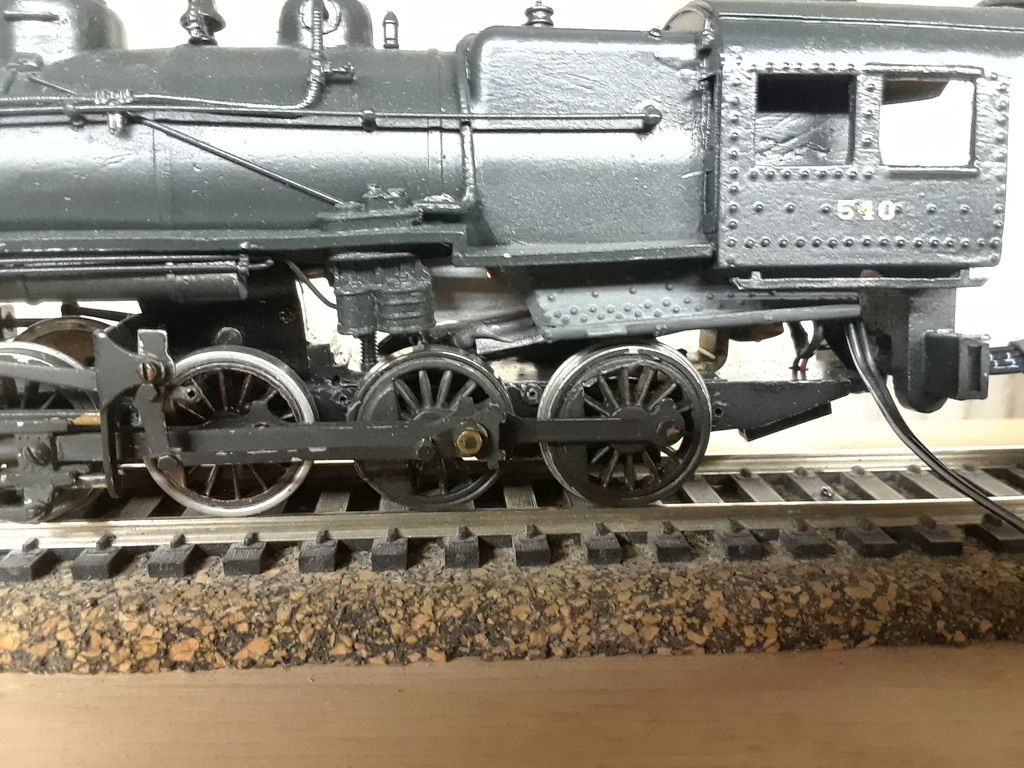 So, I painted it black. I also re-installed the brake shoes.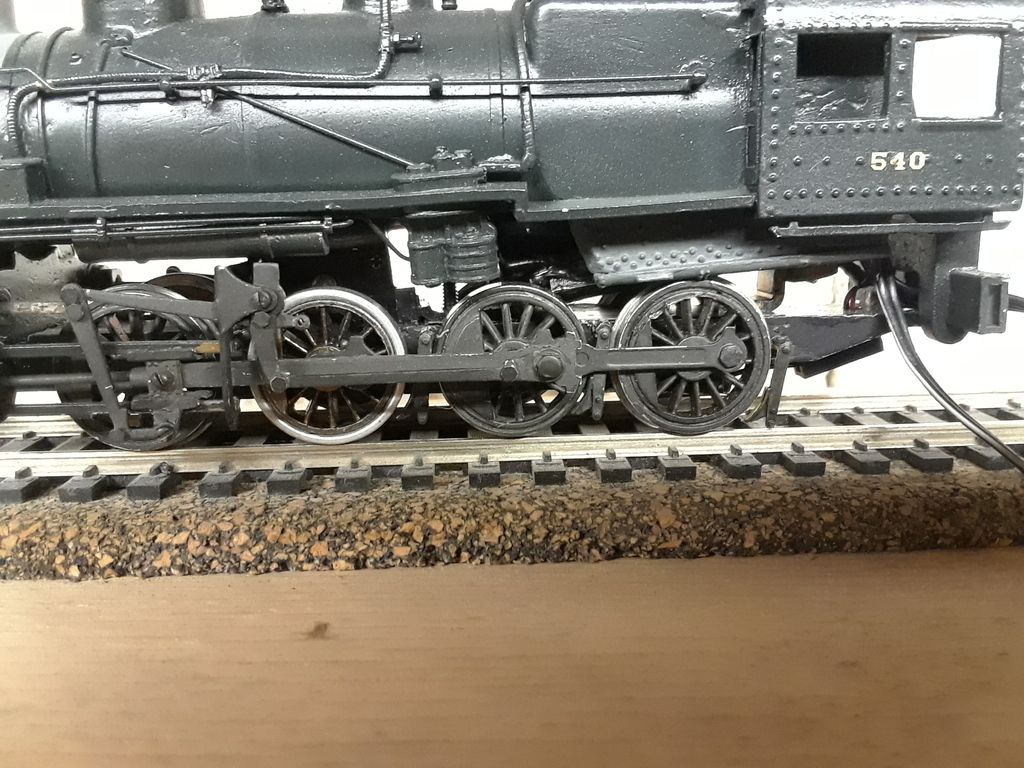 I had been wanting to add a coal load to the tender for a while now. I started with a piece of blue foam insulation: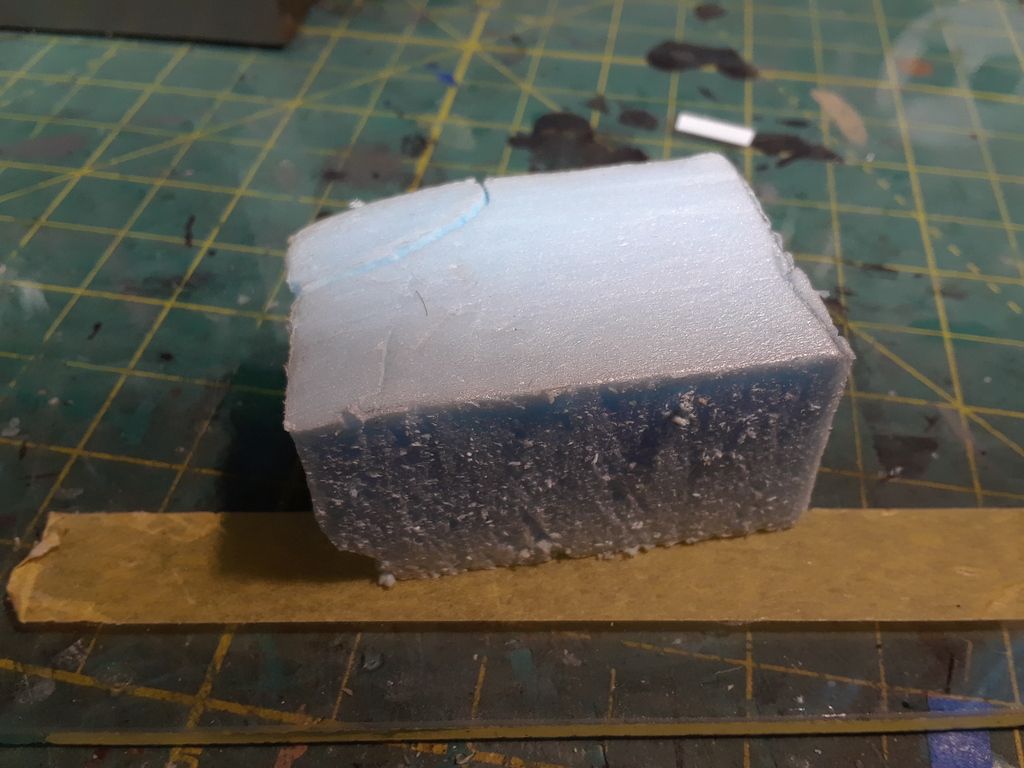 Whittled it down to size: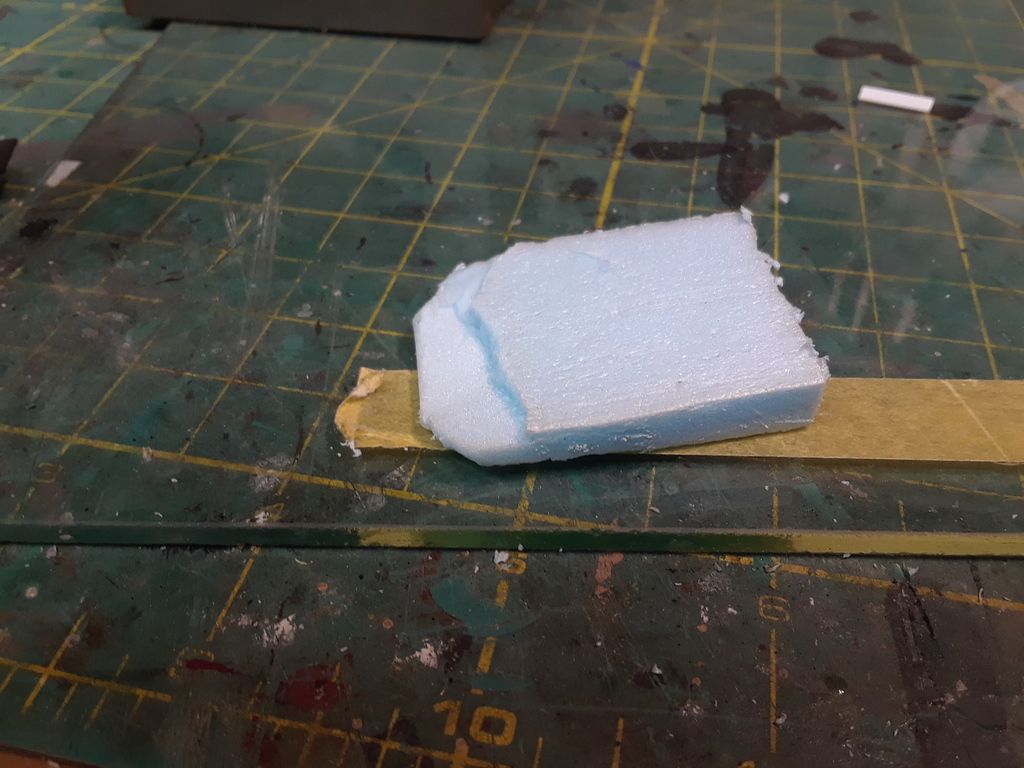 And shaped it a bit more: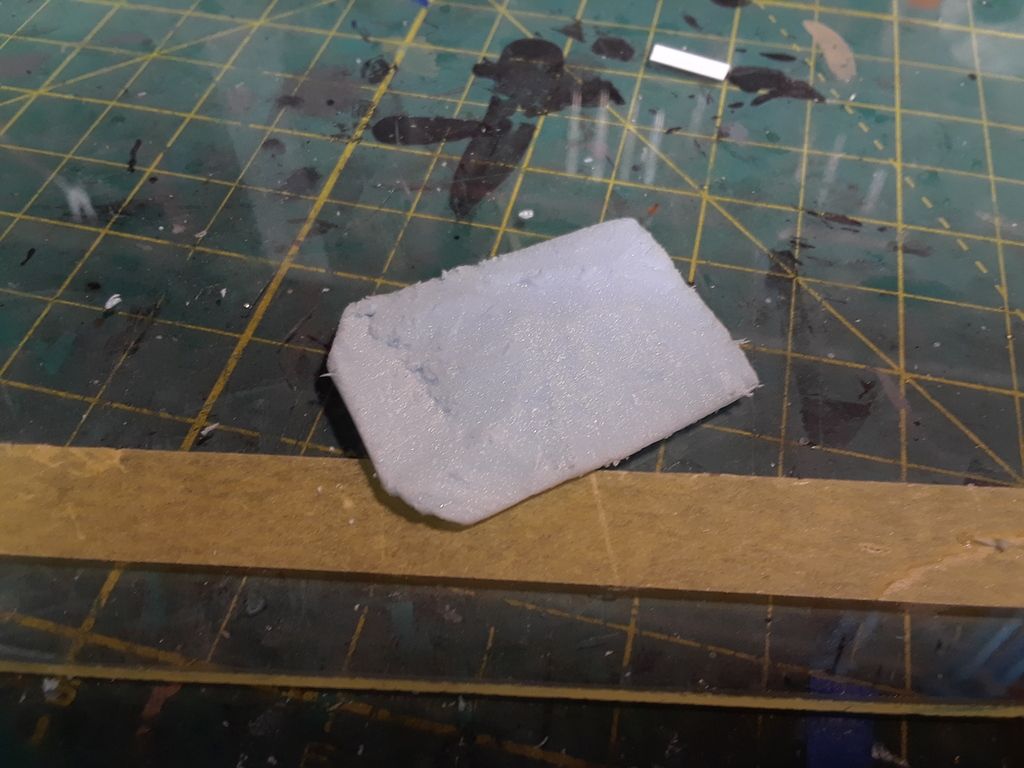 Painted it black and glued it into the tender: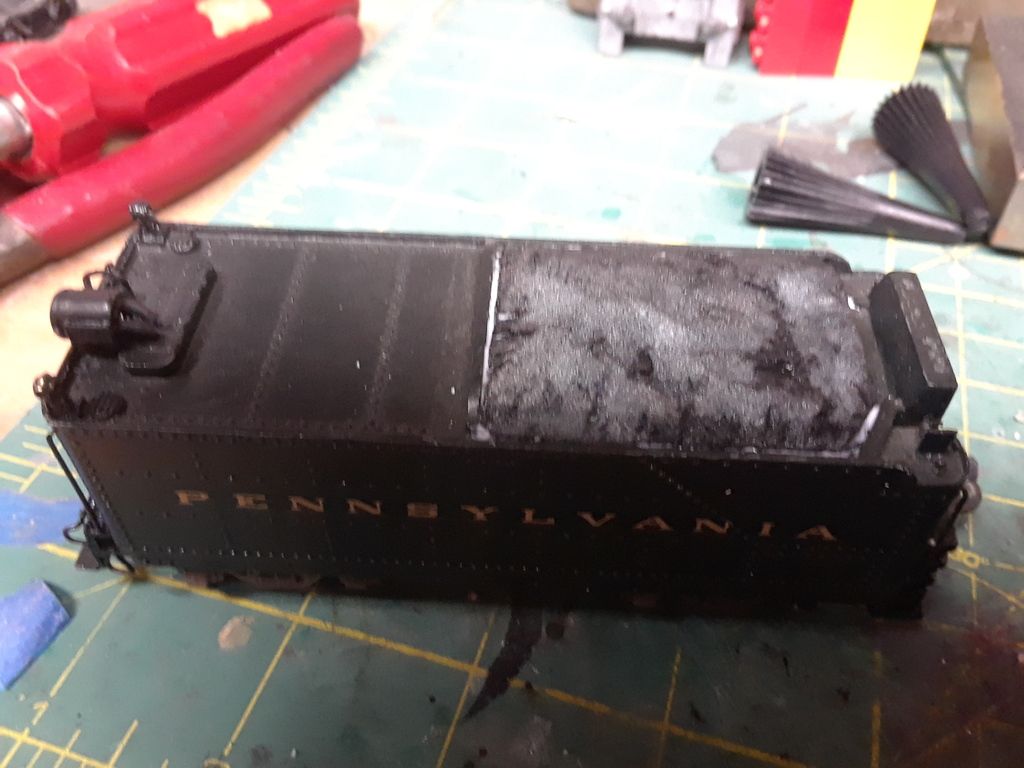 Once in the tender, I painted on some white glue and sprinkle on some real coal dust. Then set the coal with some diluted white glue and let dry overnight: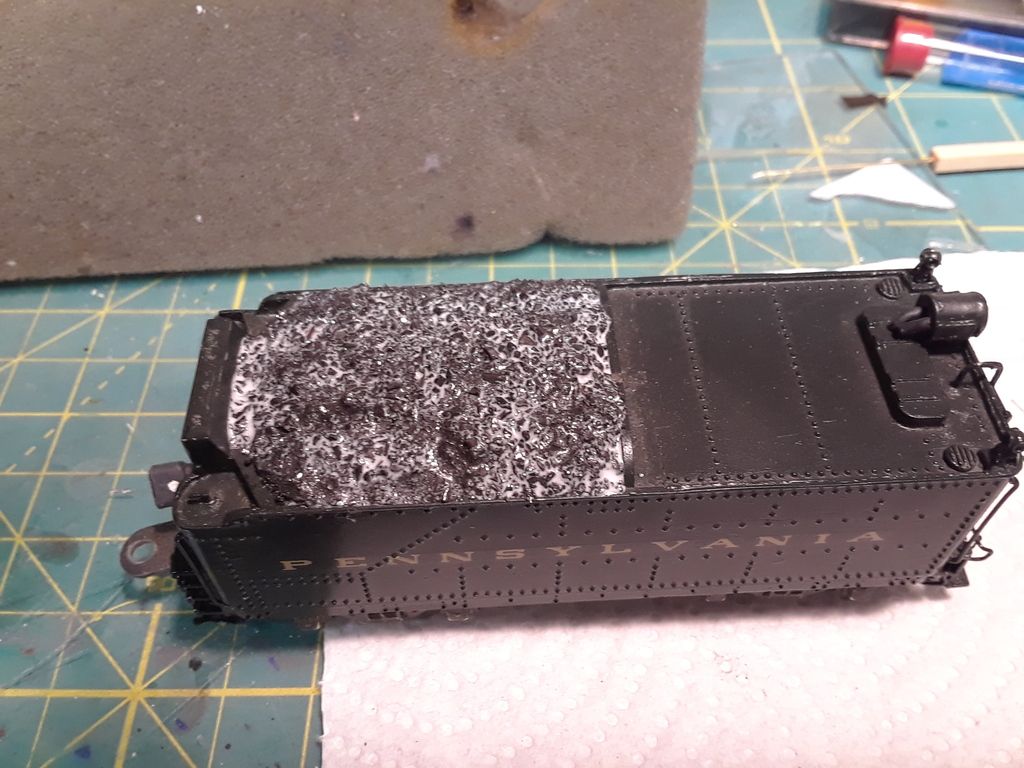 Here are a couple of shots after glue has dried overnight: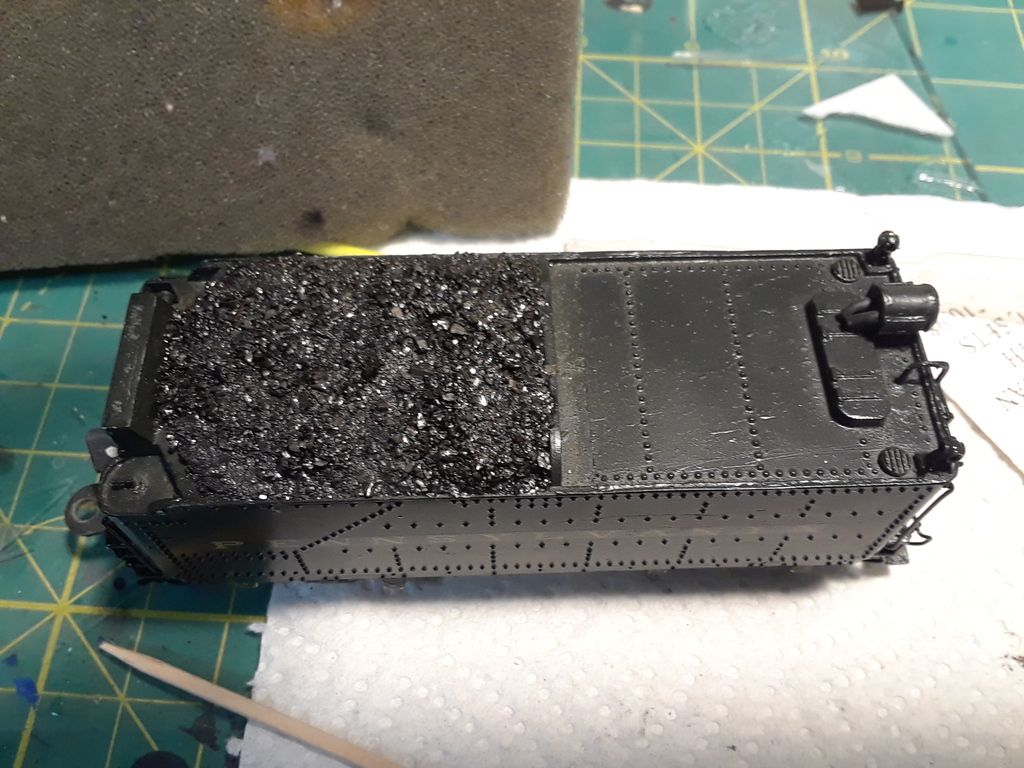 Before I can get the cab finished I have to do some weathering first. Hopefully, I may get to that today
.