Hi everybody,
Alpha_1 worte to me recently about one of my kitbash and he awaken that train bug sleeping peacefully since a few months... So I paid myself a visit to the club this very evening.
Hedley Junction is our "club layout" depicting Quebec City Area (harbour and insdustrial borough) circa 1957. It is strongly flavoured with QRL&PCo rolling stocks and structure to give it a distinctive character.
This evening, we decided to play with some ideas I had previously developped for the challenge contest this spring. Mainly, we selected Legrade Meat Packing and the sawmill. Few months ago, we built a small peninsula to enlarge the switching district but didn't decided on any specific industries. Now it was time to mock up something!
Legrade:
Version 1: We decided to use the buildings as I built them for the small switching layout. The main problem is dealing with the cars. Not fun at all to switch with a two storeys high building in from of your track...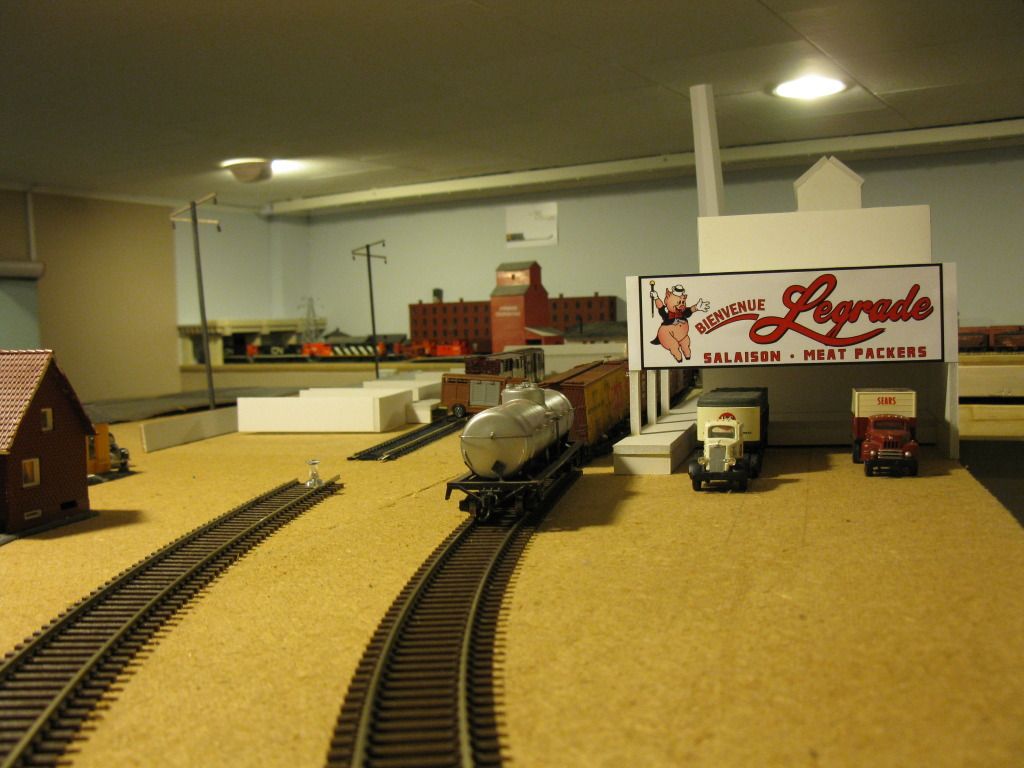 Version 2: Buildings were placed according to the real prototype. It means cattle pens are in front, so no more obstacles. It also provides a better interaction between the meat packers entrance, Lairet Station and the underpass road. However, we will have to rebuild the main structure in a mirrored fashion. The positive aspect of this is that it will be oriented as the prototype. This industry is quite nice to operate because it handle 4 different car-type: stock cars, reefers, tank car (grease) and hopper (coal). It provides a lot of operation in small and simple track plan.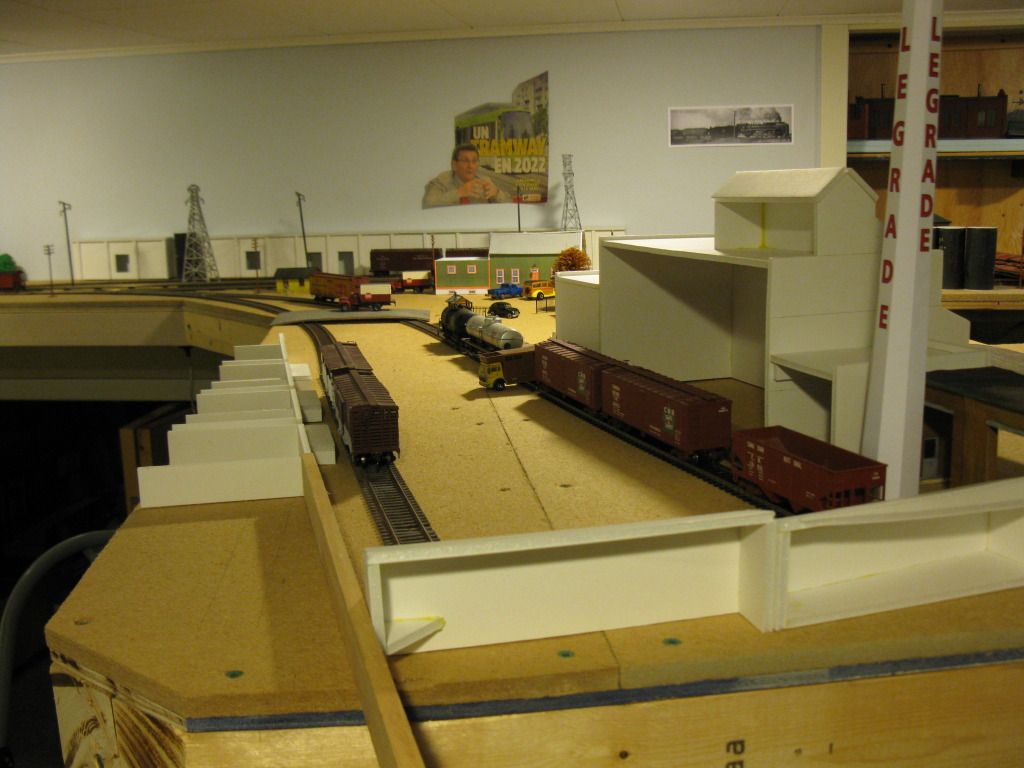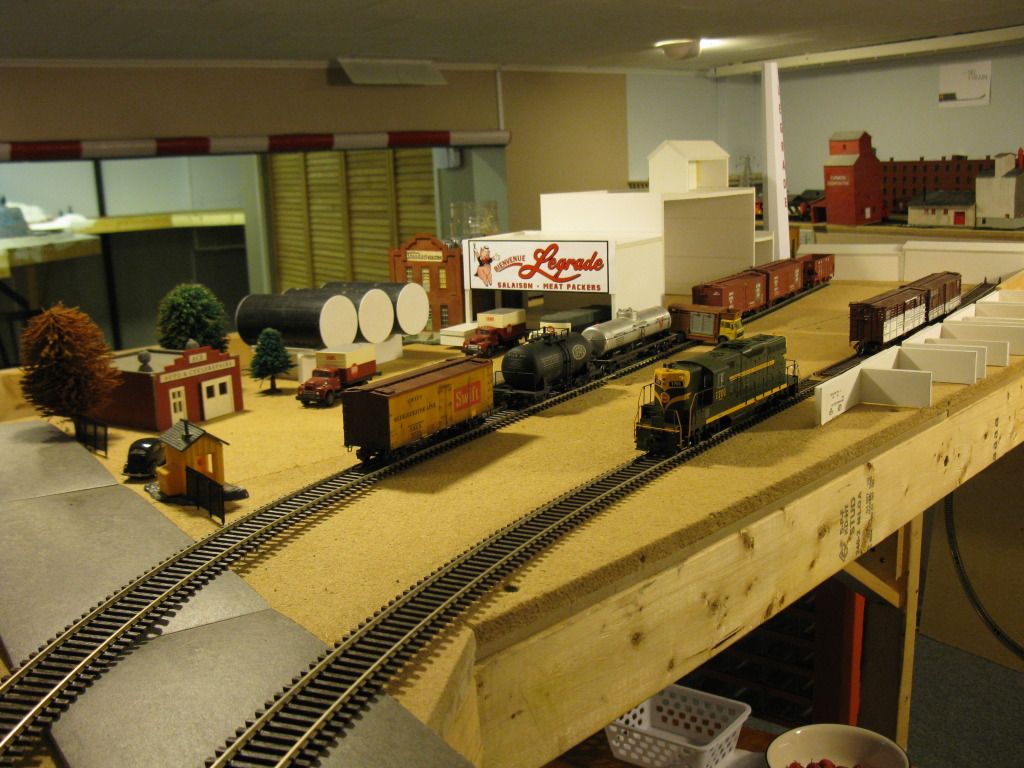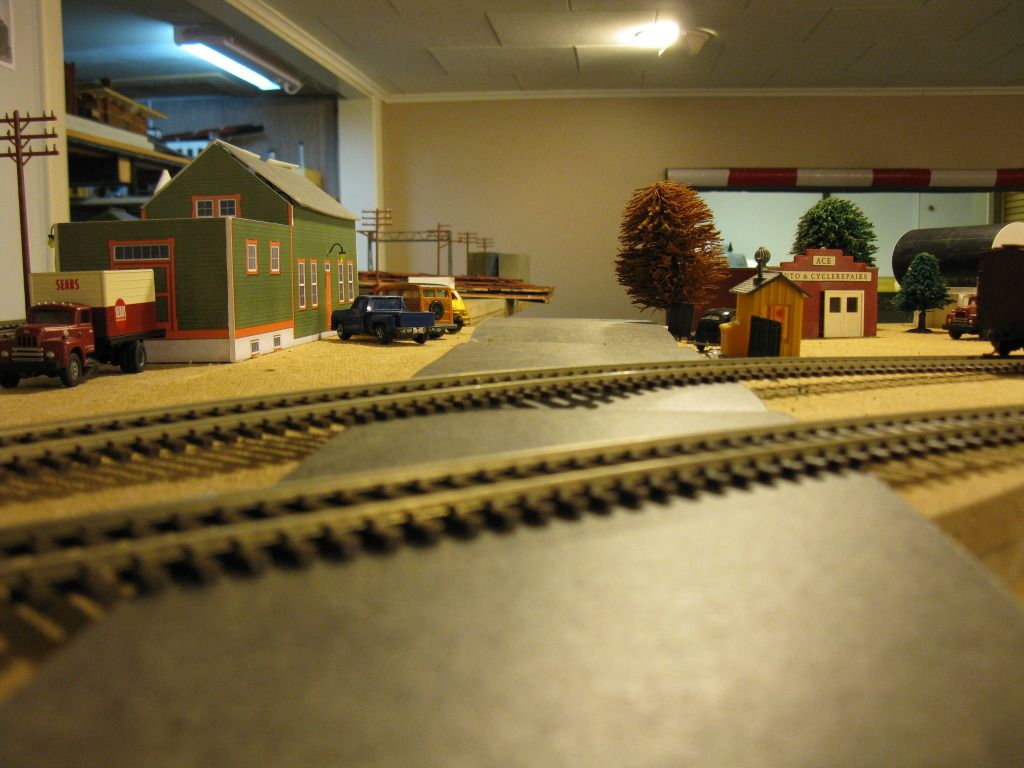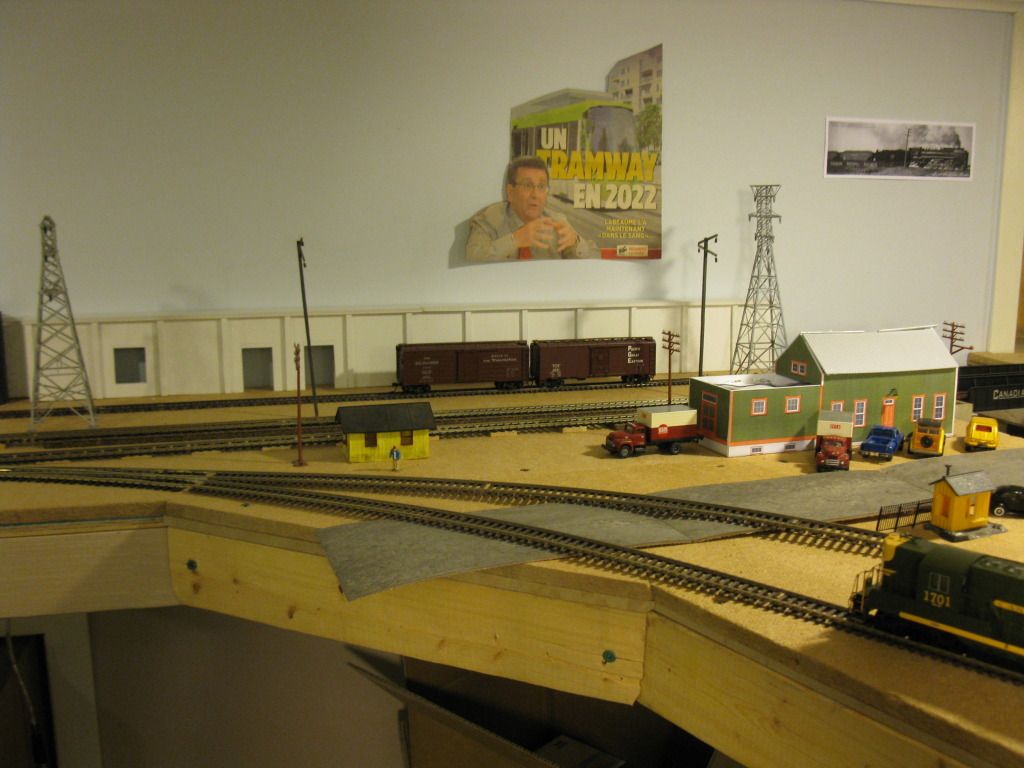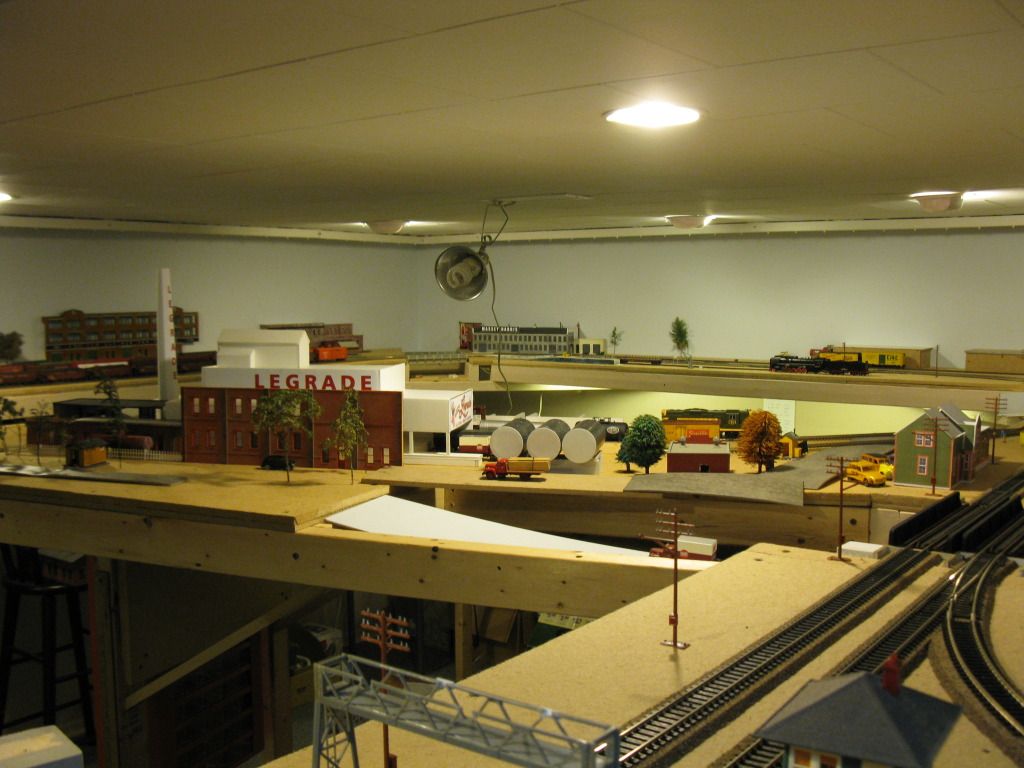 Léo Cauchon sawmill:
This sawmill is located near Cape Tourmente tunnel portal. Its footprint takes advantage of the space available. The spur can old 3 40-ft boxcars, 1 hopper (or 2) for woodchip service and 3 flat cars full of timber. Another effective way to handle many different cars with one "small" industry. Vegetation was put just for fun.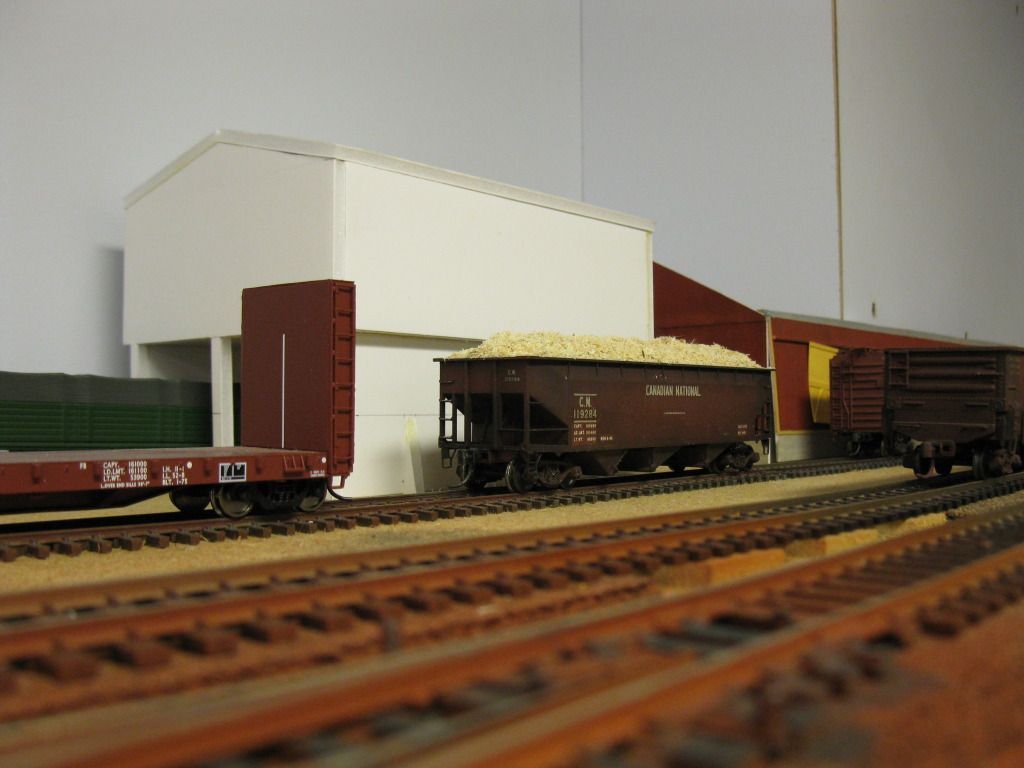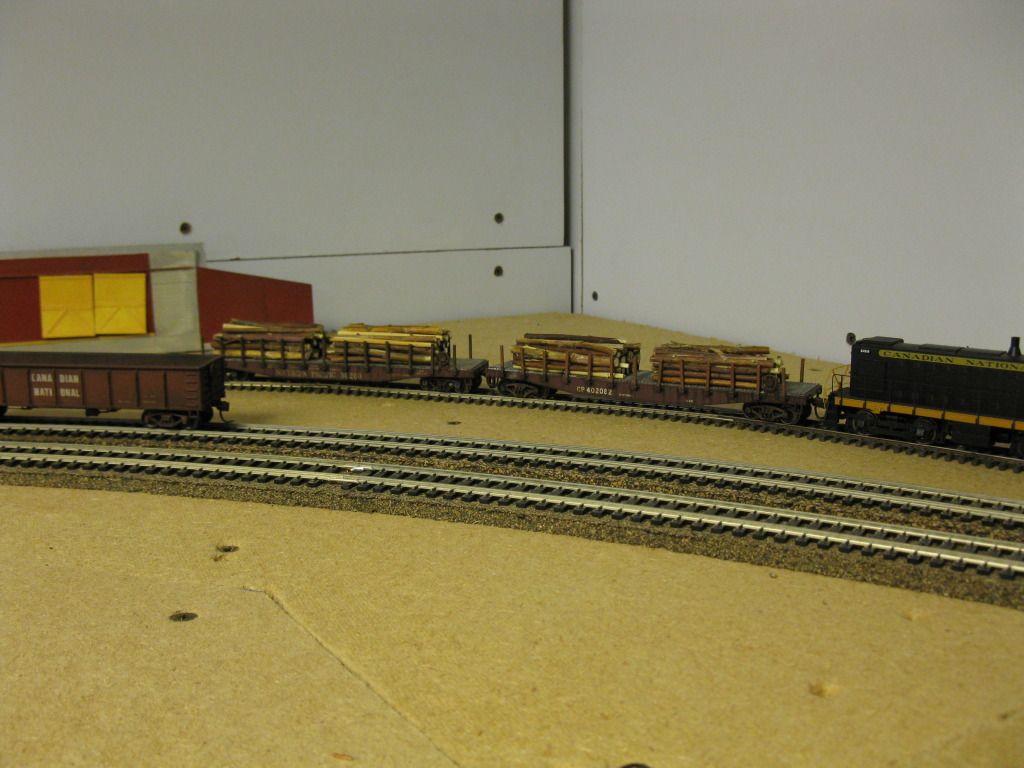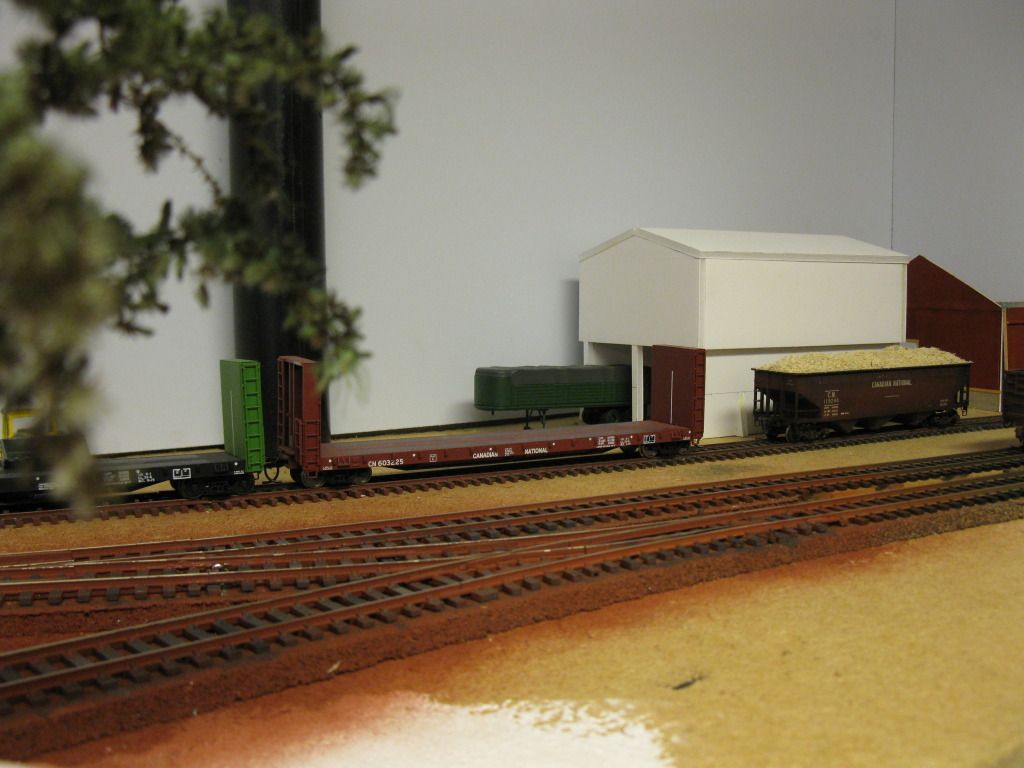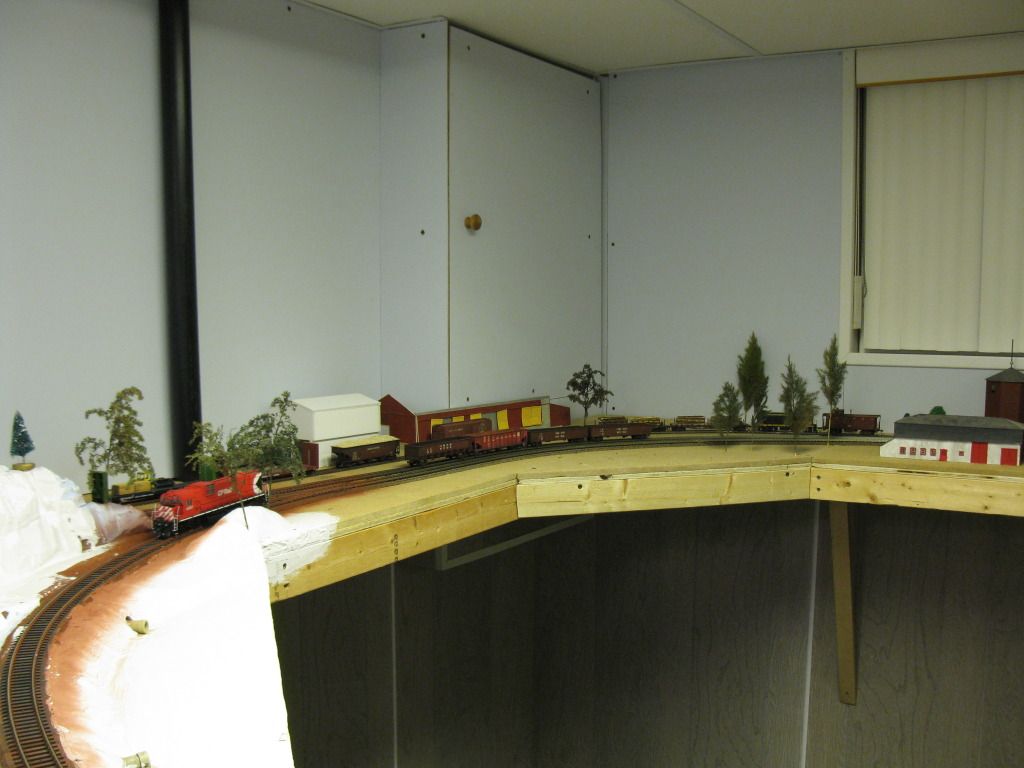 Enjoy!
Matt