Got that tender light in place this afternoon: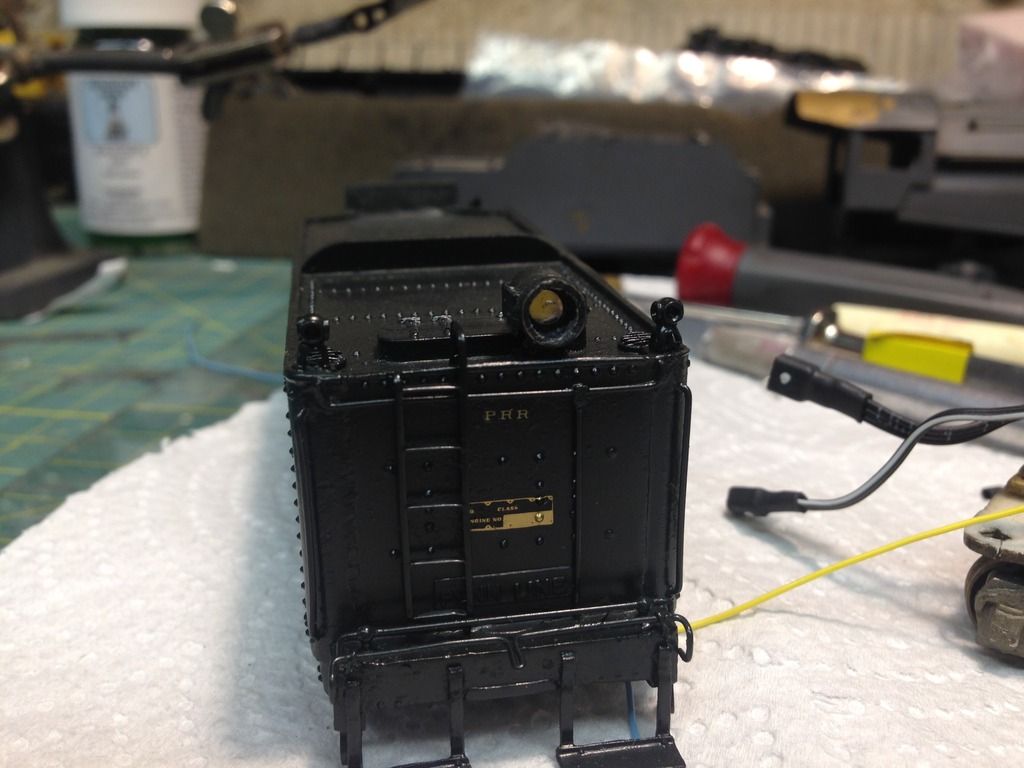 And was able to tie it in. Yellow wire off decoder is for rear light function and blue wire supplies positive power, tied in off of 4.7K resistor(other blue lead heads for front headlight along with white function wire from decoder, via the Miniatronics two pin harness).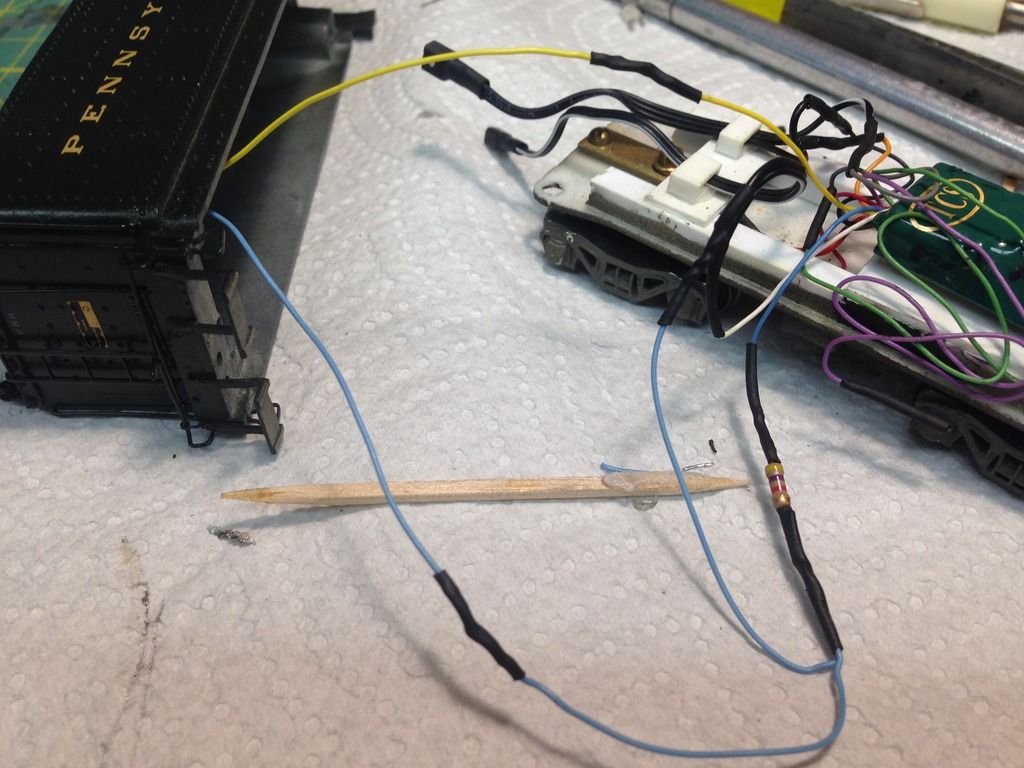 And so it's been along time since it's looked like this: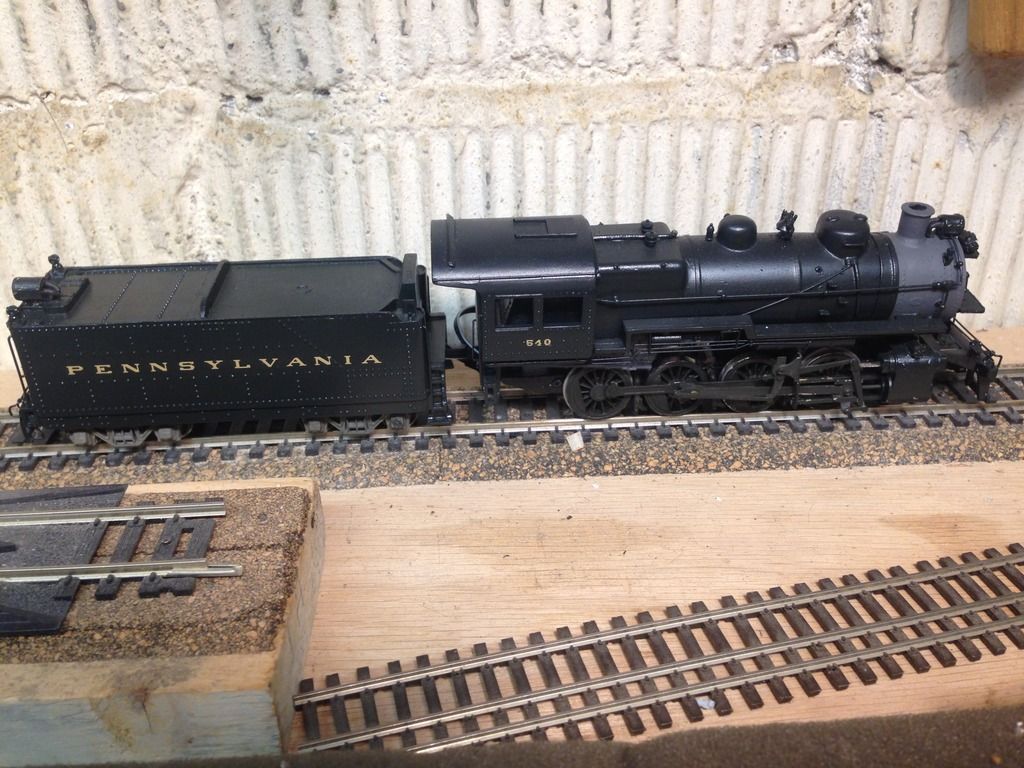 I'm quite happy to get this point after all of this time
. And it's a good jumping off spot till I come back from vacation. Still to do is, a test run or 2 at the club, touch up paint, weathering, windows, backplate and crew, coal in the coal bunker.
While on vacation, I'll be bringing along this for after everyone goes to bed or before the get up.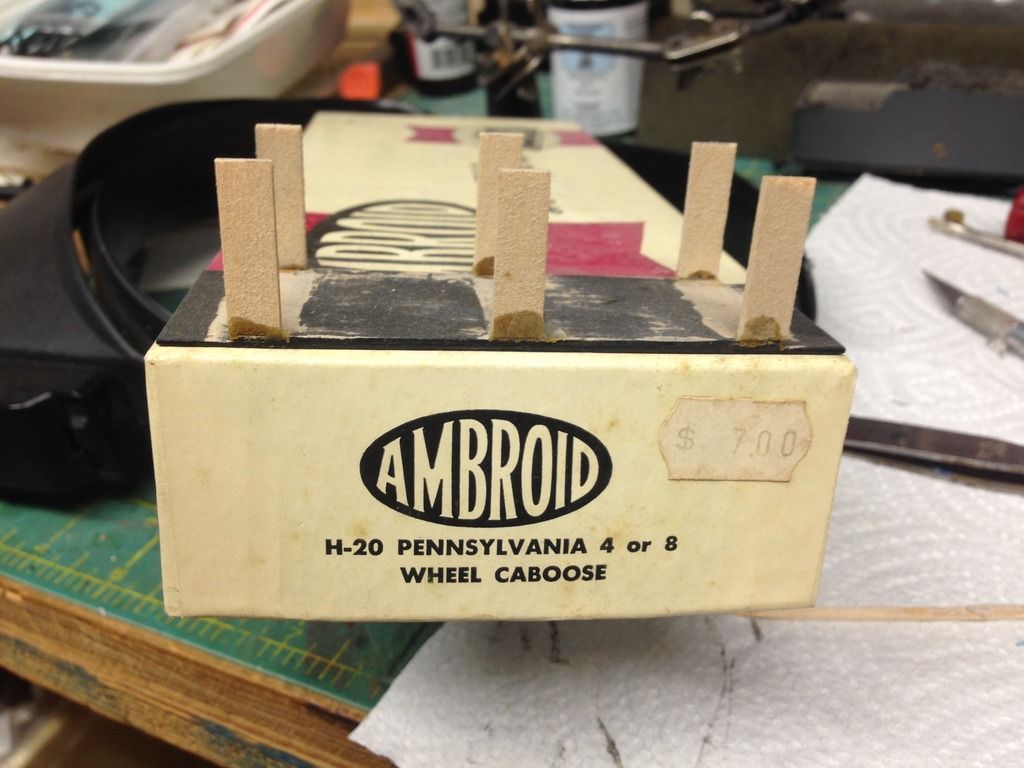 Will see if I can get anywhere with this. As you can see it's already been started. I then took it apart again cause I messed the windows up on the first attempt and got it back to this point. I had to track down some replacement basswood siding, but was able to that through Northeastern Lumber Company.