I can assume everyone is familiar with the Kadee part from previous page? I proceeded with cutting the two wings off.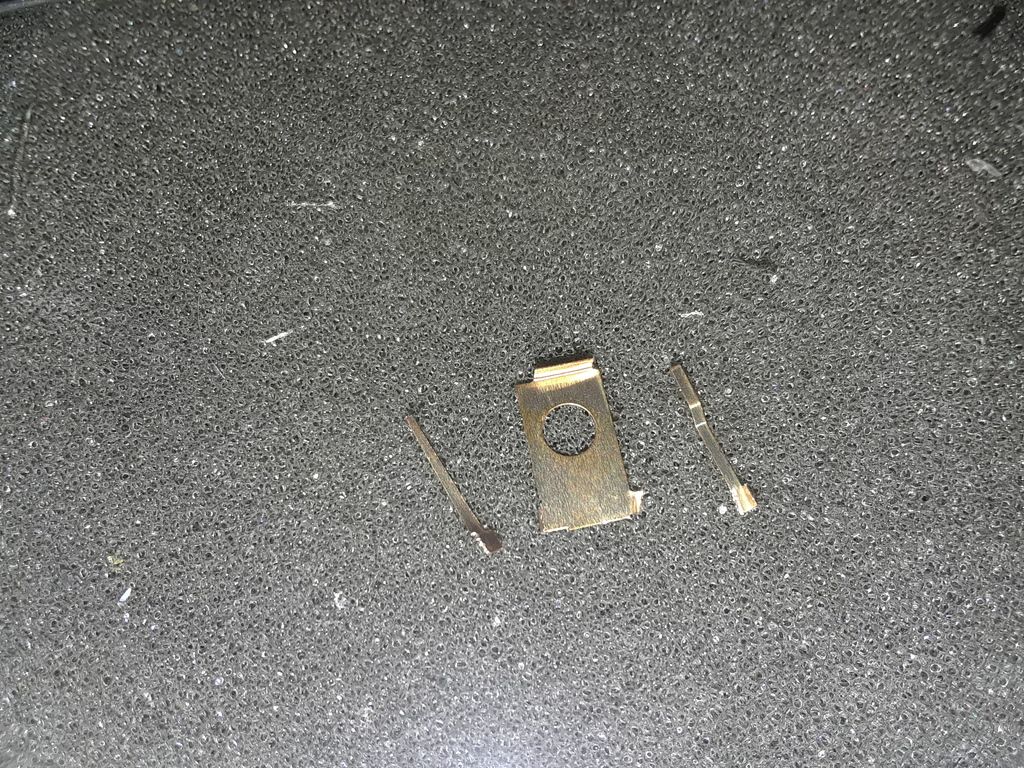 I then soldered the wings onto the same piece of phosphorus bronze tab I used before.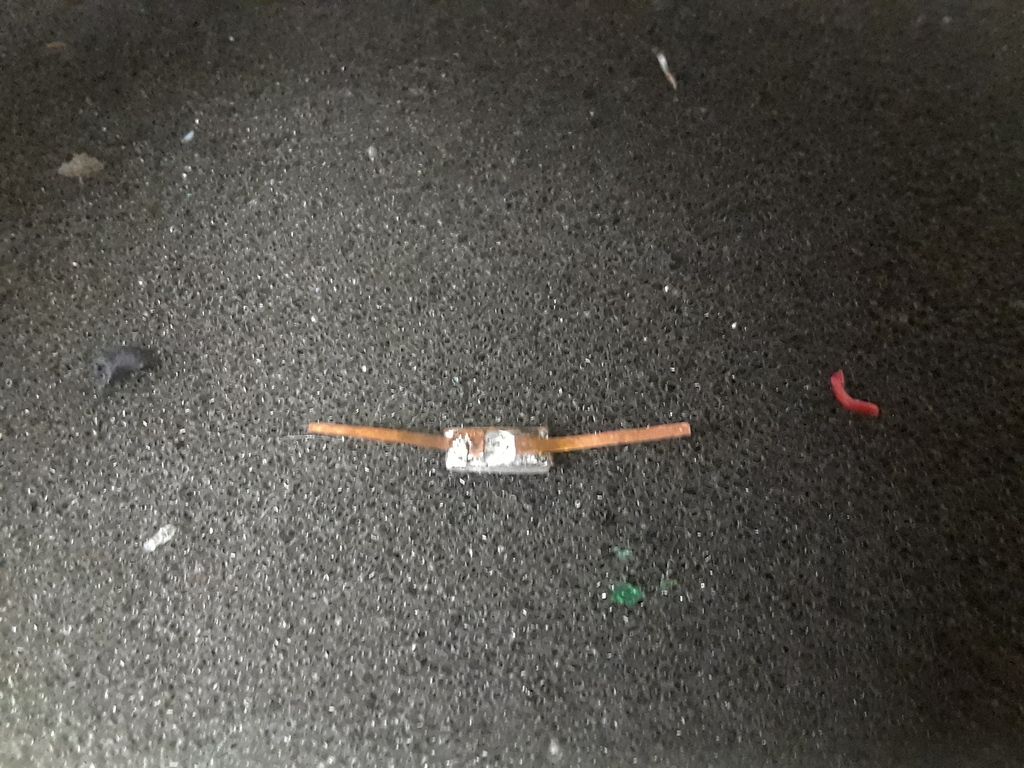 Here is a shot of the wipers mocked into place. Black lead wire has not been solder back on, yet. I think this way will work better for me. Looks, like I can go ahead and make three more
.