Hi folks!
Since I'm recovering from a nasty cold, I'm decided to spend some time on an old project. My interest was sparked when I saw picture of Limoilou yard in the 70s with some nice RS18.
I'm planning to build two of these engines, using an Atlas/Kato and an Atlas Classic as a start. I'm aware about the incorrect wheelbase on the older version but it should bother anyone at the club. I think it's almost trivial compared to P1K RS10/18 obvious carbody incorrect dimensions.
Both locomotives will be built as modified in the 60s. They should need too much chirurgy to be decent models. My goal: straighforward process, fairly realistic, using easily available parts and under 50$ in new parts and paint.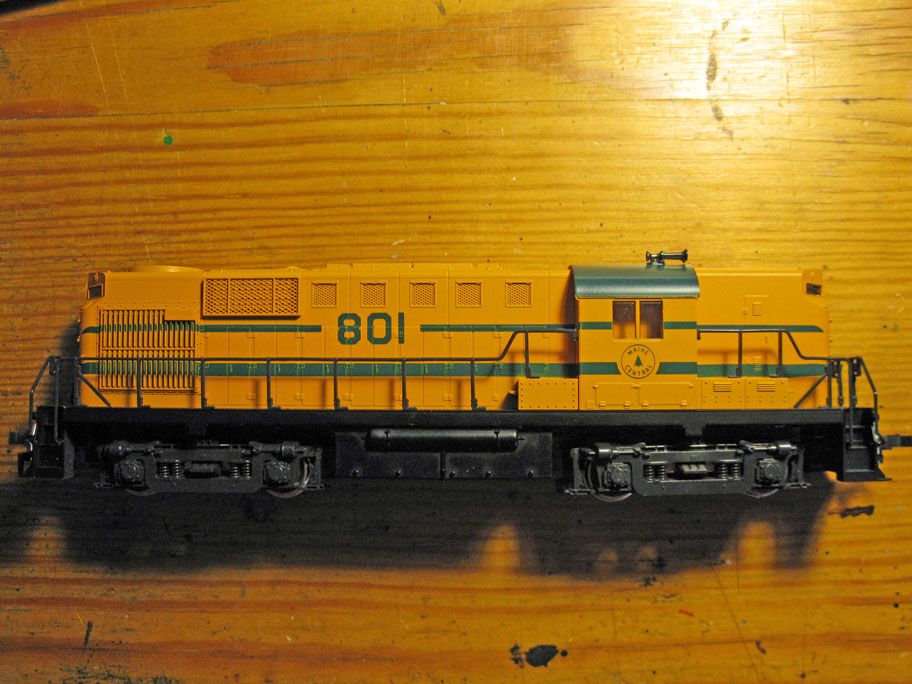 First one: Kato/Atlas. The paint isn't attacked by alcohol. I know people used brake fluid and other nasty chemicals, I try to keep myself far from them. However, alcohol dissolve well the pad printed numbers and lines. So I erased them easily with a cotton swab. I won't stripe the model, just erase the lettring to be sure no ghosting occured when it is repainted. However, I'll remove paint were lots of modification are needed to ensure perfect seams.
I shaved cast-on grabirons on short and long hood. MLW had a very different pattern for them. I also removed the headlight (too high according to prototype), the sand hatch and number boards. Everything was sanded down to get an even surface.
Then I laminated styrene sheets to built up enough material to be able to sculpt the correct MLW un-notched ends. I had Miniature By Eric brass parts to fill up those notches, but thought they fit, I feel they will be a lot of pain to work with an get a perfect and invisible alignment. Also, I would need to drill them to install new number boards and classification lights: a lot of useless trouble IMHO. I prefer plastic soldered/cemented to plastic.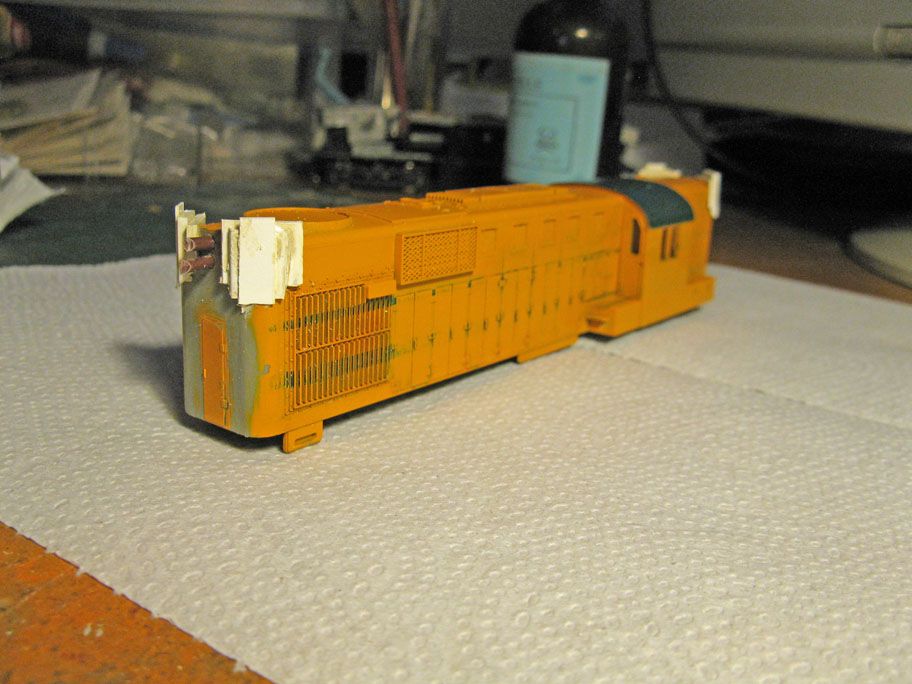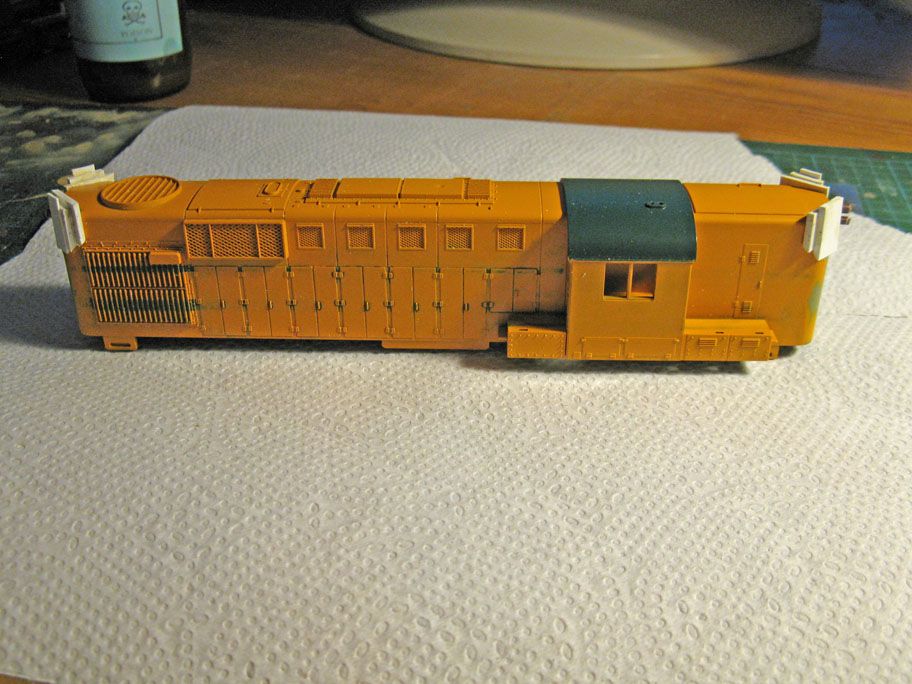 BTW, anybody got an idea how to make classification lights? I tried to salvage without success the original one on the model. Maybe drilling a hole and inserting some tubing in it?
Matt