Another of my experiment with cheap rolling stock that looks ugly.
This boxcar was manufactured by Life-Like years ago. They offered a badly painted version in CN "wrong color" with an utterly wrong paint scheme. Indeed CN acquired a few of them from ex-Penn Central parentage in the late 80s but they didn't look like this: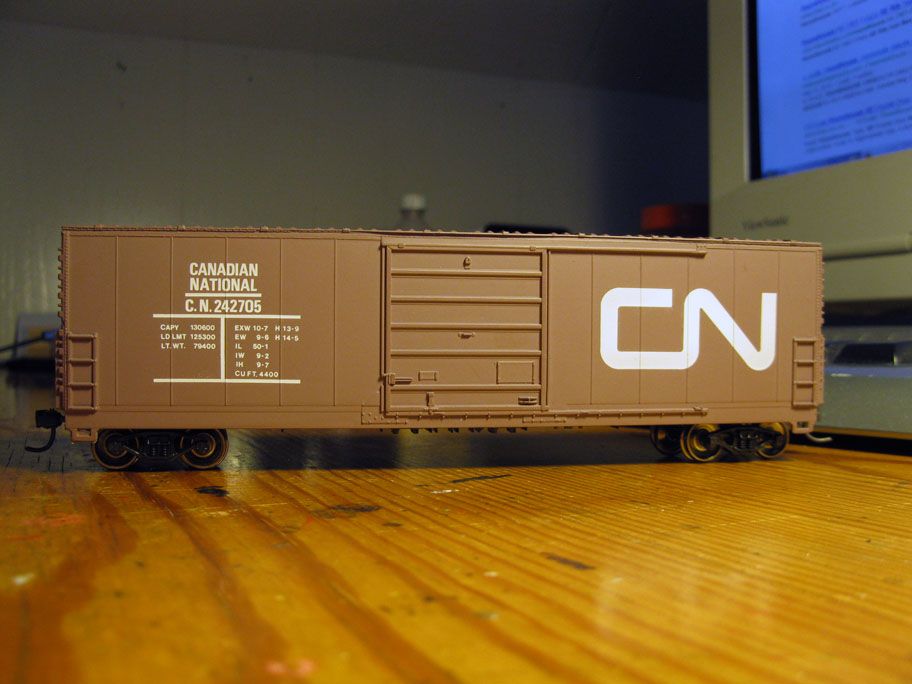 So I decided to strip the paint and start again:
Decals were scavenged from Microscale (CN freight and freigth data) to match as close as I could the picture from Canadian Rail Pictorial boox. However, I didn't have modern data placard sign decals. So I decided to paint them by hand on a blank decal sheet. Not perfect, but good enough if you aren't looking at it with a magnifier glass.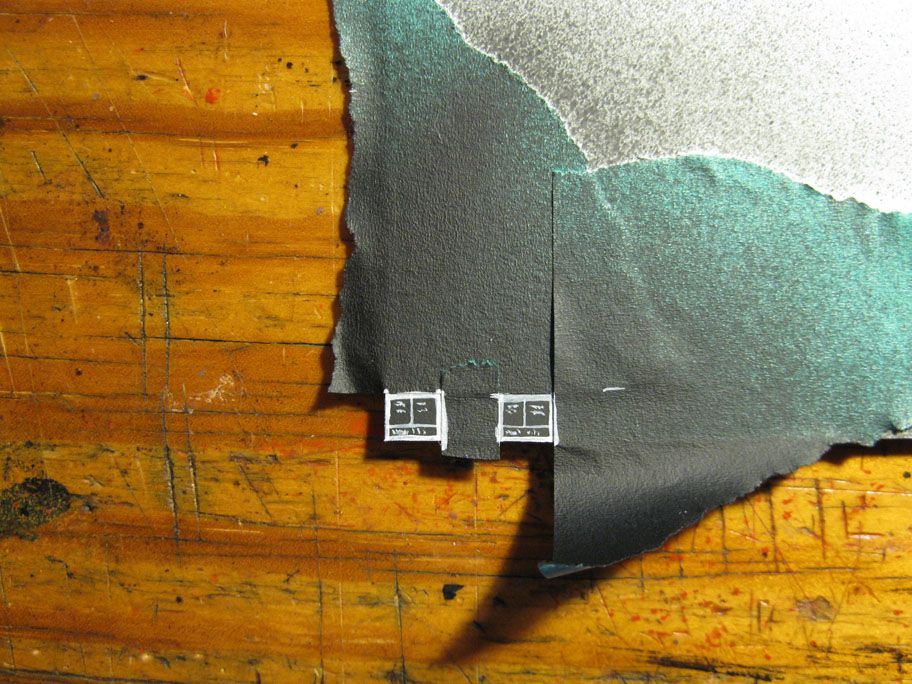 I also replaced the brake wheel with a Kadee one and also the stirrups. All other details, though cast on, were quite decent and didn't need an upgrade.
The result:
And after a light coat of weathering according to prototype picture: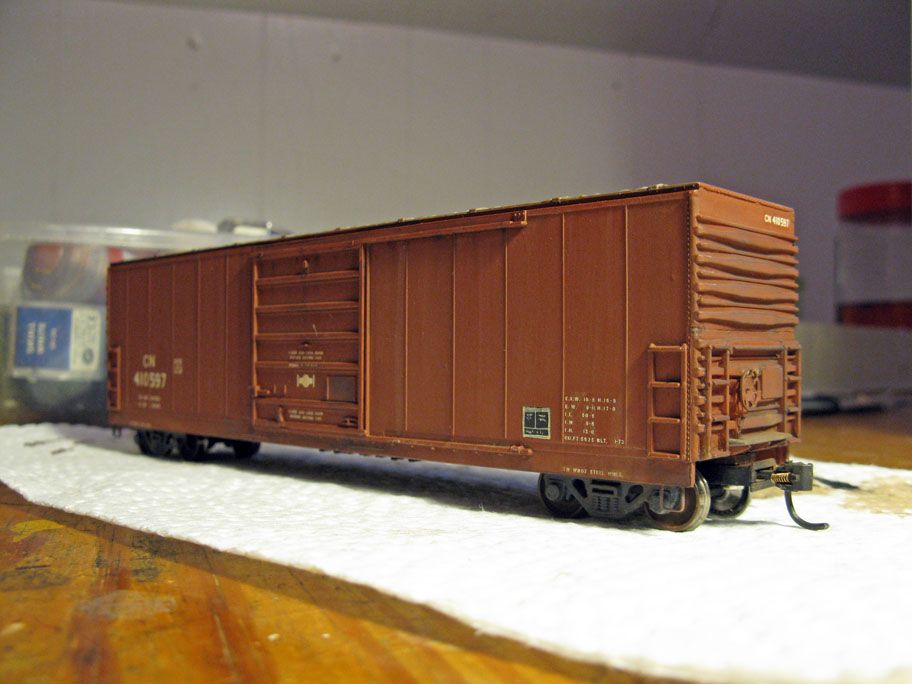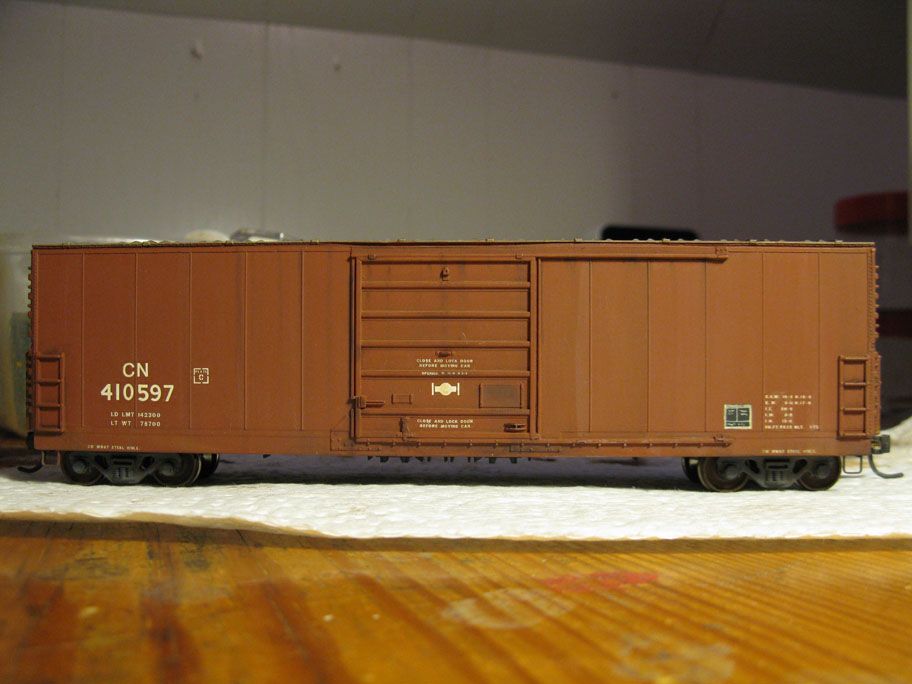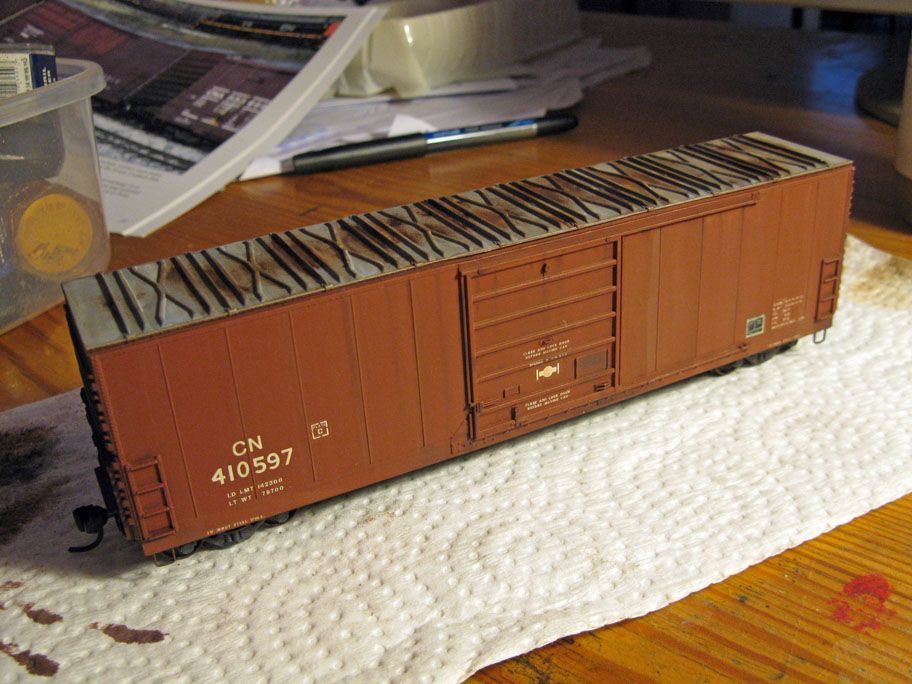 Verdict: these Life-Like boxcars aren'T that bad when they receive a decent coat of paint and a few detail improvement like new couplers and newer roller bearing trucks.
Matt