My Hometown---Part 3
ED, one of those heritage units will show up sometime. Keep checking Heritage.com
Charlie
Today's early morning fog created an interesting scene as a couple of CP trains were spotted at Wentworth St.S.
The fog really adds to the picture. n my hometown you couldn't see anything but a headlight at times.
Great pictures, glad to see you out and about.
Charlie
Yesterday I took advantage of our amazing weather to do a bit of rail-fanning in my hometown
Nice catches Ed, nice weather to be out for December.
Charlie
I finally got a chance to catch one of the EMD SD70ACE demonstator units as #8101 led CN train #331 as it headed west at the Wentworth St.N. crossing in Hamilton earlier this afternoon.I ended up chasing this train as far as the junction at Hamilton West.Originally these units were painted in the classic EMD blue/silver paint scheme which would have been a really nice catch but I was happy to see one of these units even in the familiar CN livery.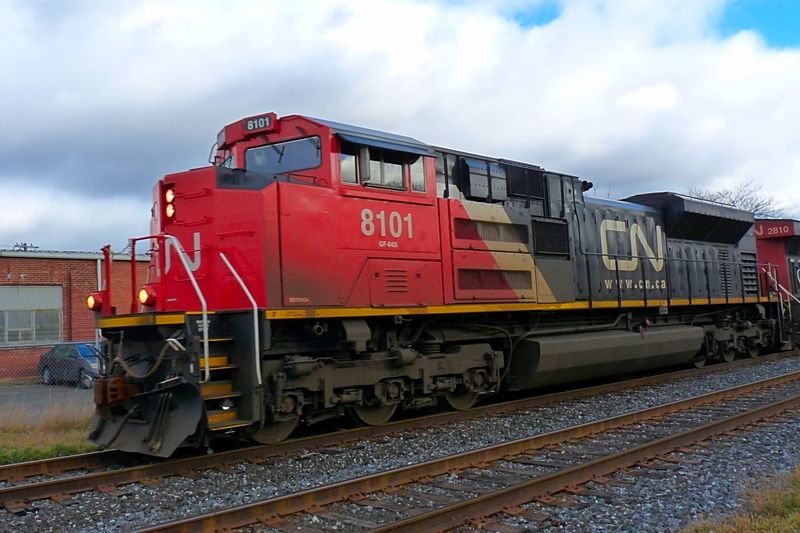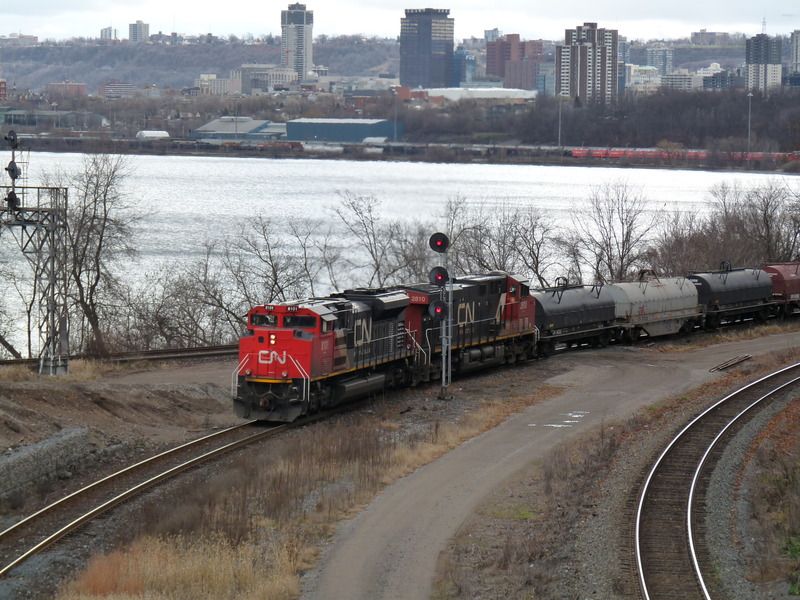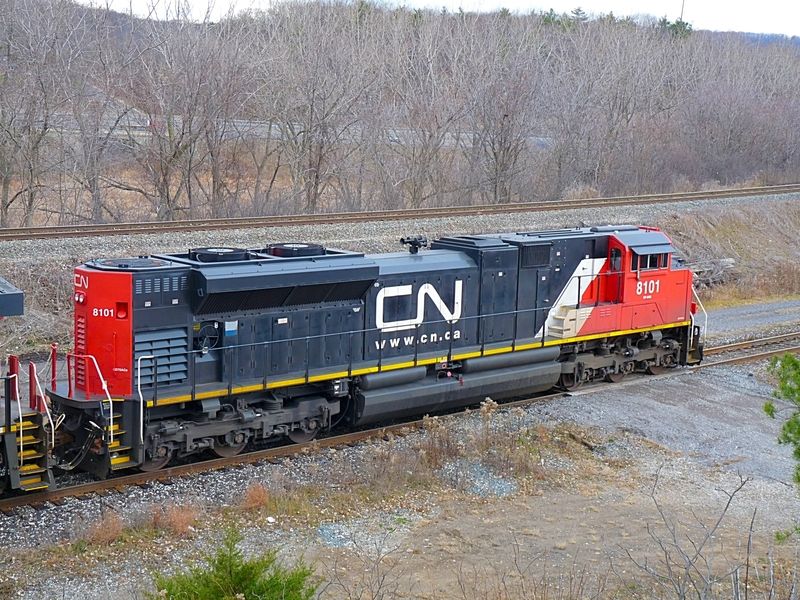 A rare treat as ex-SOO SD60 #6225 headed a westbound CP freight through my hometown this afternoon and later another SD60,this time CN #5437 was the second unit on train 331 heading through the curve at Hamilton West.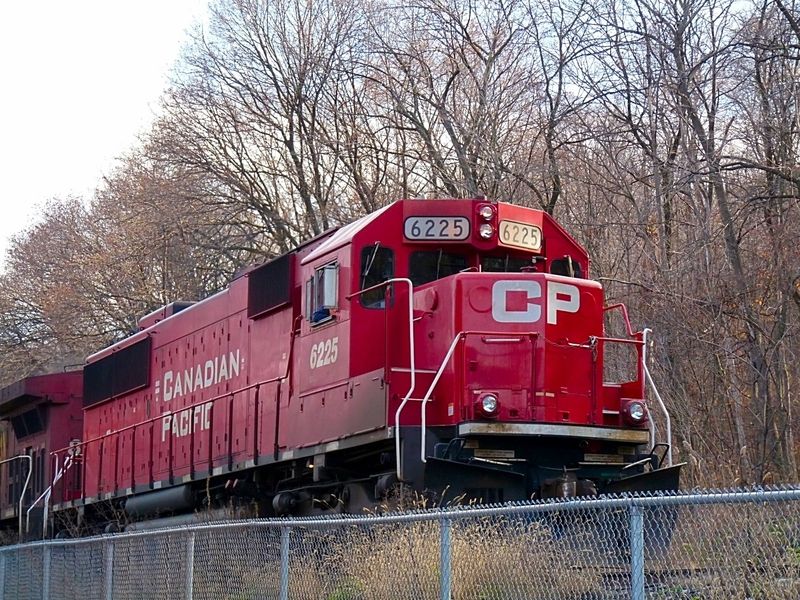 For well over a year there has been some on-going construction in the area of Bayview Junction related to the long anticipated planned expansion of Ontario's GO Commuter service .As CN train 331 leaves the mainline and heads through Hamilton West,you can see some of the construction equipment working in the background.I'm hoping when this project is completed it will create some excellent rail-fanning venues on the tracks below.
Coming or going ? These 3 CP GP20ECO locomotives were giving this long westbound freight a push up the grade at Hamilton West
Nice pictures Ed, I have to make the trip again soon.
Charlie
Happy New year everyone.I had a lot of running around to do today and as usual I brought my camera "just in case a train passes".A good start to the new year as I caught this interesting combination of power westbound through Hamilton earlier today.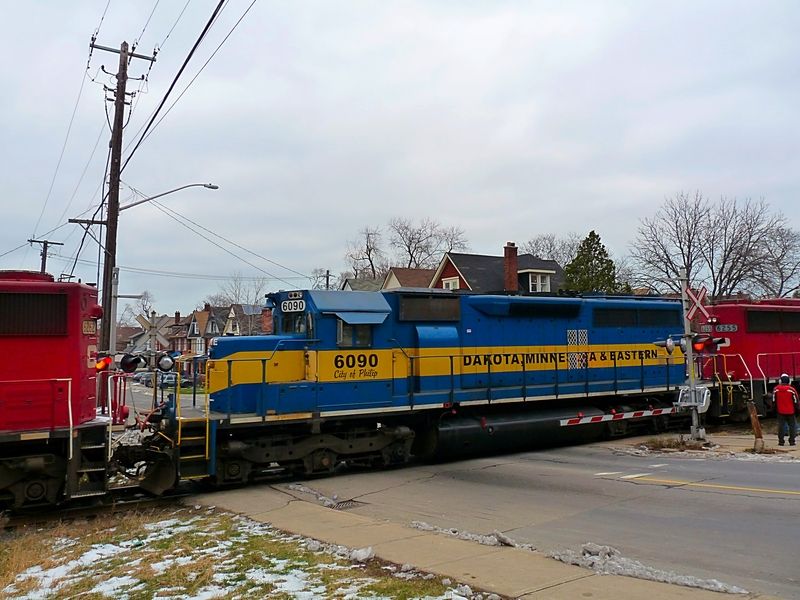 Nice Ed, My first day out will be tomorrow. I hope I can see some good stuff too.
Charlie
I think it helps me to be a little crazy otherwise why would a sane person chase a train through town on one of the coldest days of the year.I really couldn't help myself when I spotted this westbound CP freight rolling through my hometown this morning,especially with those Kansas City Southern locomotives in the consist.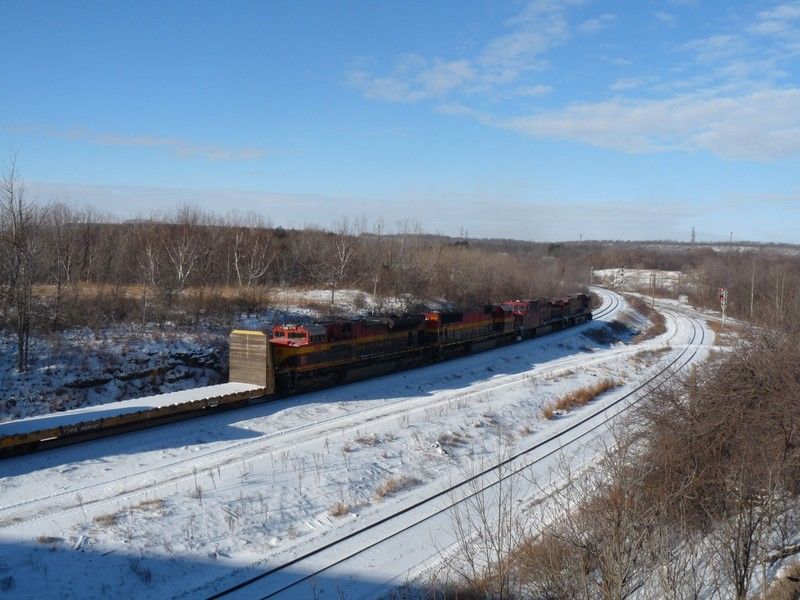 Doctor Wayne will probably recognize this location---the Ridge Road bridge in Vinemount.I chased this eastbound CP freight until I finally caught it at this spot.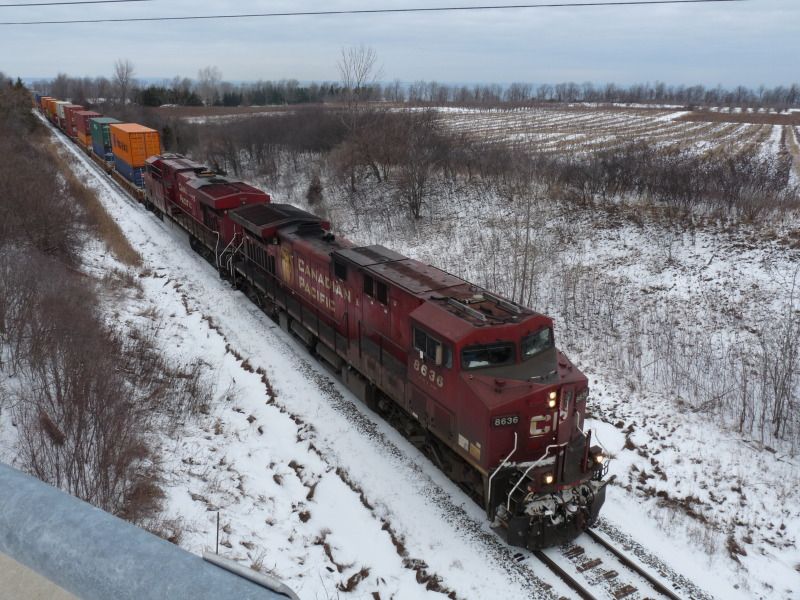 Later I headed back to more familiar hunting grounds
Some really nice photos, Ed.
[quote="cn nutbar"]Doctor Wayne will probably recognize this location---the Ridge Road bridge in Vinemount....
Yeah, here's one which I shot in the winter of '76, probably at a point a bit east of where the train is in your first photo. The bridge is the one replaced by the one on which you were standing. The temperature was around -25°F, with an unpleasant 30mph wind out of the west.
Wayne
Users browsing this thread: 1 Guest(s)