I'm looking for offers on this American Flyer train set, which includes the following items...
...a 4-4-2 Atlantic locomotive with a Wooten-style firebox and an accompanying tender...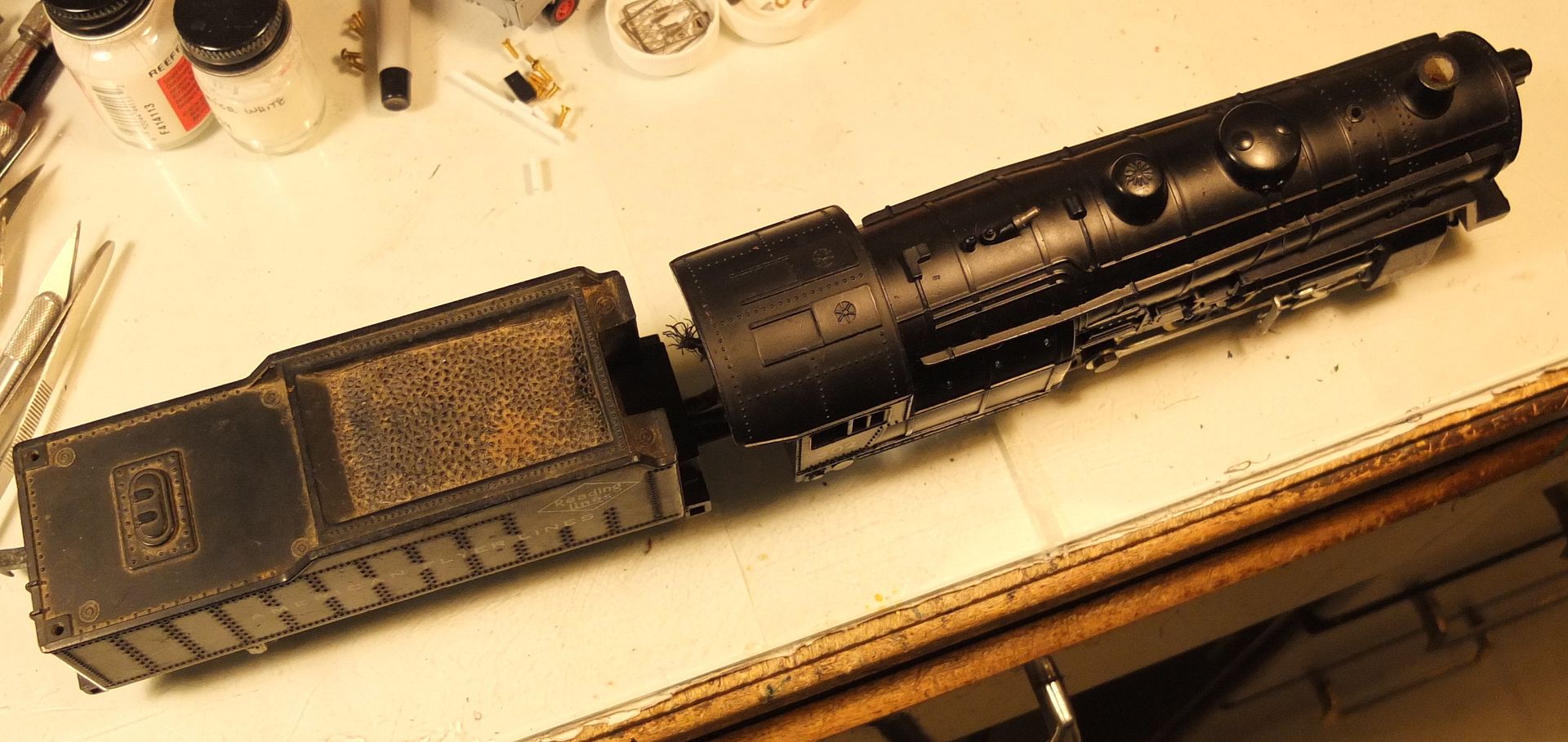 ...a gondola...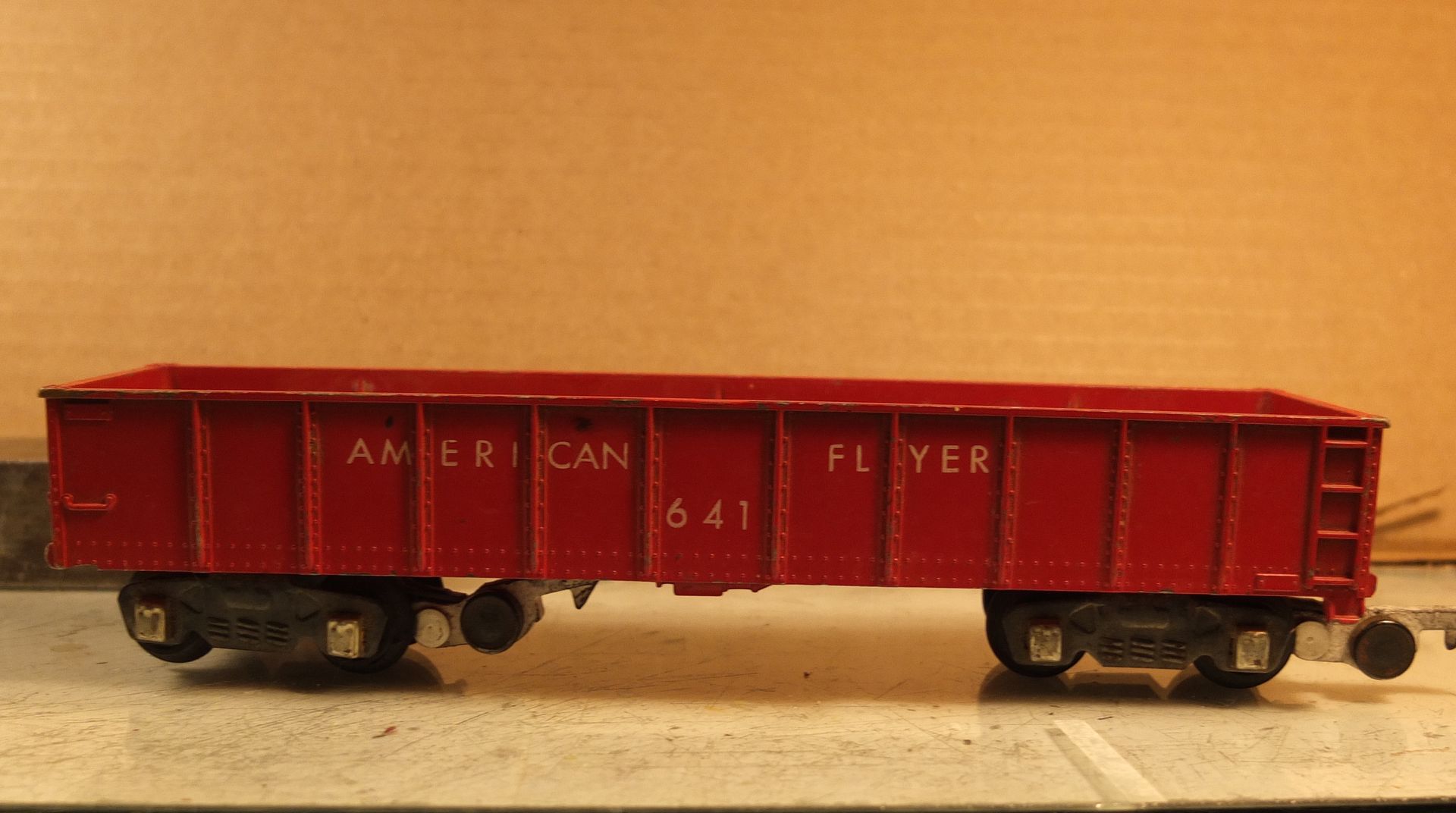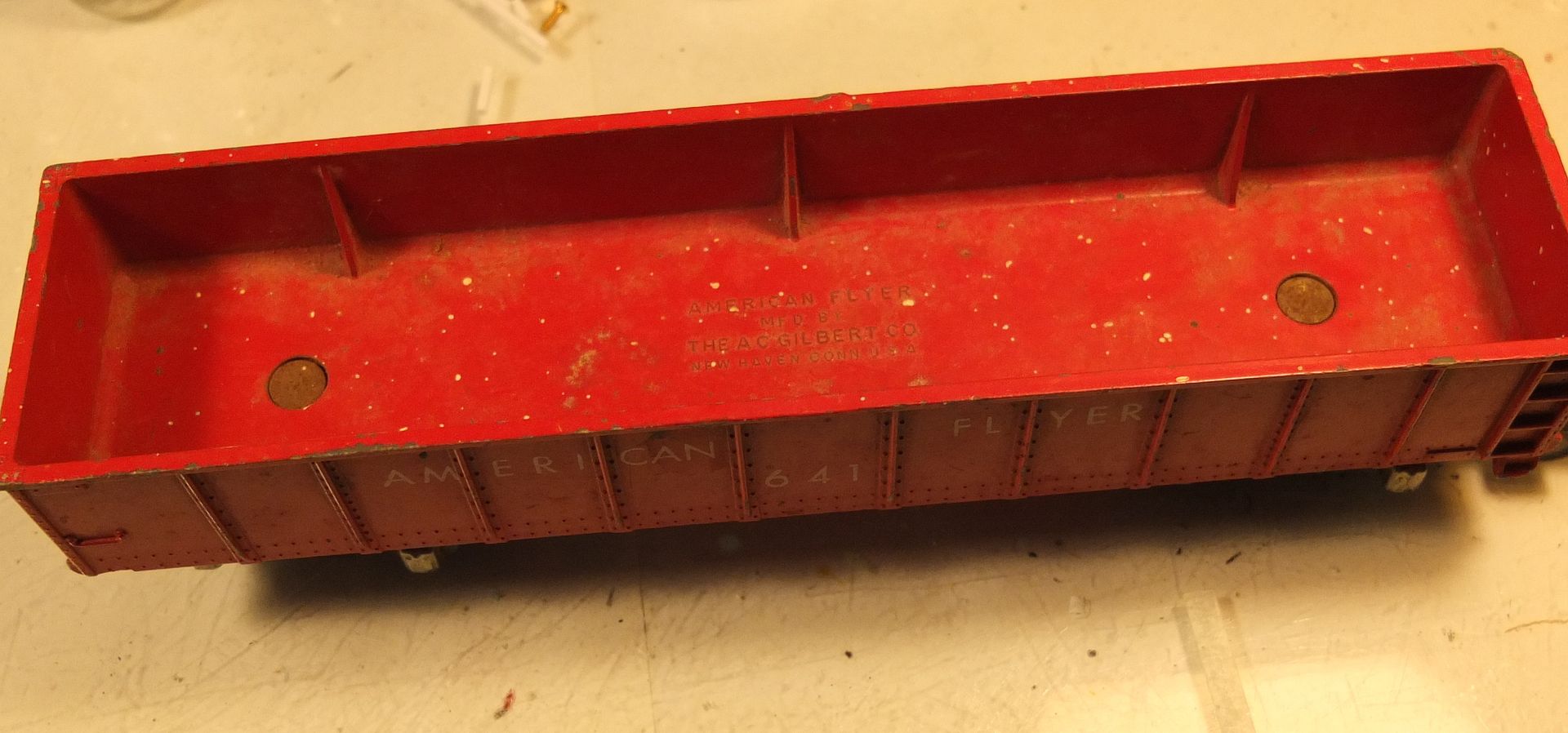 ...tank car...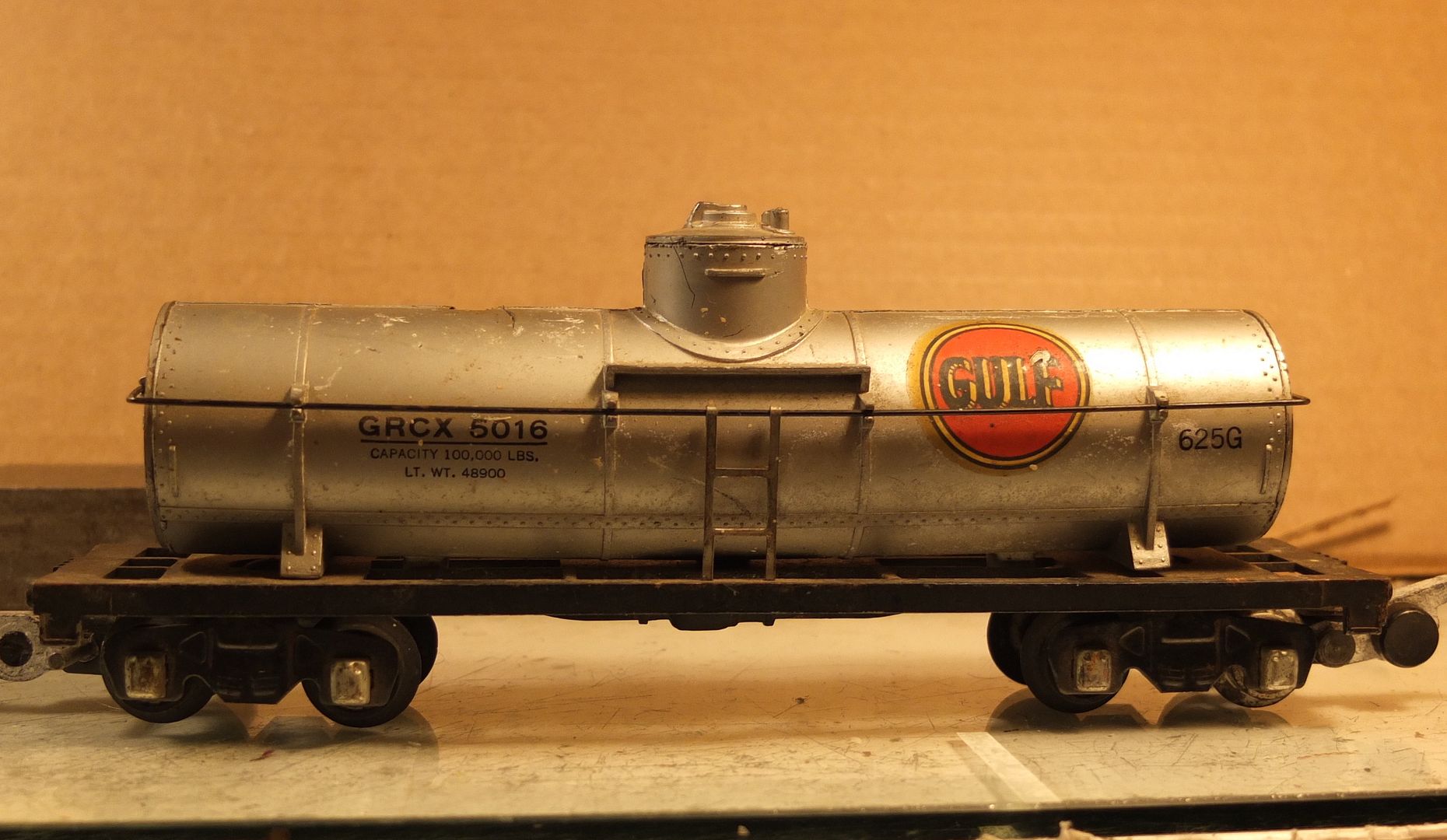 ...refrigerator car...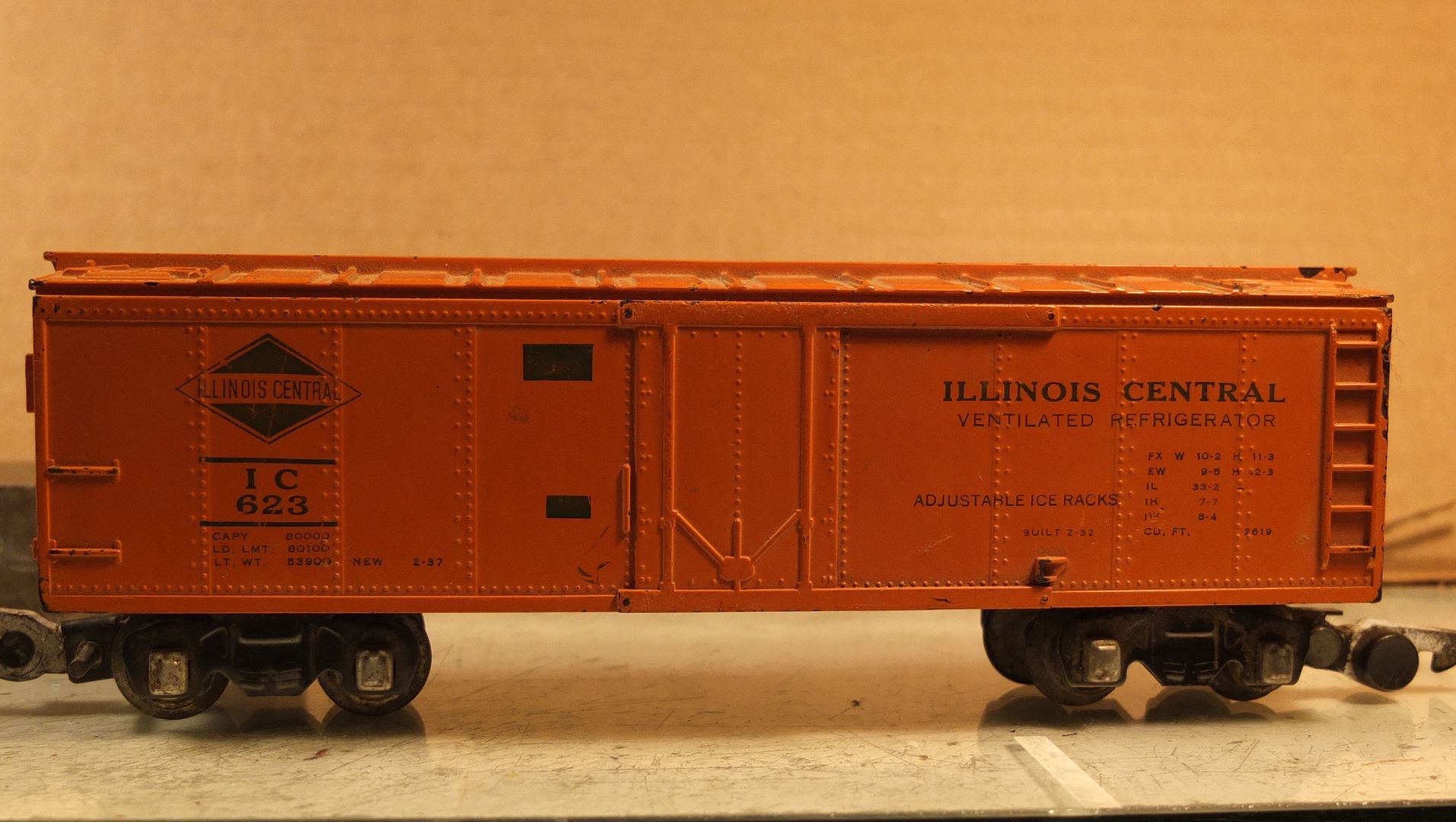 ...and a caboose...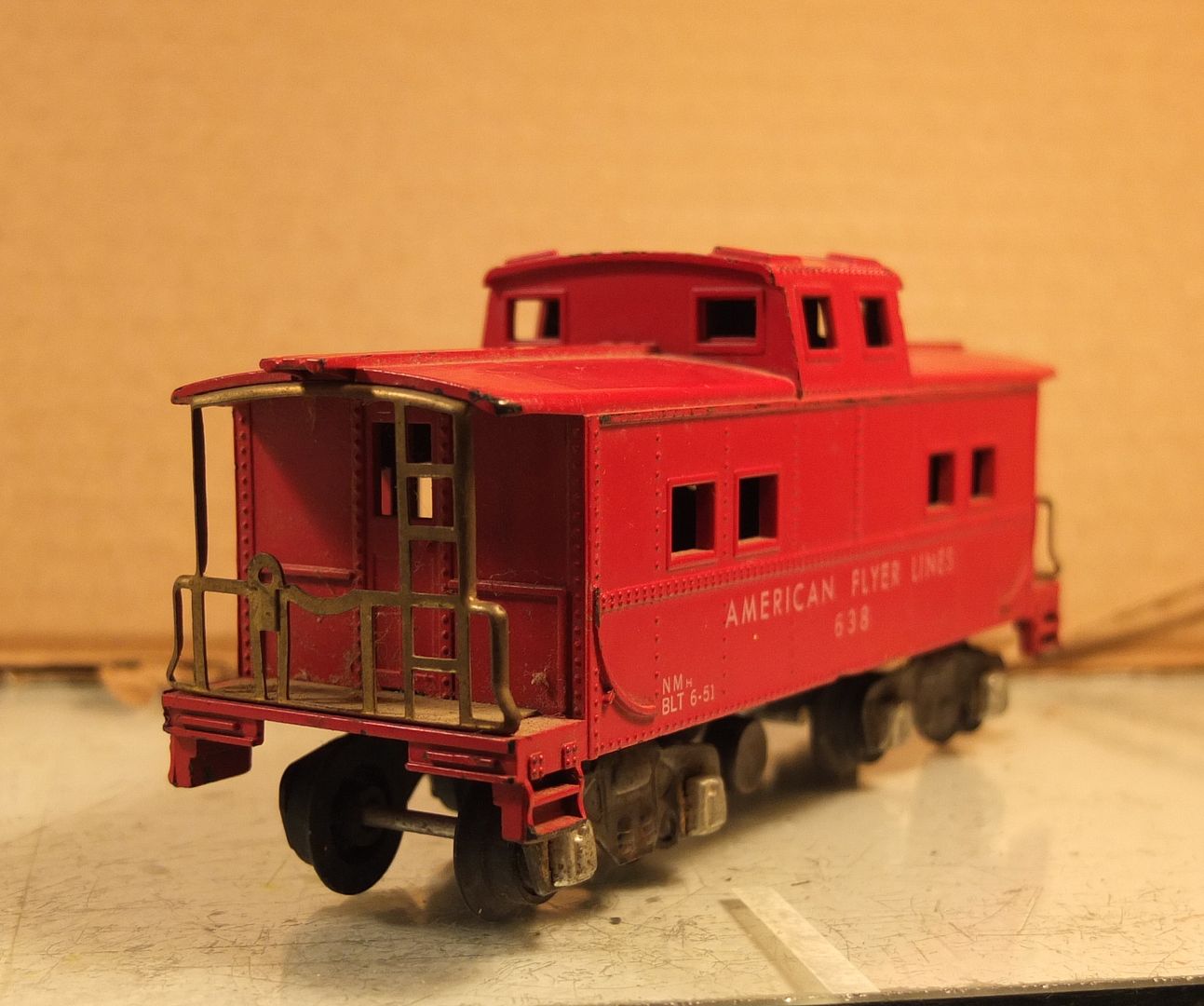 Also include are 13 pieces of straight track and 16 pieces of curved track...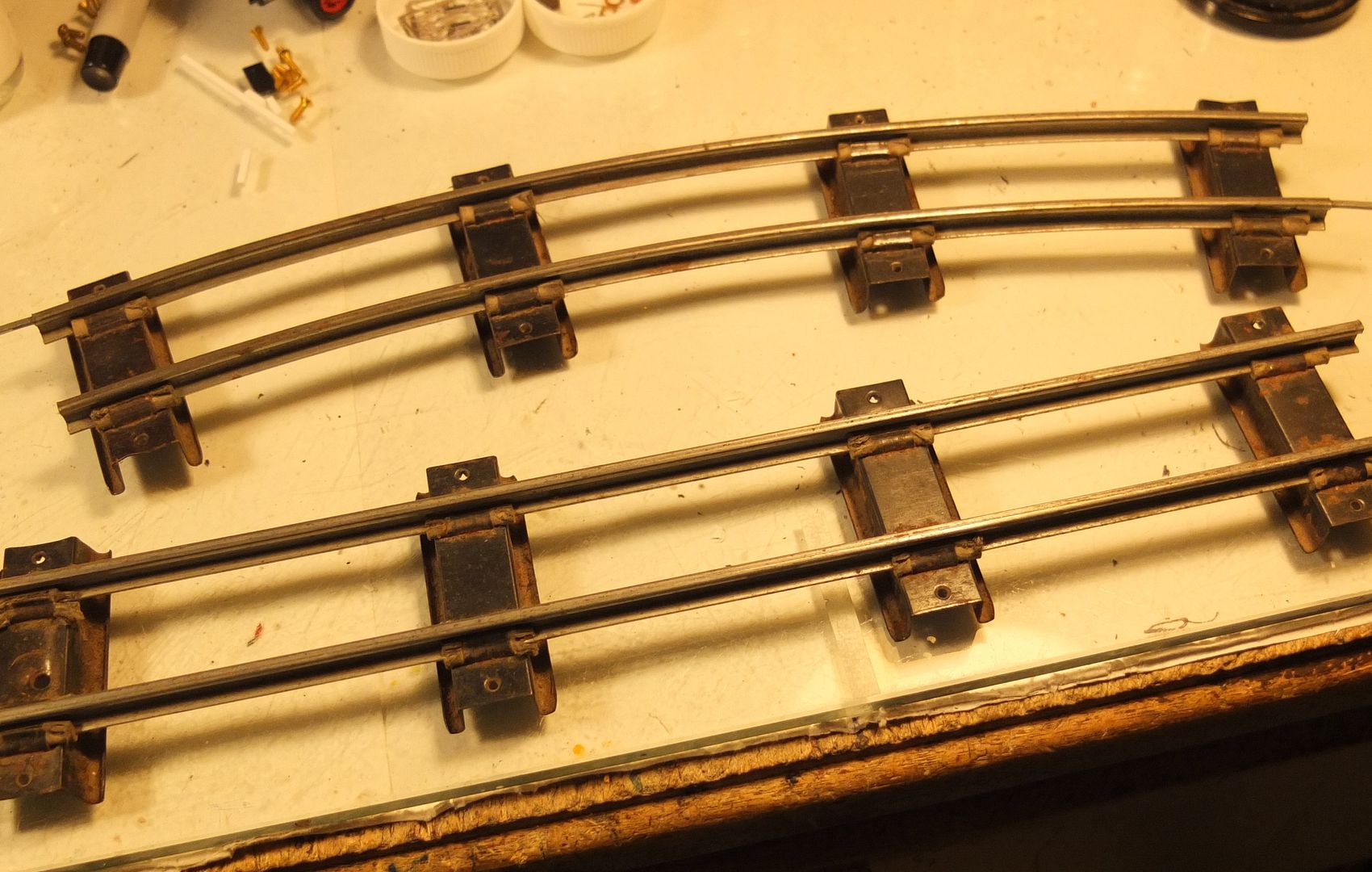 ...two turnouts, one right and one left...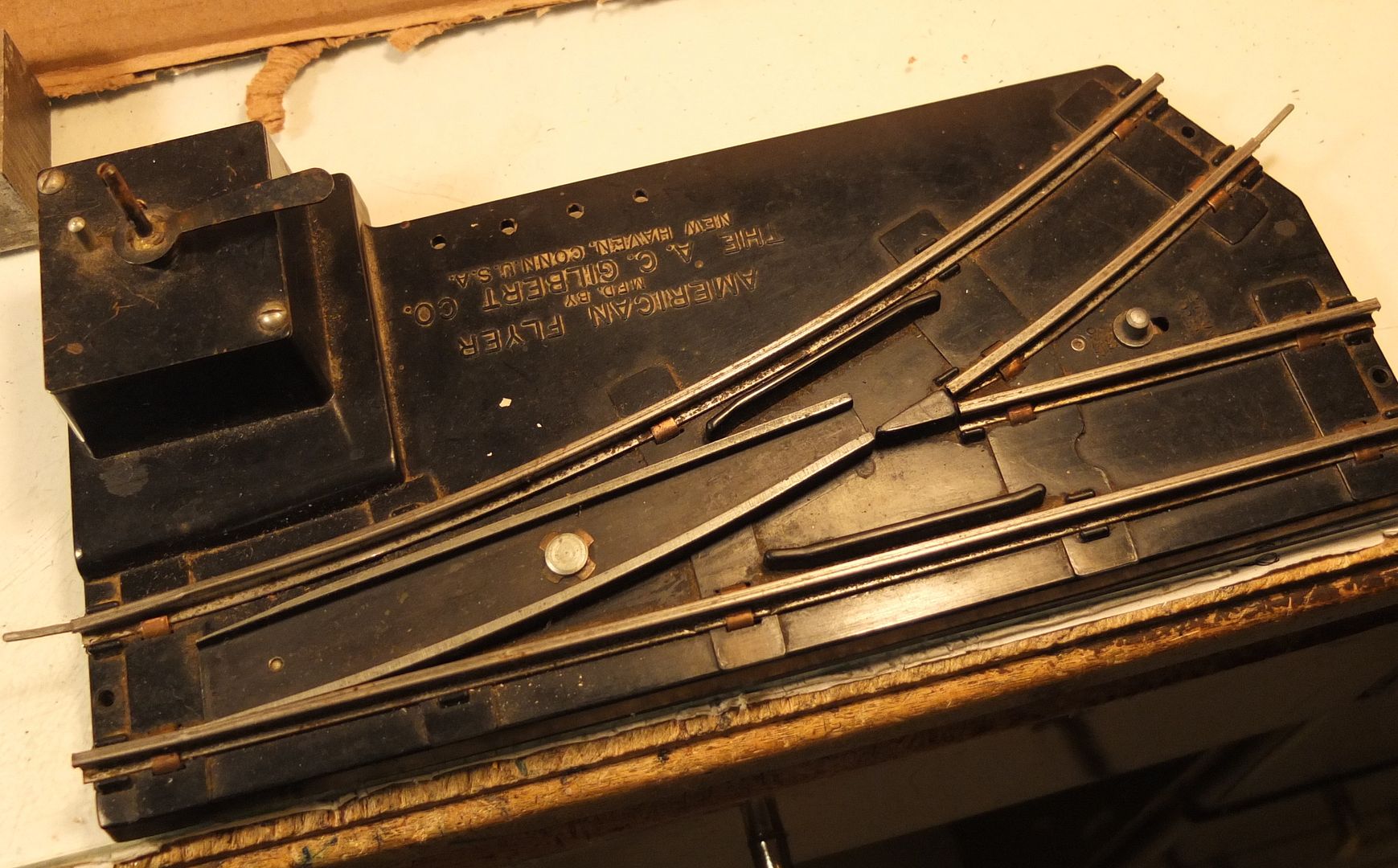 ...along with a semaphore signal...
...and a transformer...
The motor armature
in the locomotive can be easily turned manually, but because the cord on the transformer is in very poor condition, I was unable to test if it will actually run.

There are no original boxes or accompanying literature, but the items appear to be in reasonable condition, although certainly not like-new.  I will replace the transformer
cord if you wish, or leave it in place if you want to do it as a restoration rather than a simple replacement
. 
I have no idea of this set's age, but would guess that it dates from the '50s at the earliest, as the locomotive and tender, along with all of the rolling stock, has plastic bodies.
Unfortunately, shipping will likely be extra, unless you're within semi-reasonable driving distance, in which case I might be able to deliver it.
If you can offer any additional info on this set, I'd appreciate hearing it, so feel free to add it here.
For anyone interested in purchasing this set, please contact me via PM.
Thanks,
Wayne