Since I recently finished a new engine for my fictional Caribou Lumber Company I figured it was time to add some rolling stock in the form of a couple Tichy 40' flat cars.
I'm going to build them pretty much stock but I'll add some log bunks so they can be used as logging flats. I got the Idea from a few picture from the book 'Railroads in the Woods' Published in 1961
I took a look at the photos and the car do look a bit like the Tichy flat cars with a few exceptions so I figured I'd just wing it.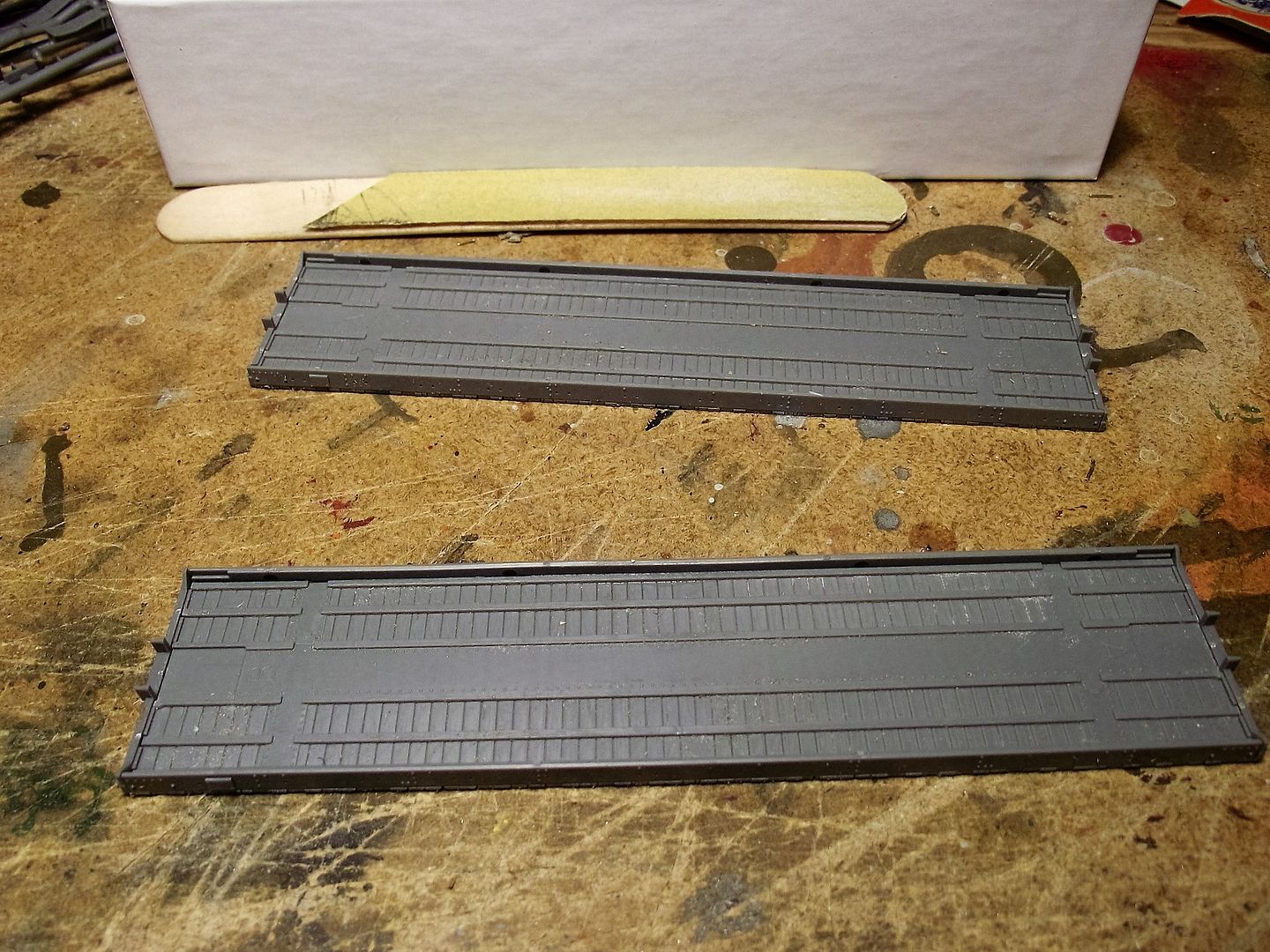 I started with the decks and frames. A few years ago I built the Tichy steam crane and boom car. The boom car is derived from these flatcar kits with the same frames and brake details. I managed to build the boom car in a couple evenings so I figure I can do the same with the two flatcars. The deck is a flat piece with the end and side sills attached.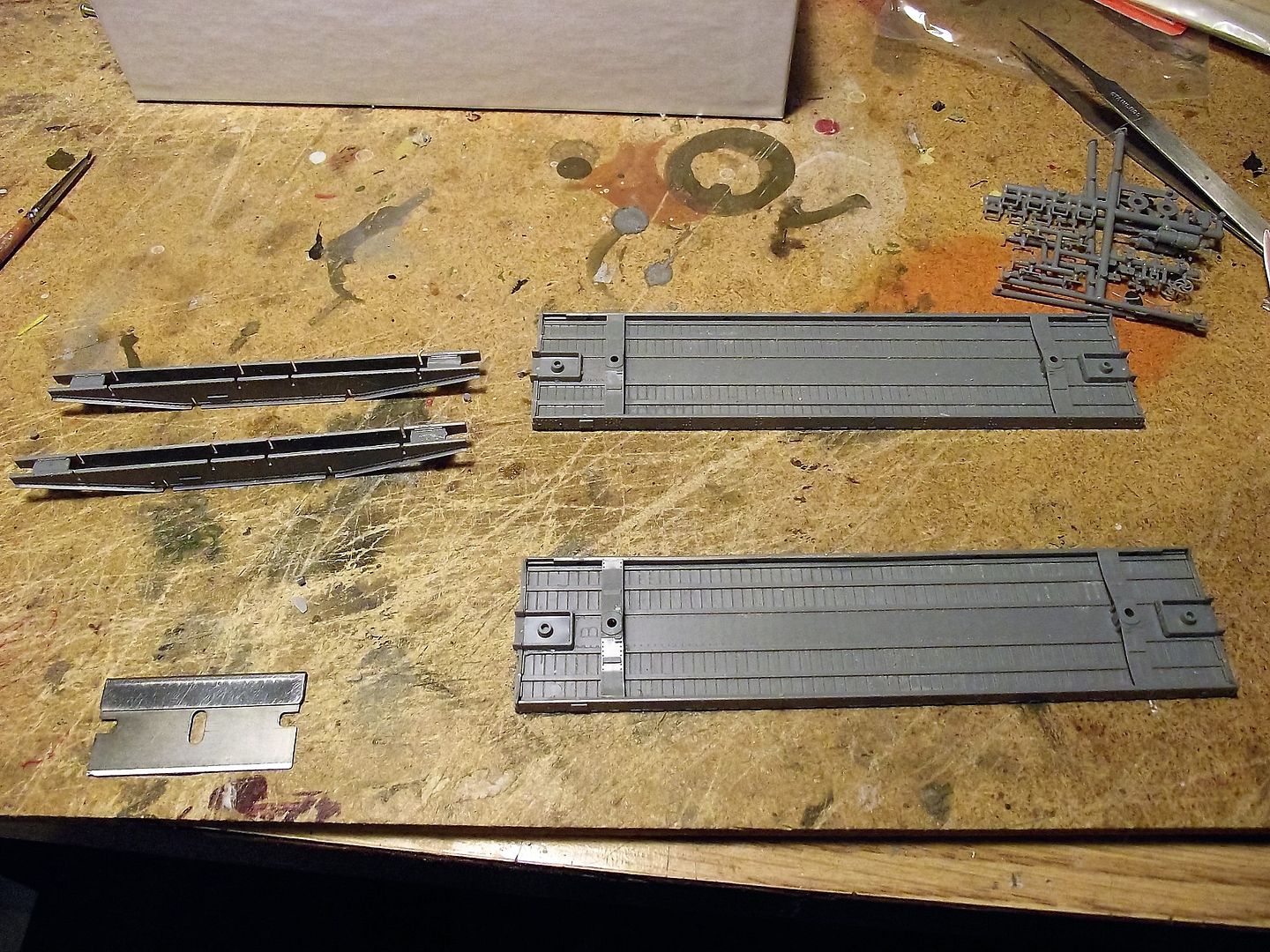 Then you add the coupler pockets and the bolsters. The center frames are also glued together and left to dry.
I should point out that I scraped and sanded the top of the deck so it will take weathering better later.