I seem to be rebuilding a number of diesel models lately so instead of separate threads for each I thought I'd just consolidate them in one.
First a bit of a photo album of what I've built.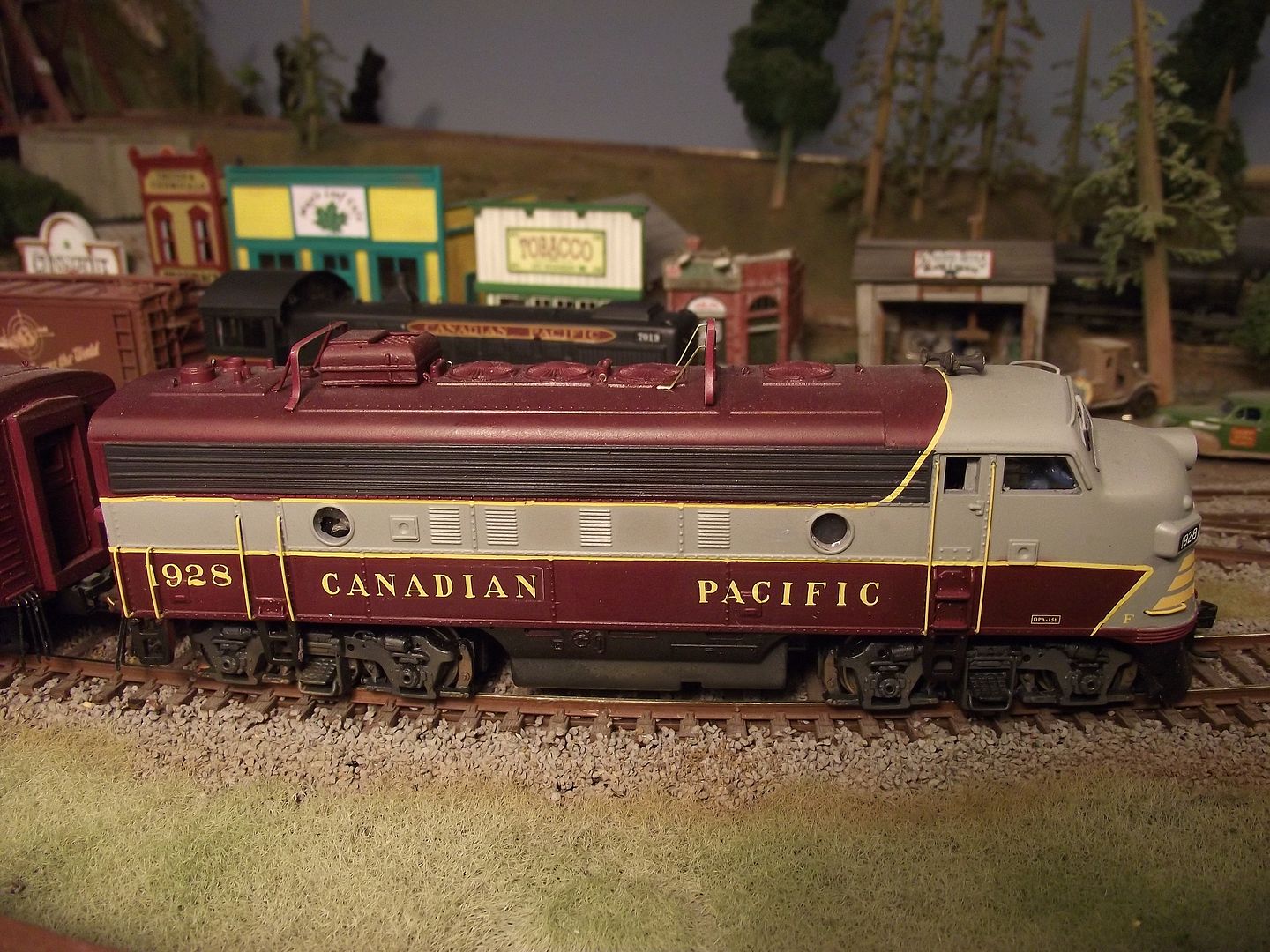 This is a Mantua (yes that's right) F-7 with a detail associates F-unit detail kit, Miniatures by Eric winter hatch and icicle breakers. It runs on a Bachmann Plus chassis.
And the matching Mantua B with most of the same parts. I still have to touch up some of the details with Tuscan paint and add some weathering .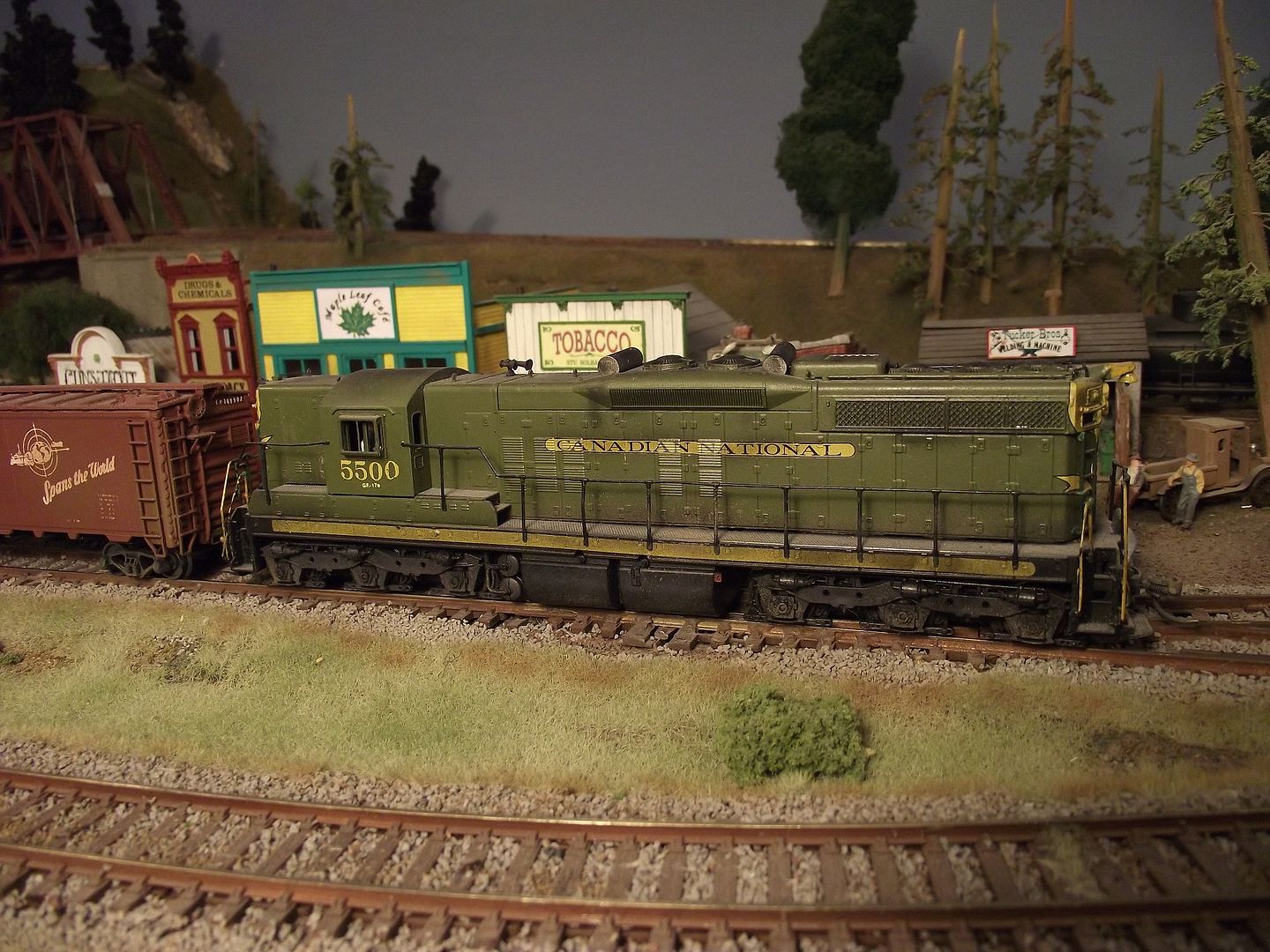 A Proto2000 SD-7 in a fantasy Canadian National Scheme. CN never had them or any other 6 axle first gen diesel for that matter.
My wreck damaged F-7.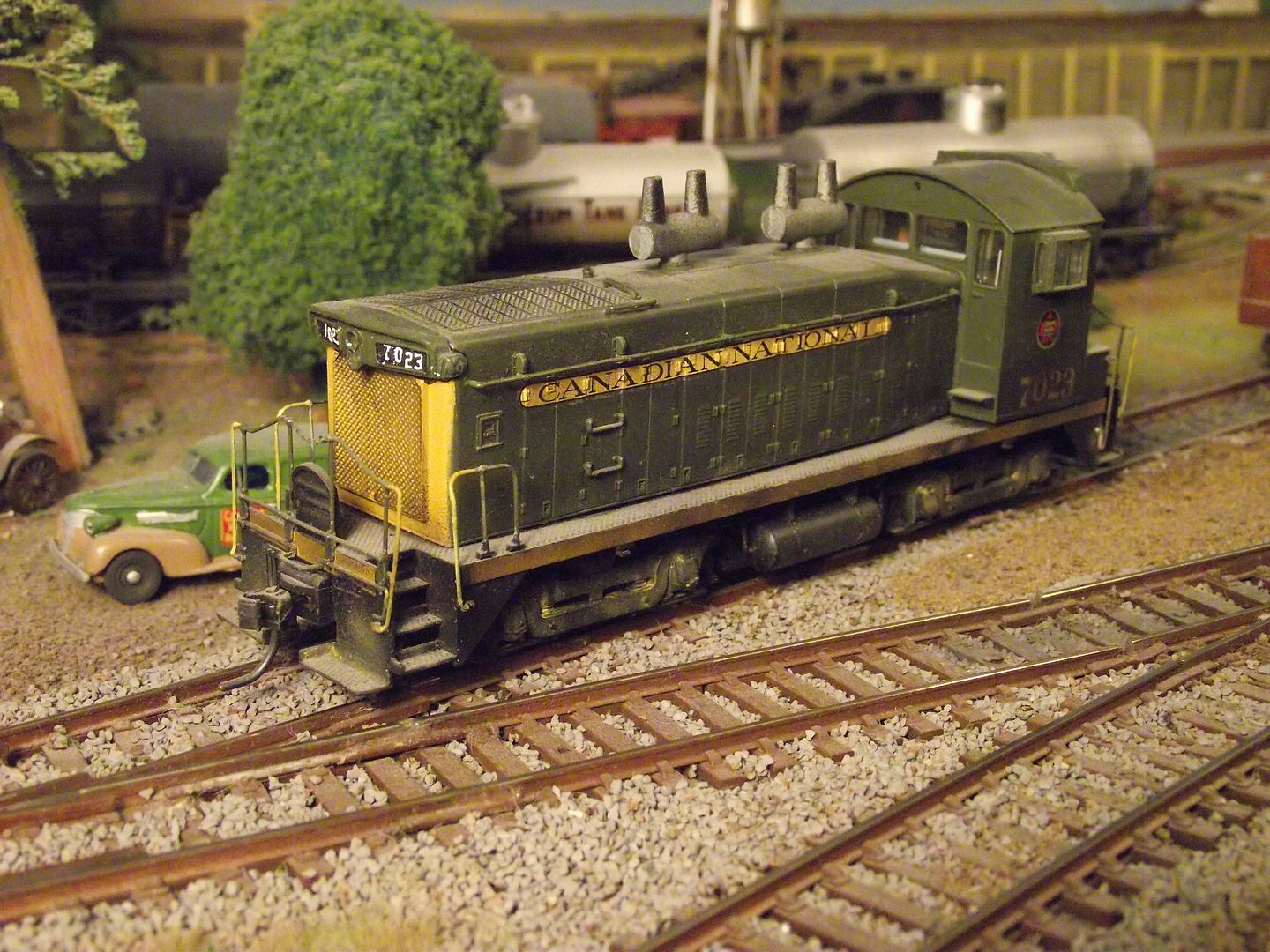 Proto2000 SW1200rs that I added some details to and painted. This started as a basket case at a swap meet that I paid 5$ for.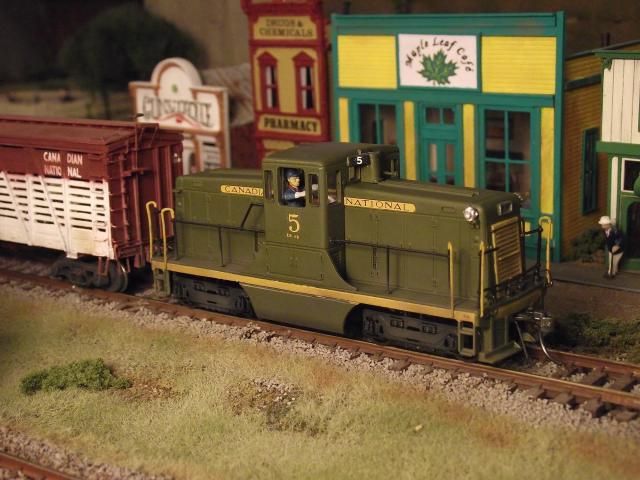 Bachmann spectrum GE 44tonner. I modelled it after the same engine that was used as a yard switcher in my hometown in the 50's-60's
Proto1000 F-3a. I added some details to it, weathered it and it's one of my best runners.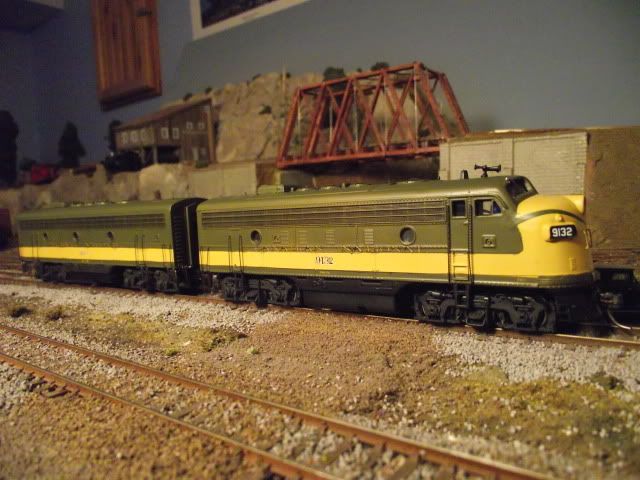 Bachmann Plus F-7 a&b I used the detail associates F-unit detail kits on them, as well as some other parts, painted and weathered them. I'm not entirely happy with how the paint came out as I misplaced the yellow stipe too high. I recently painted another B unit with the proper placement and I'm looking for another Bachmann plus A unit shell to paint properly.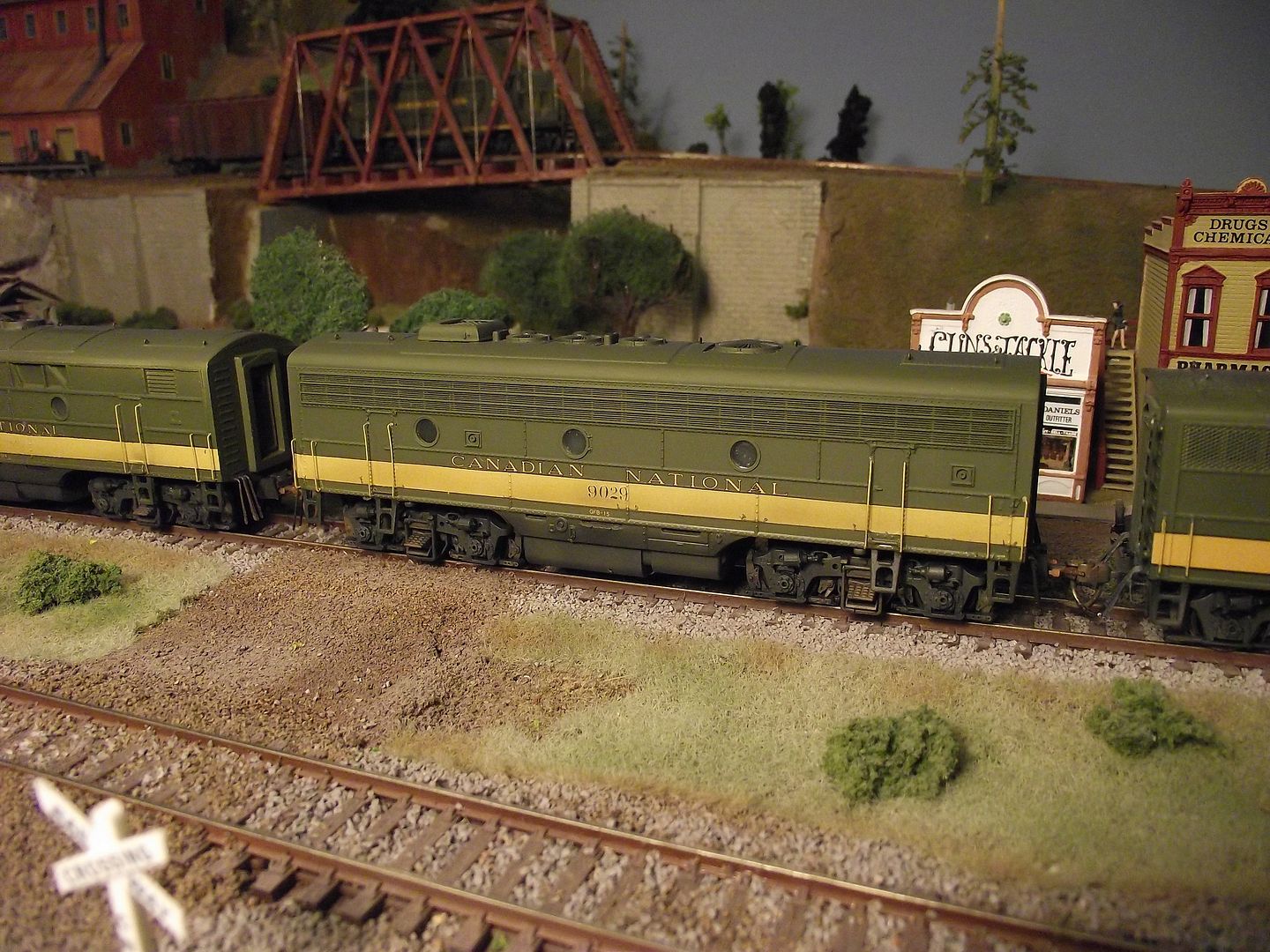 With the exception of a Proto1000 C-liner, all my B units are dummys, mostly running on a modified Athearn F-unit chassis.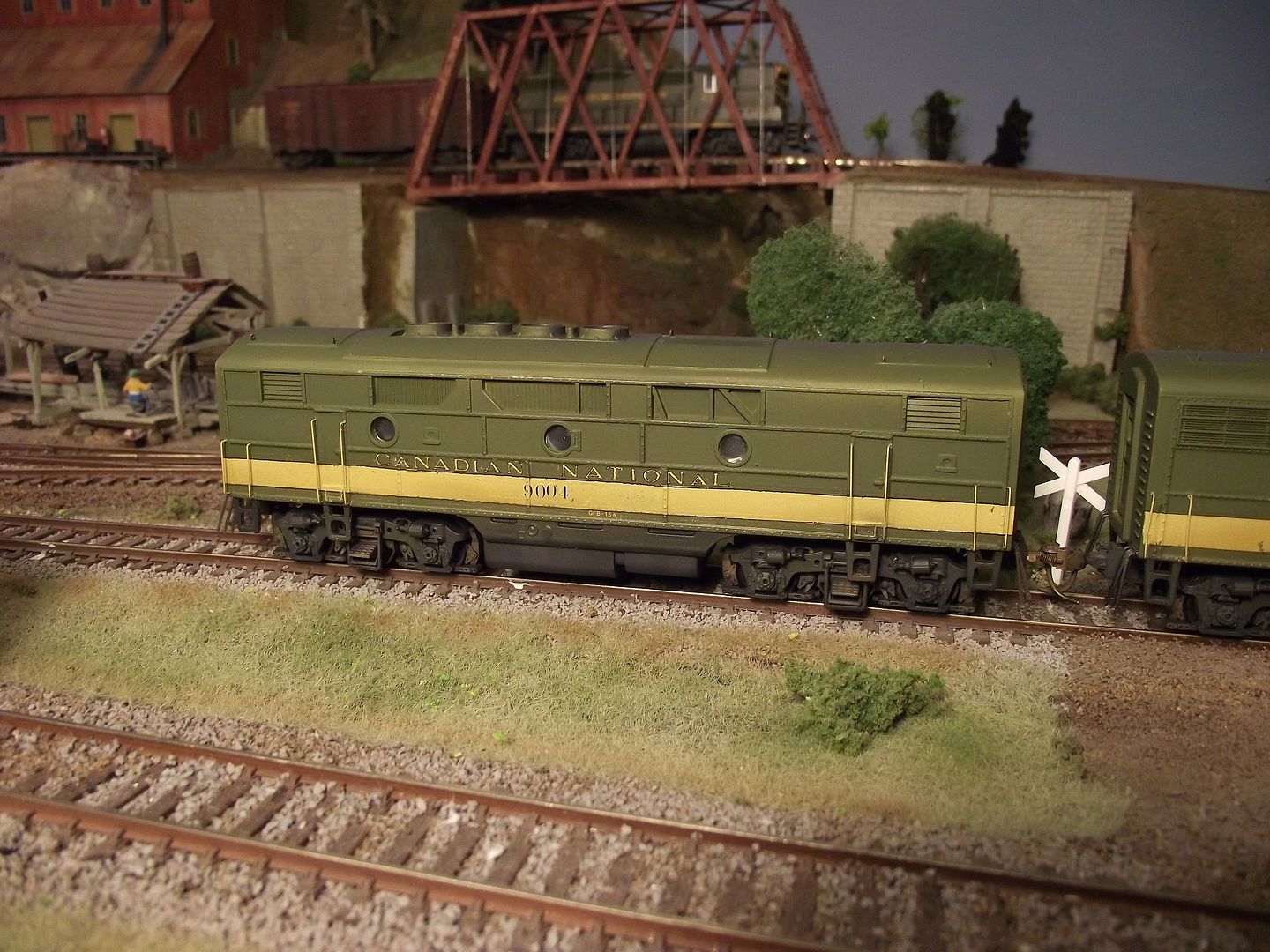 Cary F-3b. Detail associates F-unit detail set. Drilling through the cast metal is a challenge! I'm on the lookout for the matching A unit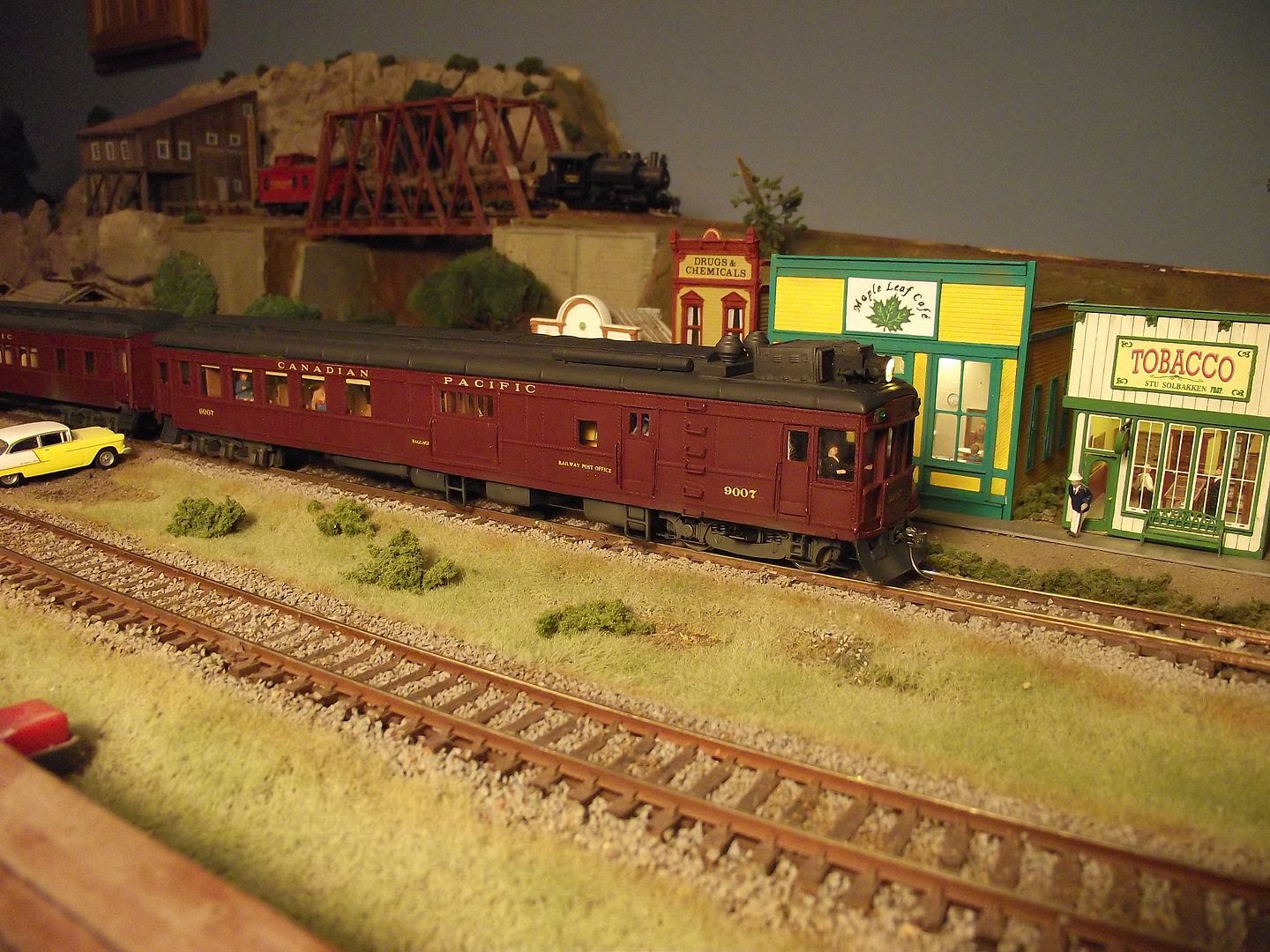 Of course I can't forget my Doodlebug. Not a diesel per se but why not include it here. It's a highly kitbashed Rivarossi combine with 1/2 of an Athearn F-7 drive. The link to the build:
<!-- l --><a class="postlink-local" href="http://www.bigbluetrains.com/forum/viewtopic.php?f=22&t=8199">viewtopic.php?f=22&t=8199</a><!-- l -->
Finally my two Cary S-2 models.