Well, I haven't made any progress on the roundhouse, but I
have
been working on the turntable for it.  It's the Walther's 90' manual turntable, about which there have apparently been some complaints., mostly regarding its operation. 
The main problem that I've noticed is that it doesn't roll too smoothly, likely due to the cast plastic bridge wheels, which have the mould seam right in the middle of the wheel tread, meaning that the tread is nowhere near flat across its surface.
There are also some issues with the height of the table's rails not matching up very well to the rails to which they can be aligned, but some spacers and a mill file will correct those problems.
I motorised mine, using the motor and gearbox from an old scanner, and run it, using power from a 9 volt AC wall-wart, routing the power through an old SCR throttle...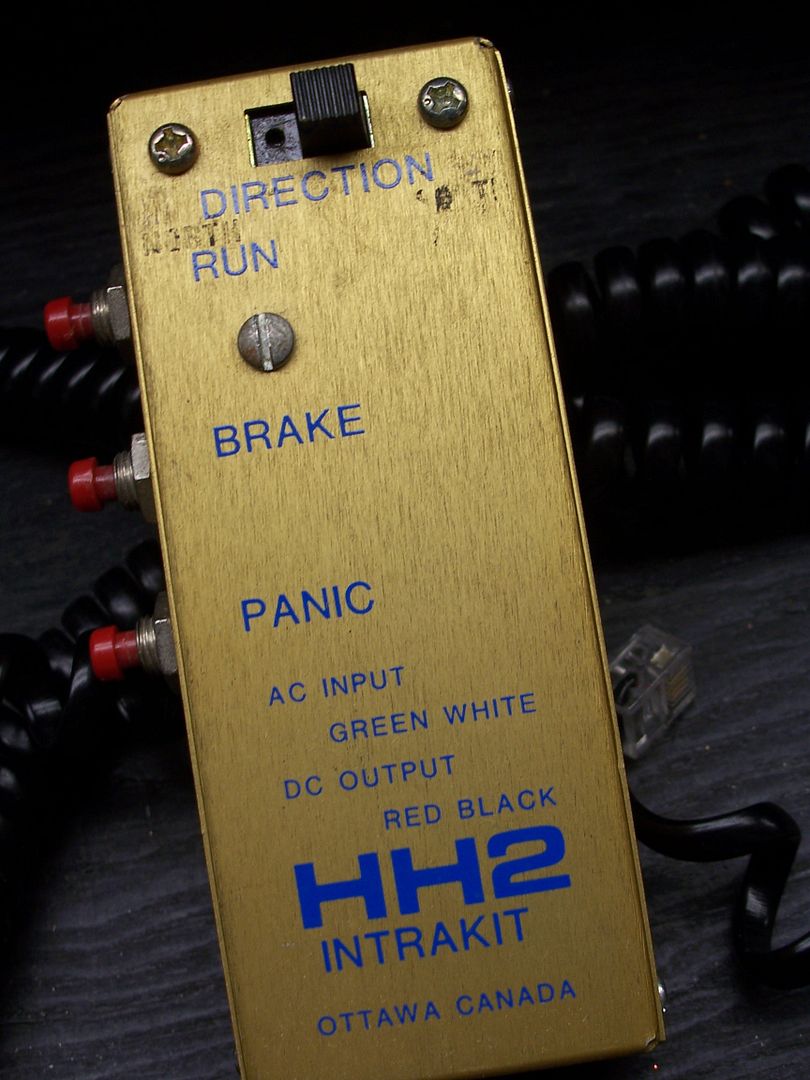 ...which I'll mount on the layout's fascia.
I thought that the turntable looked pretty bland, so I widened the deck using various strip styrene, then added handrails, an arch for the power collector, and a new operator's cab, too.  It's not yet finished, but here are a few photos.
The handrail stanchion supports are made from short lengths of 1/32" brass tubing, along with a "steel" base plate cut from .020"x.100" strip styrene.  This photo shows the parts, the assembly, and the installation...
The handrail stanchions are Athearn's diesel handrail stanchions, straightened and inserted into the tubing, then secured with ca.  The handrails are Tichy .020" phosphor-bronze wire, chemically-blackened, then brush-painted with Scalecoat paint...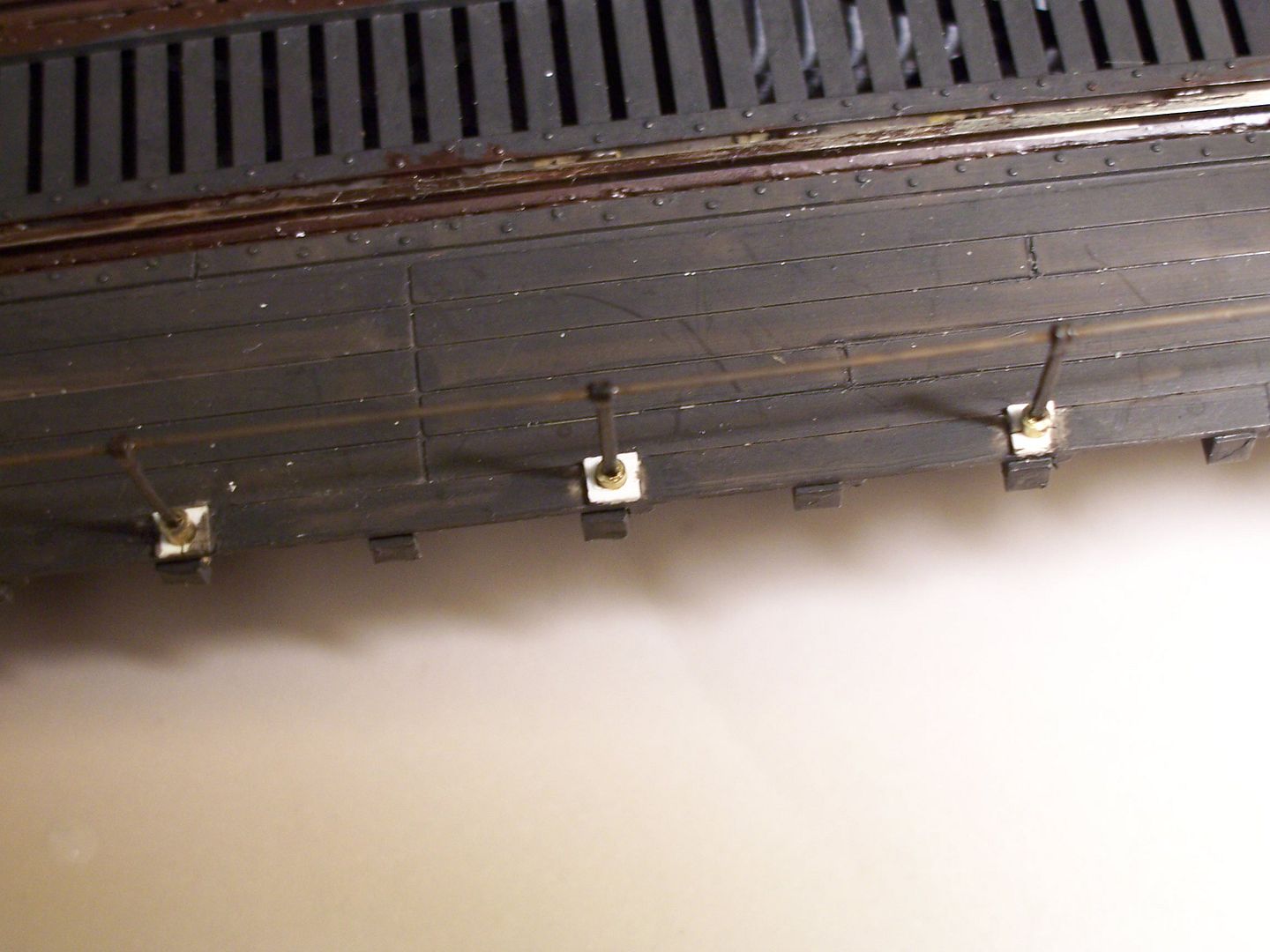 A couple of over-all views...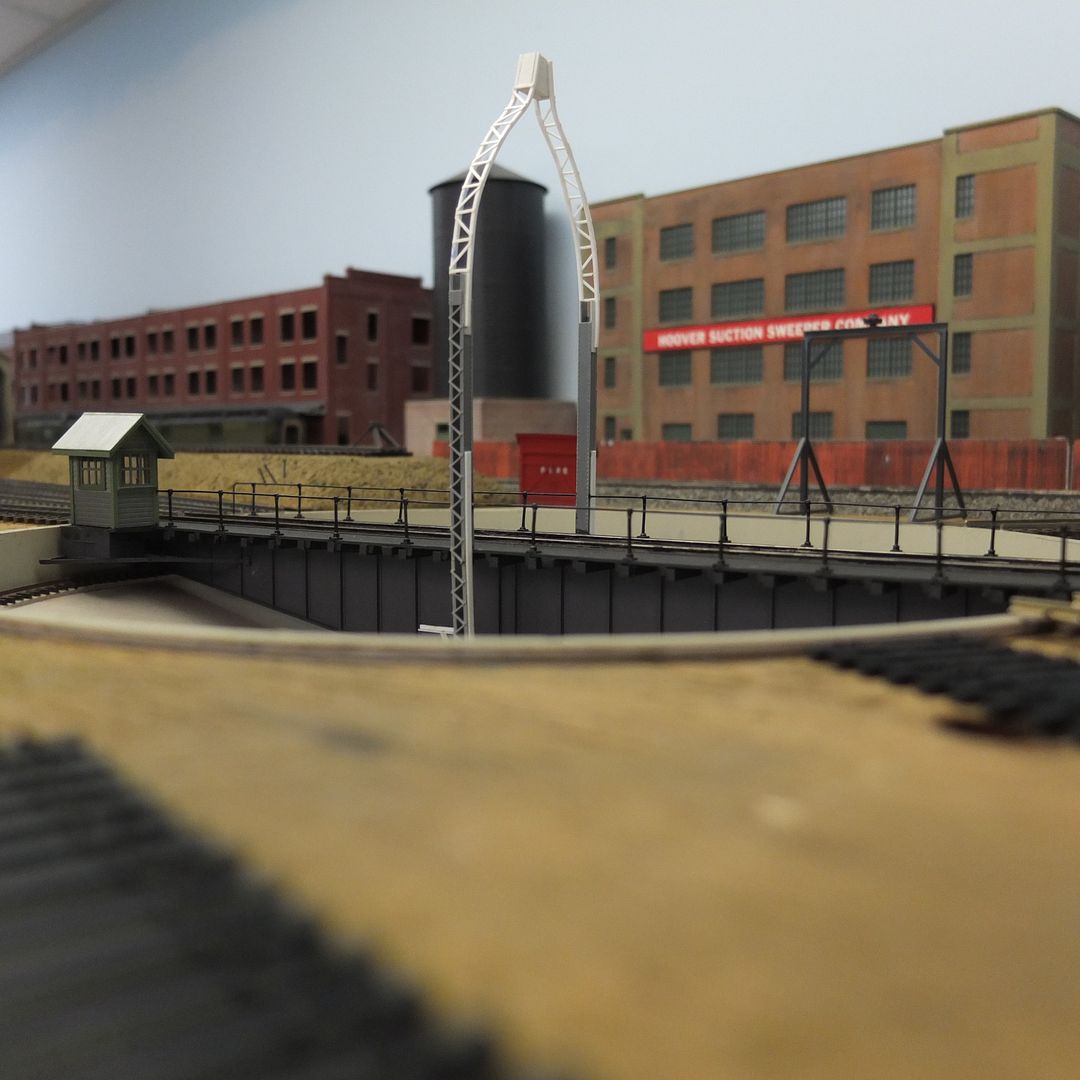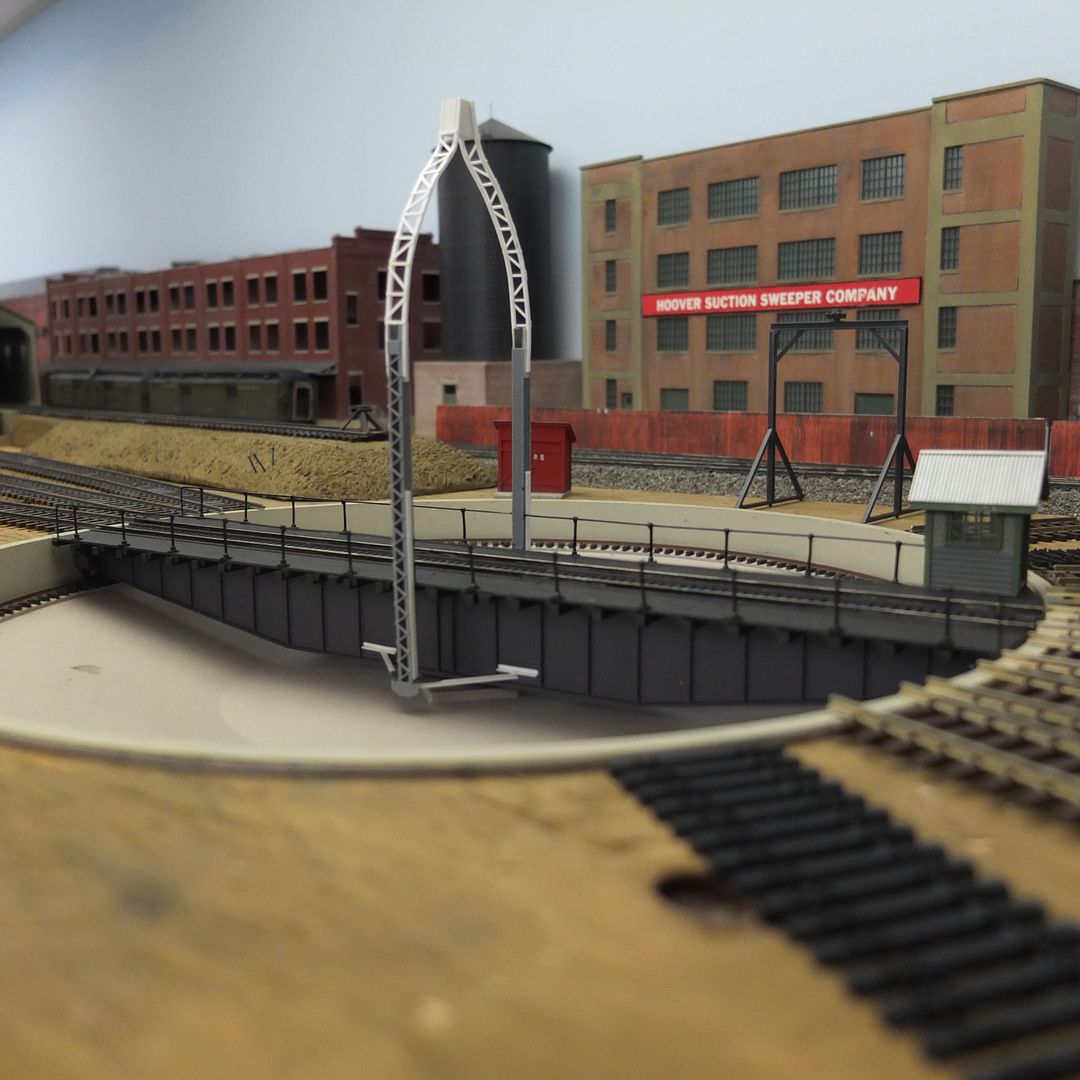 ...and the operator's cab, with a barely visible control panel...I'll probably install an operator, at least for photos, as I've left the roof removeable...
The arch supports are from a Tichy water tower kit (thanks, Ed!), while the lattice-work arch is scratchbuilt from strip styrene.  It's based (loosely) on the TH&B's turntable at Chatham St., in Hamilton, Ont.   I've yet to add the electrical pick-up arrangement and an access ladder to the arch, and, of course more painting is required.
Wayne