When Grandt LIne announced their closing, I figured I'd better get in an order before they were gone.  My order was eventually filled, and a buyer acquired the business, too, so their fine products are still available.
In addition to some doors for the Mount Forest roundhouse (they'll need some modifications) I picked up eight baggage wagons, and several of them ended-up at the Mount Forest train station....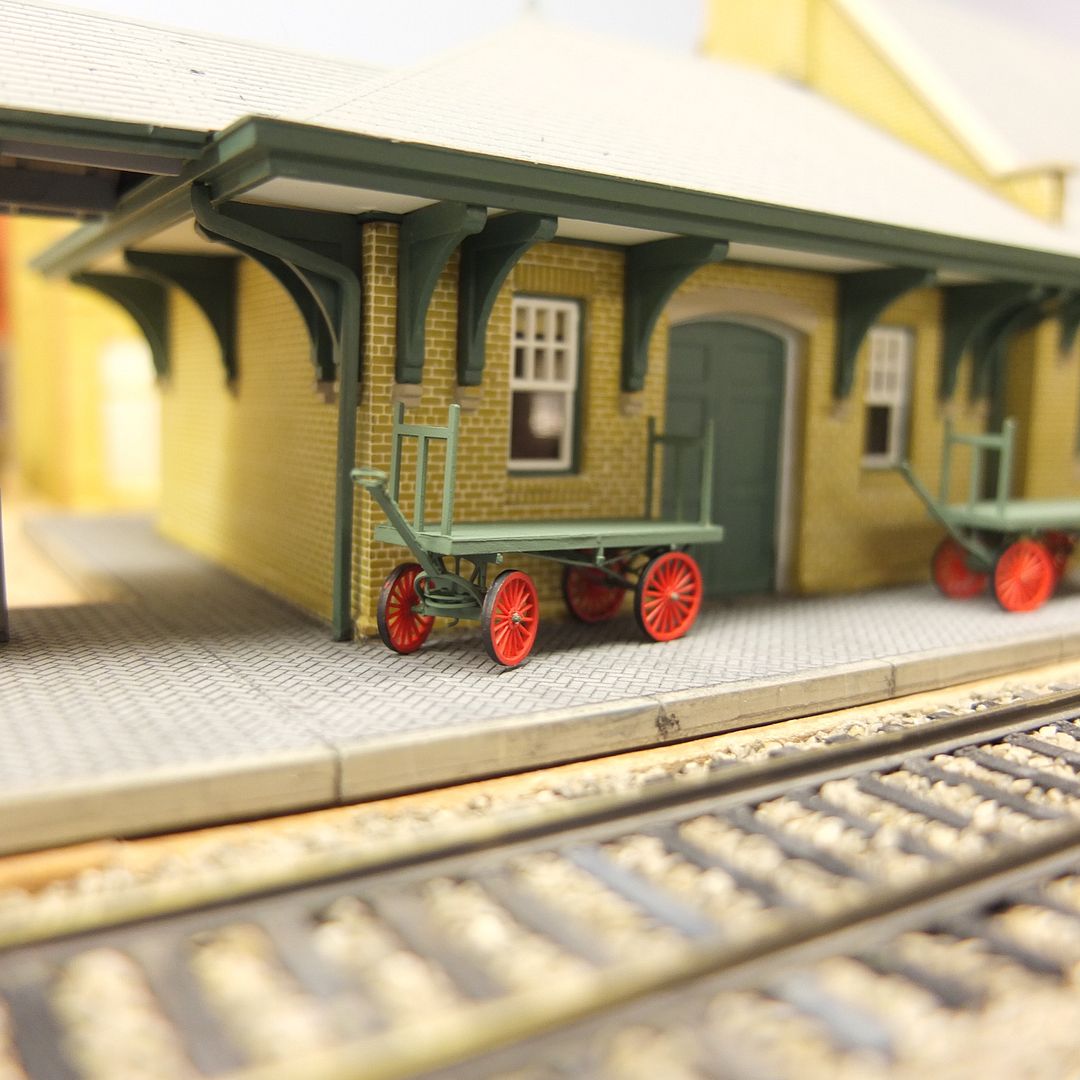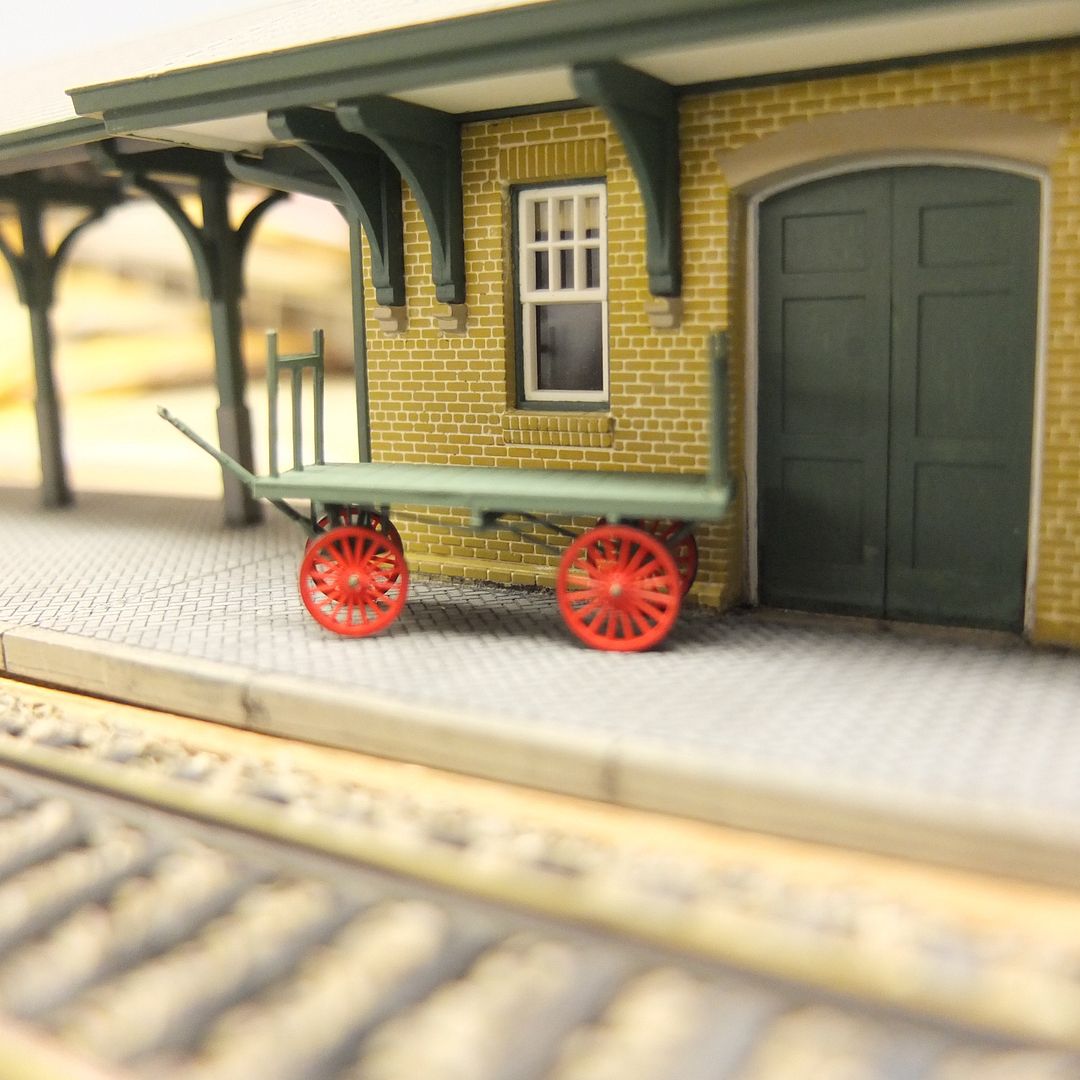 Wayne
Anybody else out there?