Weekly Photo Fun---22/03-29/03
Let's see if we can beat last week
Now we're tied.
A pair of Conrail GE six axles run light past the Declan Elevators.
Bruce
Last night...well, early today, and then later today, I replaced all of the remaining Caboose Industries ground throws in the lower part of Dunnville.  While the ground throws work great, they don't photograph too well.  I added a small spring to each switch, then installed Central Valley switch stands....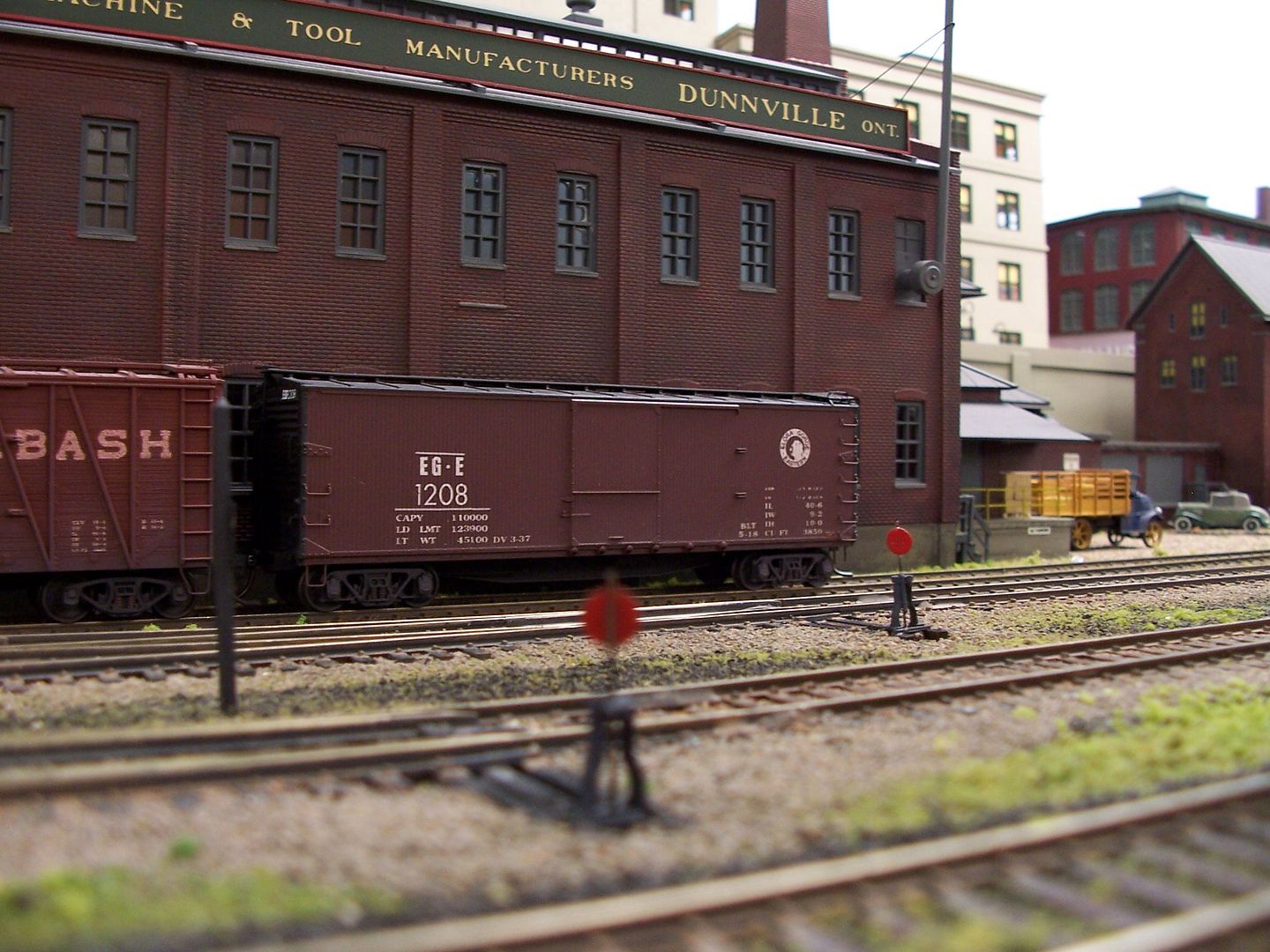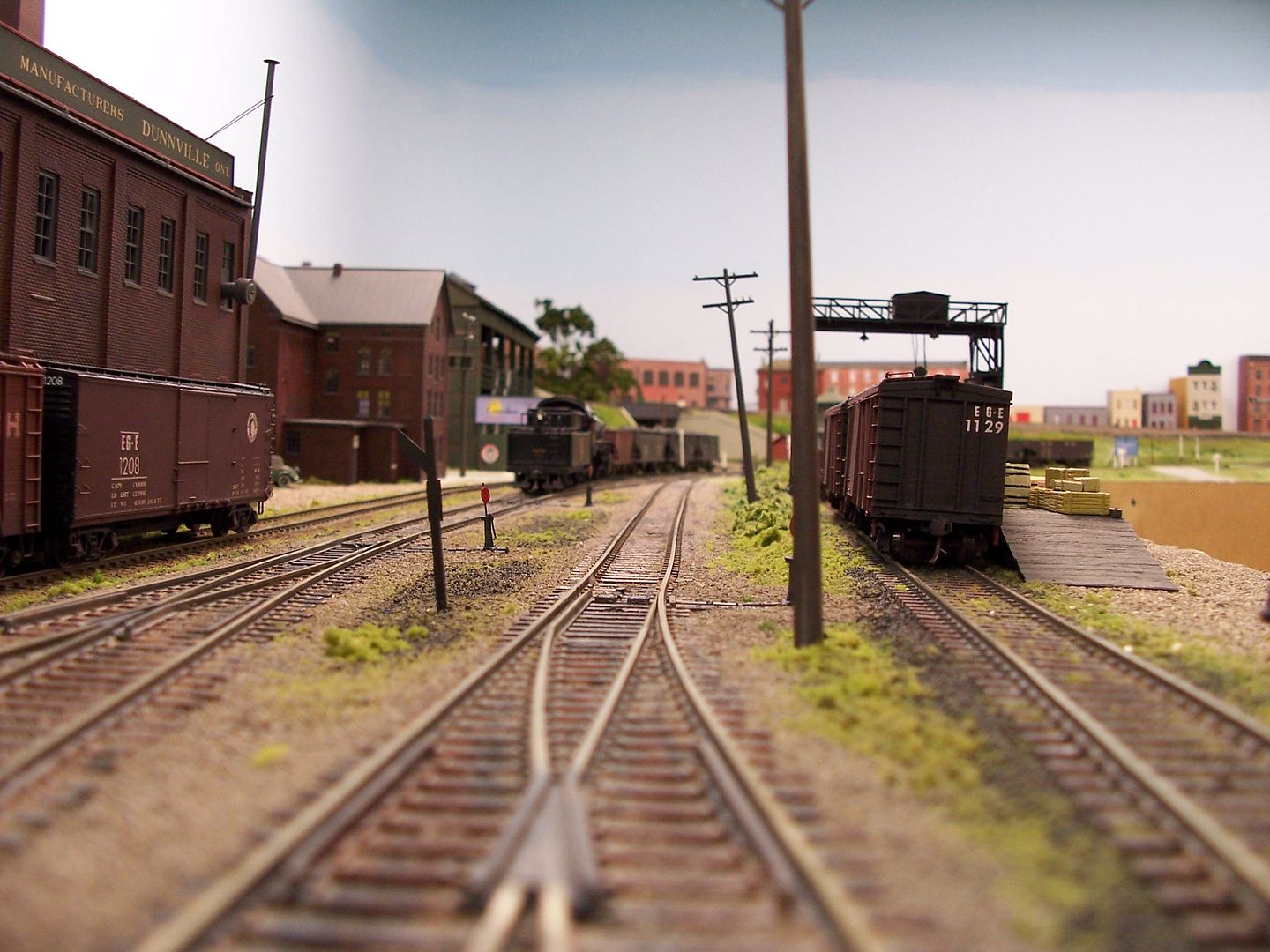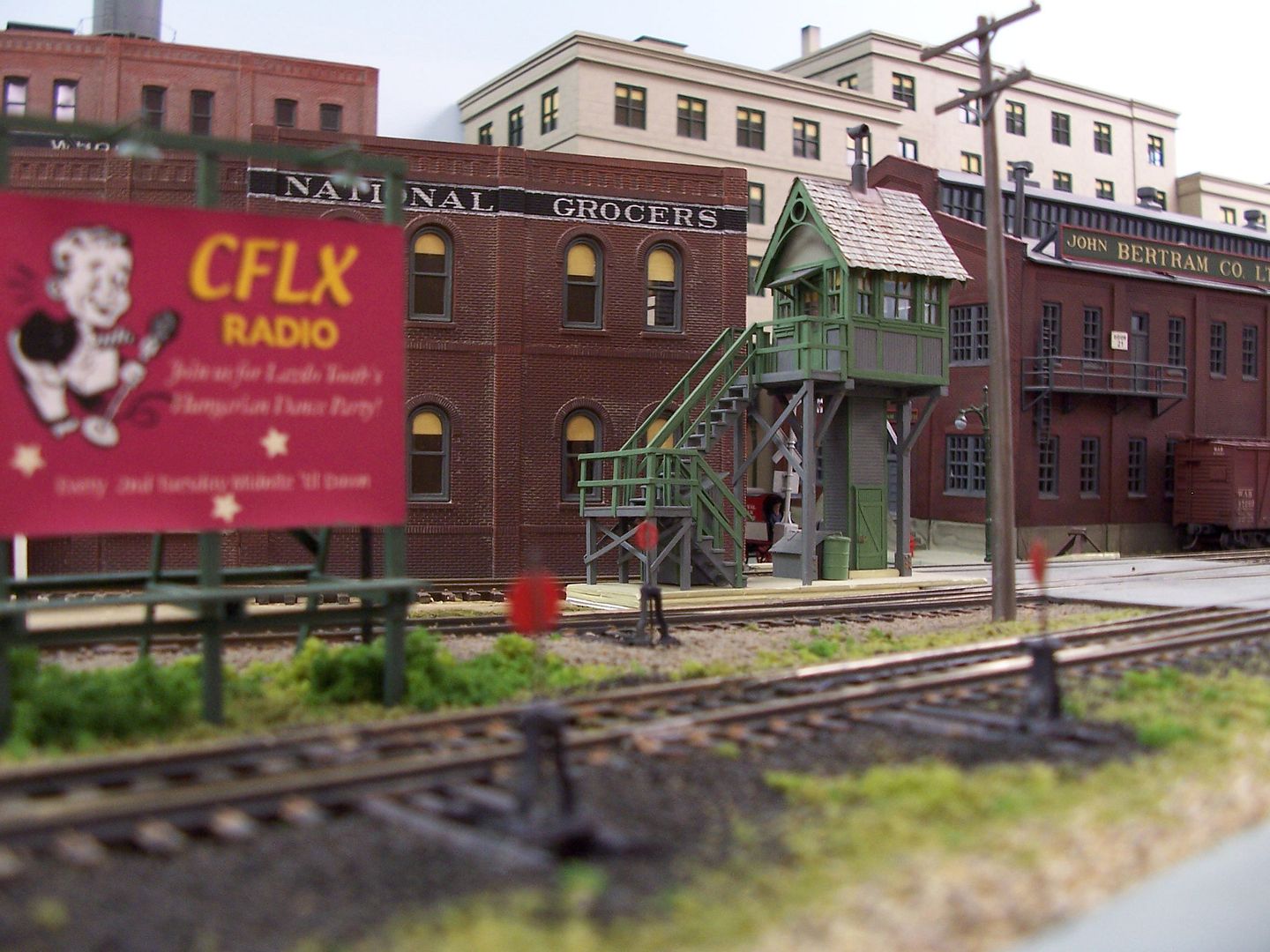 As you can see, it was pretty-well all for naught as most of the switchstands aren't in-focus.
I also managed to make it out to Elfrida the other day, and got a couple photos of some switching action...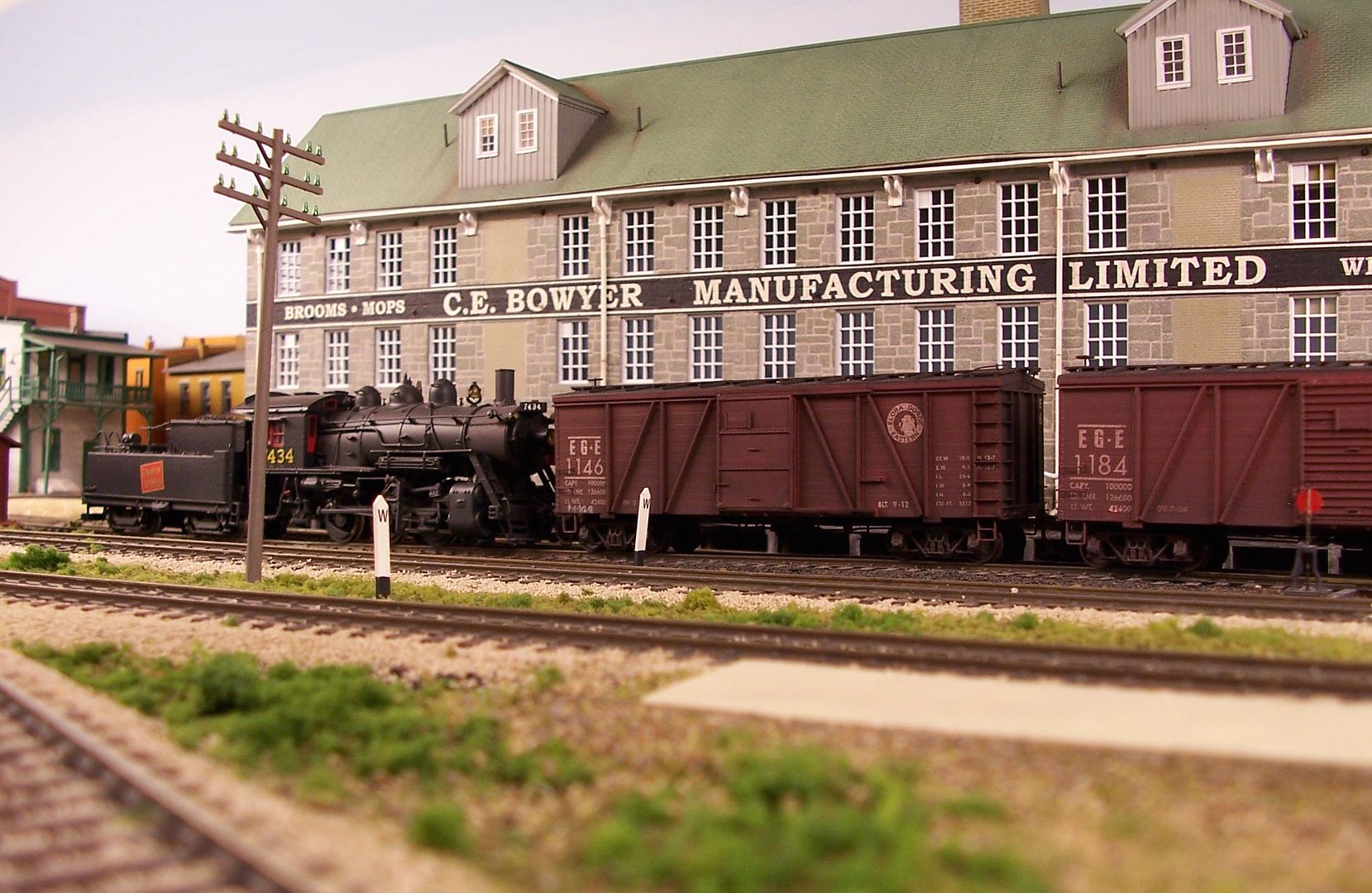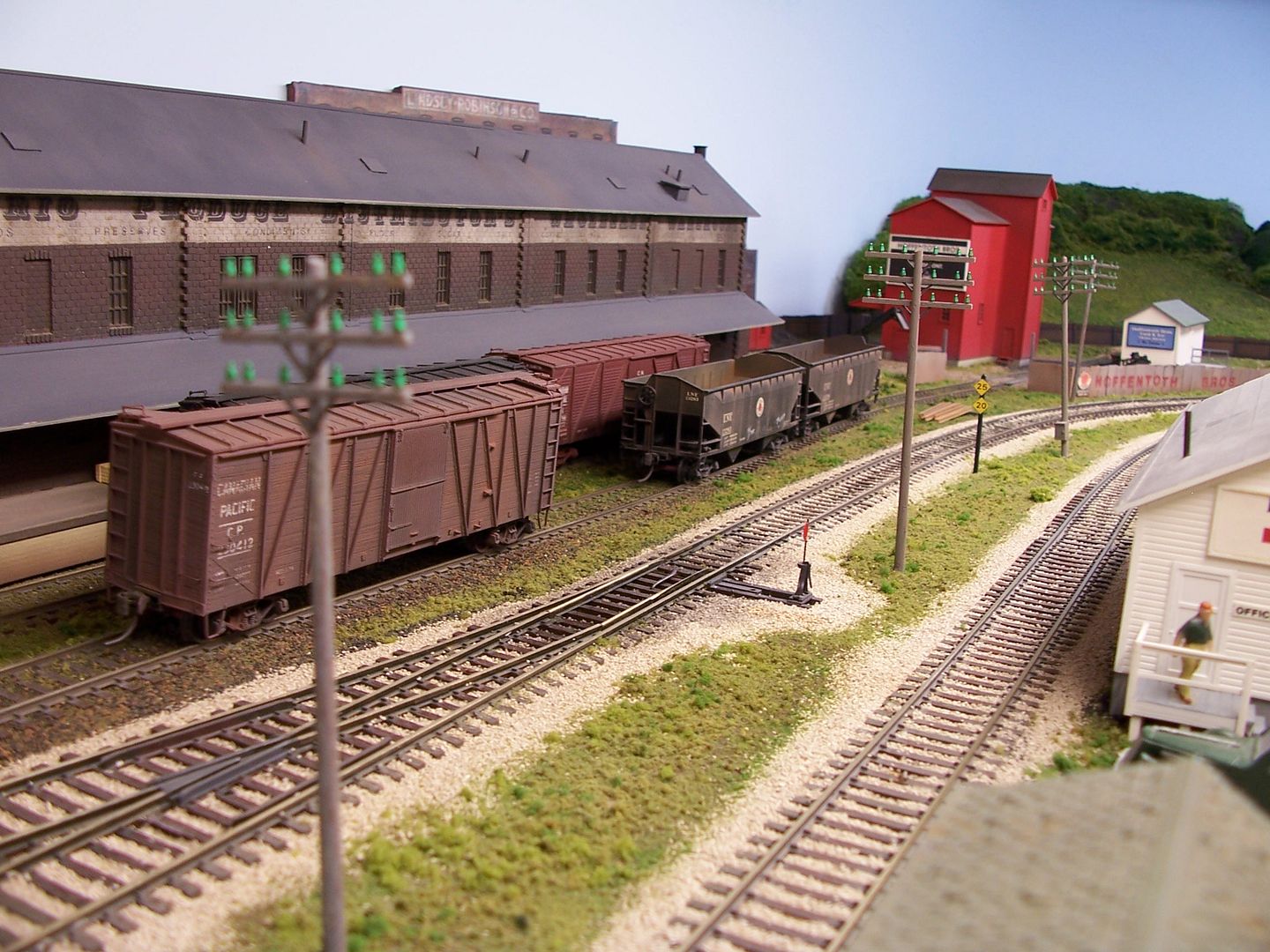 Elfrida has only three remaining turnouts needing to be converted to the CV switchstands, but one of them will also be motorised, as it's difficult to reach with the partial second level in place.
There are only a couple to do on the second level, but lots in South Cayuga and Lowbanks, and another 7 in the upper part of Dunnville.   Several of those in Lowbanks will need to be motorised or be converted to manual operation from the layout's fascia, as they're difficult to reach without accidentally whacking something else.
All of the staging yards will keep their Caboose Industries ground throws.
Wayne
Users browsing this thread: 1 Guest(s)