CNR Wood Boxcars
Here are two CNR Wood Boxcars assembled from Funaro & Camerlengo kits.
Guy from Southern Quebec.
Hey, Guy, good to hear from you again!
Nice work on the F&C kits.
While they're not exact models of CNR cars, the old Train Miniature (and Train Miniature of Illinois, and Walthers' version of them, too) single-sheathed boxcars are not bad stand-ins for the CNR cars.
I have several of them, all modified somewhat (free-standing grabirons, metal sill steps, and some representation of underbody brake gear), but some have had their ends replaced with ones from Tichy.  I've also modified the doors and overly-large door tracks, and used C-D-S dry transfers to letter them.    These cars can be found at very reasonable prices on-line and at train shows, too.
Here are a few I photographed on the Maitland River bridge, during an otherwise quiet day of fishing...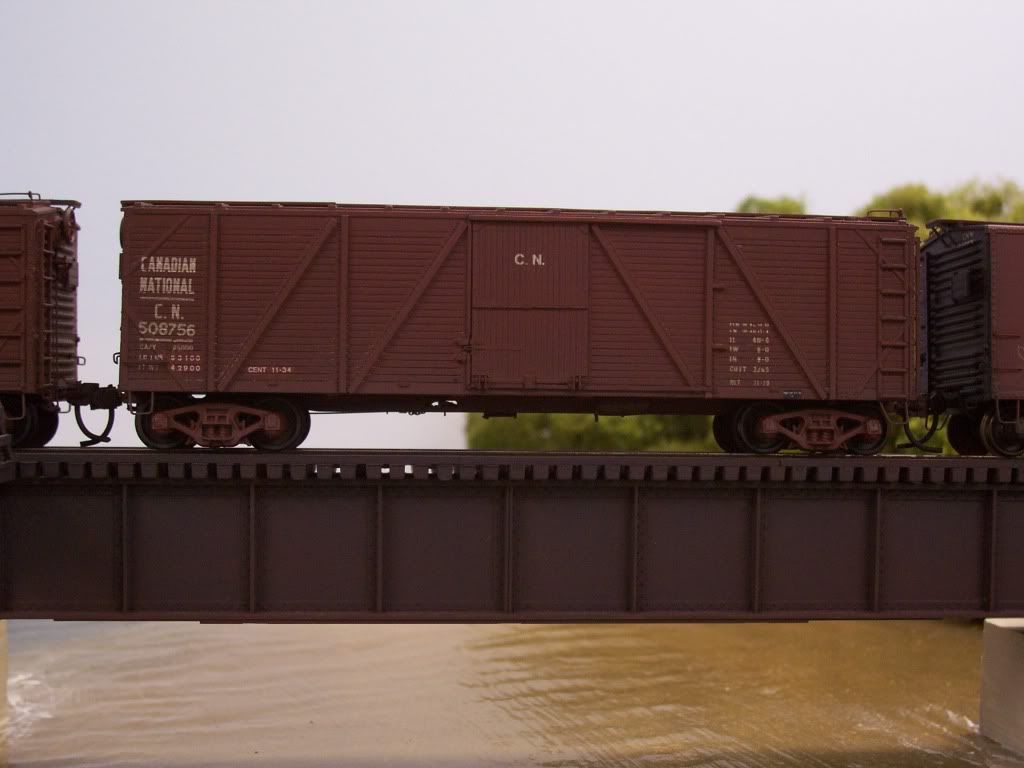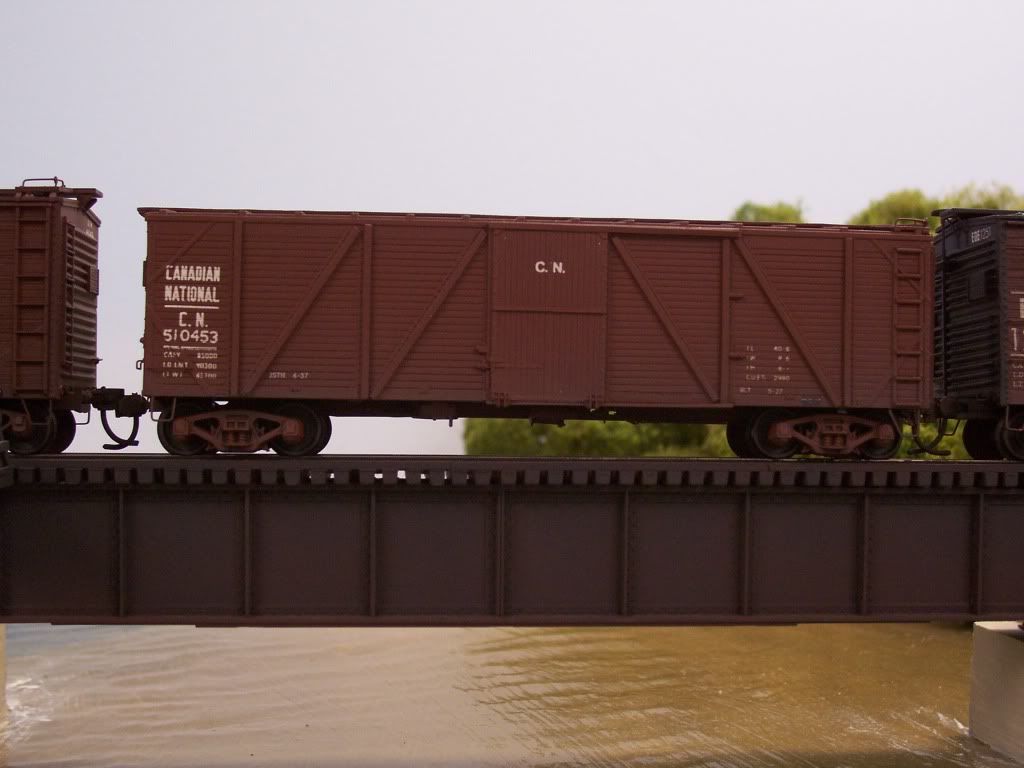 Wayne
Guy & Wayne, your cars look excellent!

Greg
Users browsing this thread: 1 Guest(s)